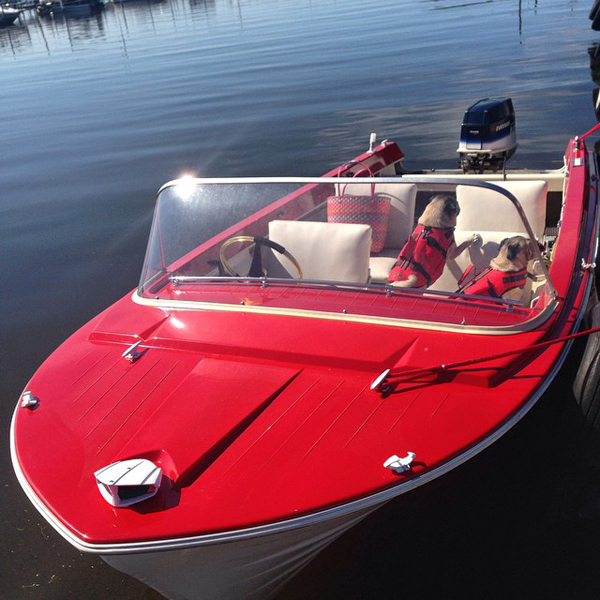 After a very long period of time trolling Craig's List, Aaron found this 1963 Westfield MFG runabout boat for an unheard of price. We just happened to have two pug life preservers the same color as the boat so I told him to go for it.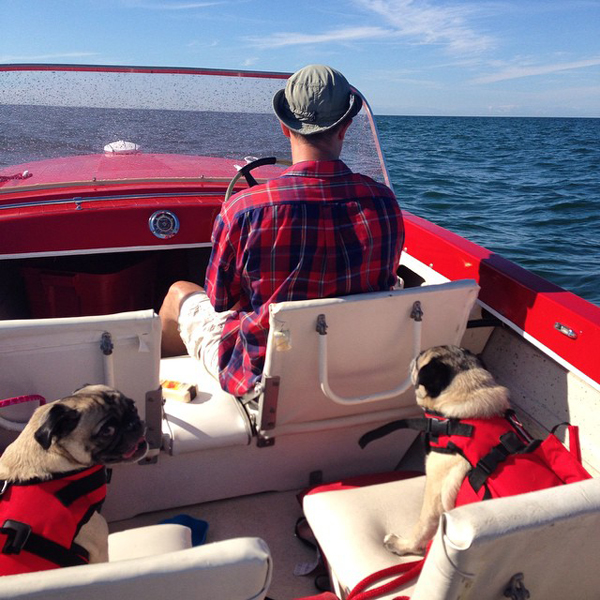 For our maiden voyage we launched at Braddock's Bay. Completely nervous, I wanted to stay in the Bay but Aaron eventually coaxed me out into Lake Ontario.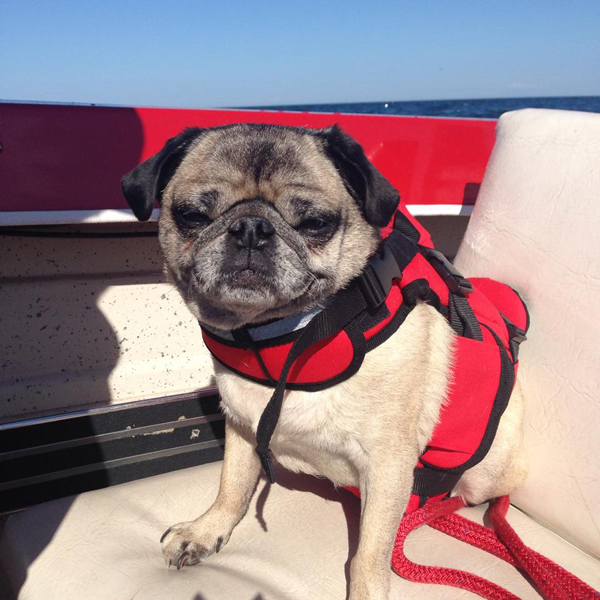 The pugs did well. Oscar started to get sleepy and eventually took a nap.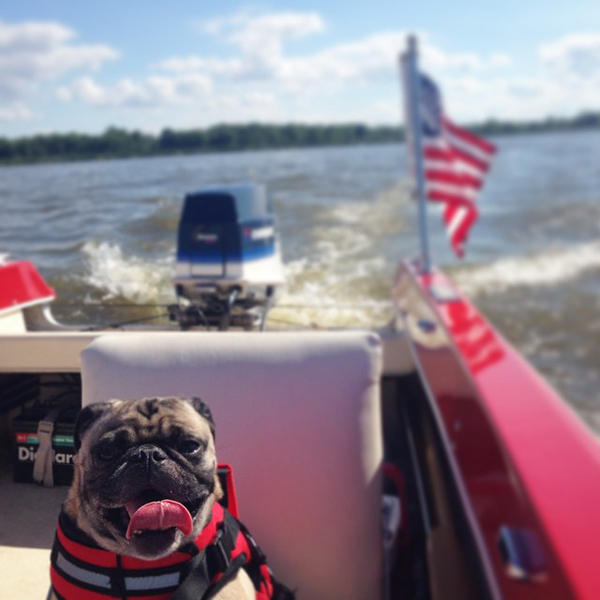 Hugo enjoyed being out and about.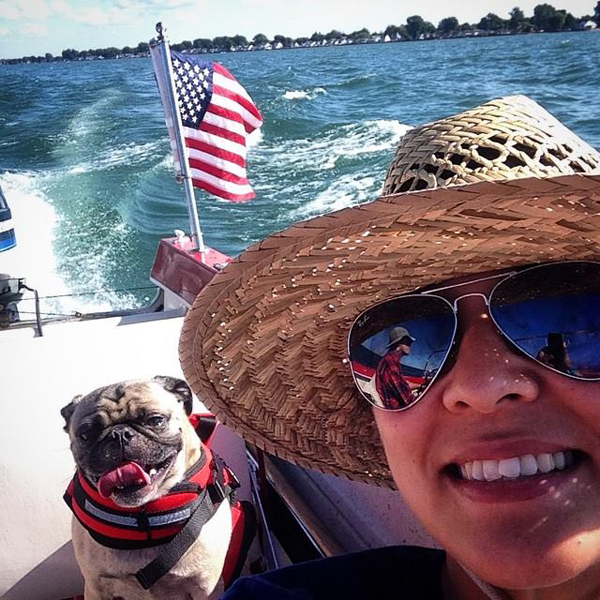 We're on a boat!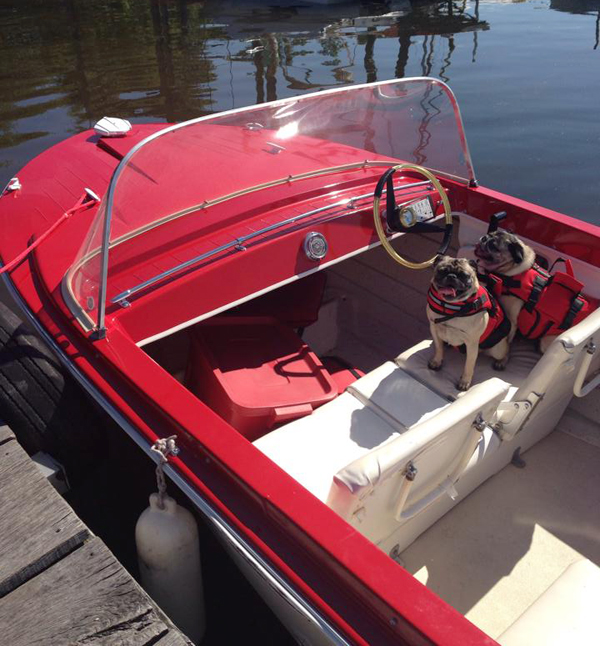 Before we took it out we spent a lot of time tuning it up, researching how to launch a boat and running through the process in the driveway like we were the pit crew at a Nascar race. I guess we practiced enough because we were able to get it in and out of the water without a hitch. Note the pugs were no help whatsoever.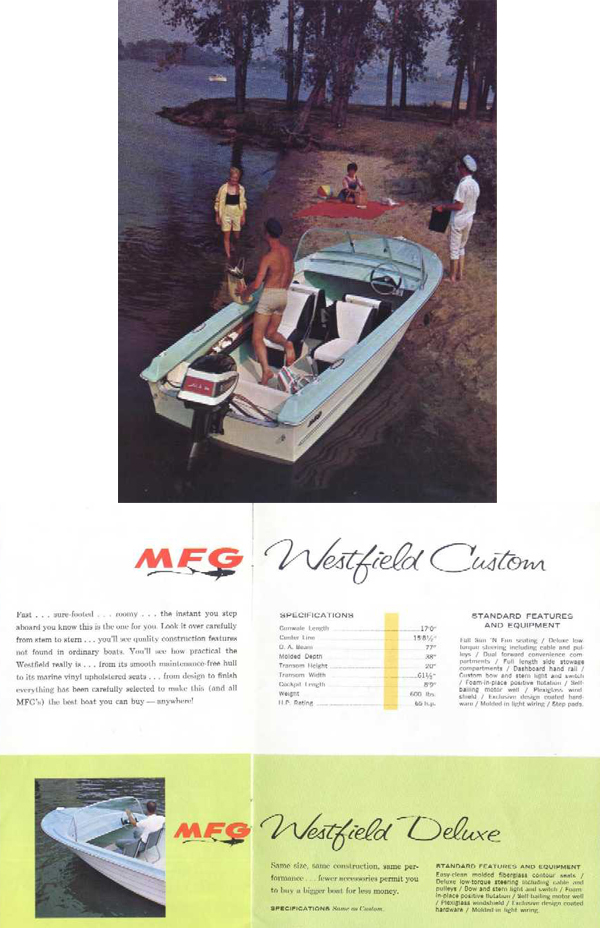 Now I am daydreaming of packing cute little picnic lunches for the boat. Maybe going on a ride when the leaves are changing color with a basket packed with chili and a thermos of hot chocolate.
Right now the boat is named "Dancing Lady" which Aaron isn't crazy about. I told him we could take the "Y" off and make it "Dancing Lad" and he said that isn't better. We want a name that plays off the red color like "Atomic Fireball" or "Cherry Bomb". Any ideas?