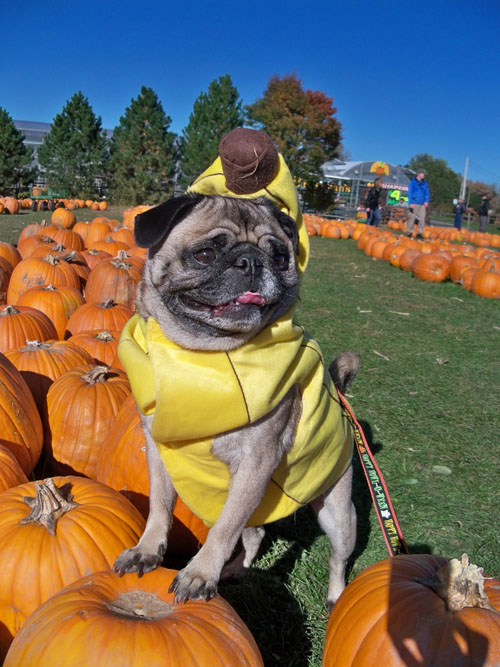 Today we had a our annual pumpkin picking and carving party. It was the perfect chance for Oscar to break out his new banana costume.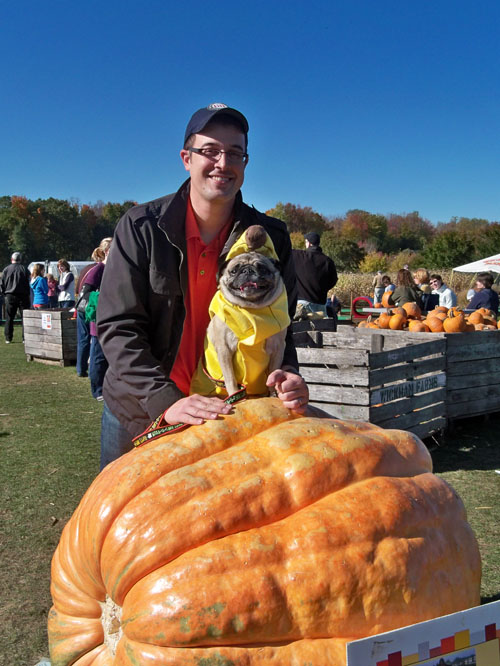 Aaron and Oscar on a giant pumpkin.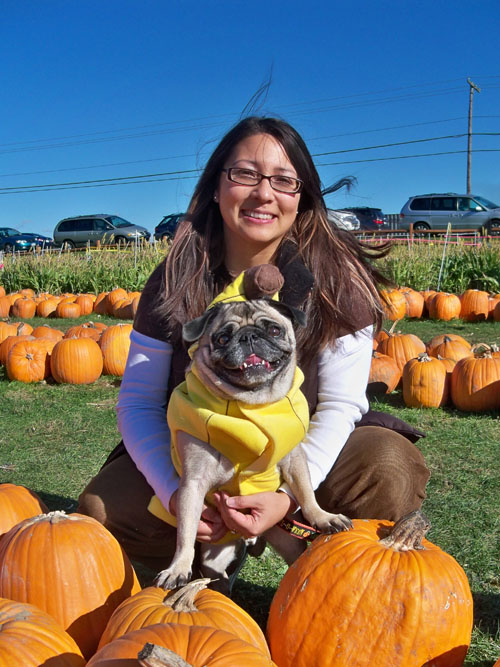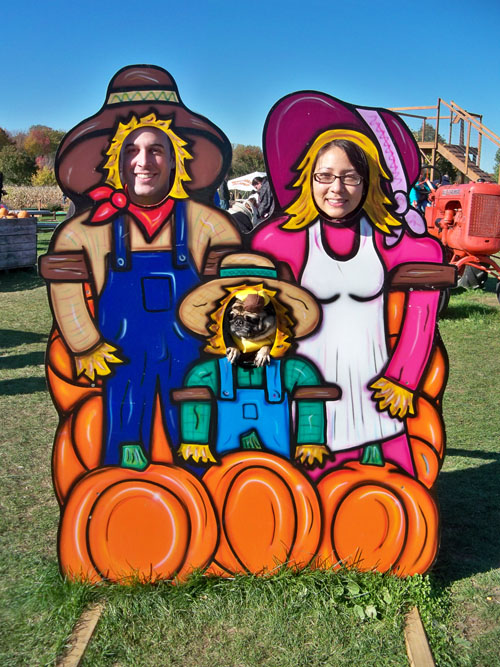 Pumpkin picking family.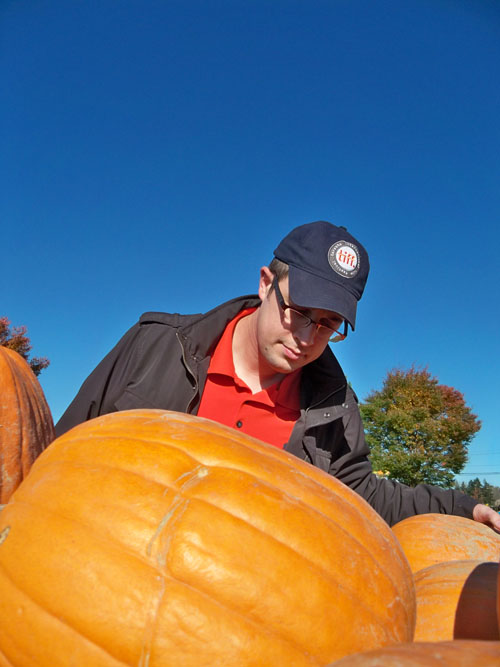 Although Oscar was getting a lot of attention in his banana suit we were there to get pumpkins so Aaron got to work hunting through the rows and bins.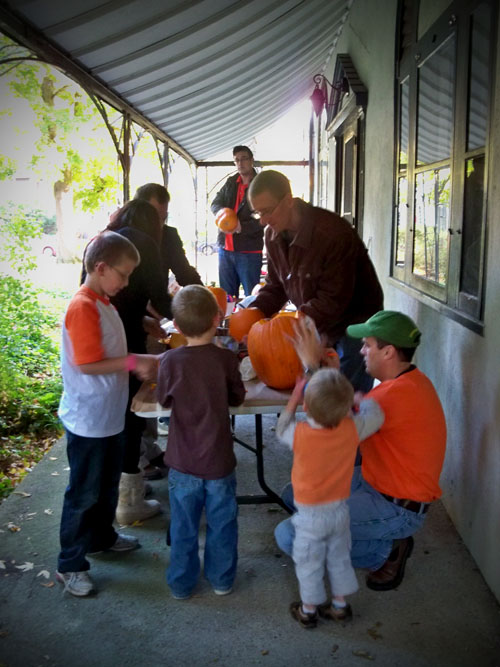 After picking pumpkins everyone came back to the house to carve them up.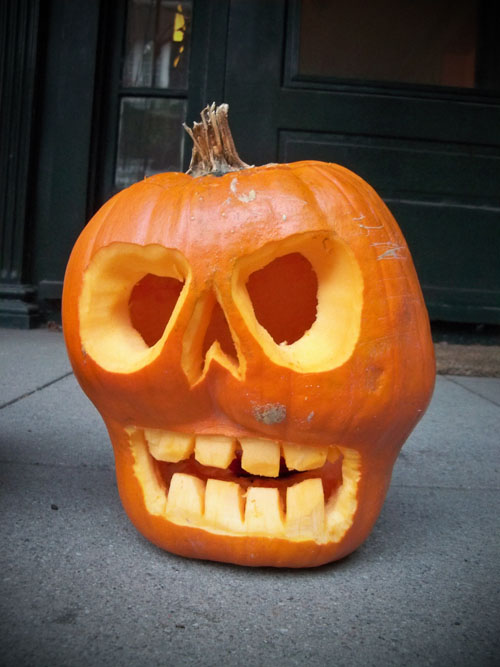 Aaron found this mishapen pumpkin that was perfect for a jack o'lantern skull.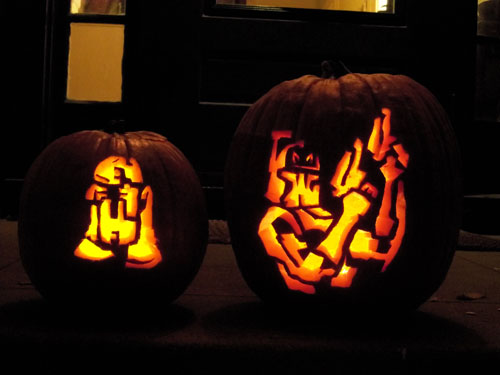 Then we went with a Star Wars theme and I made an R2D2 pumpkin while Aaron made a Boba Fett pumpkin.
More pics from our day on Flickr.