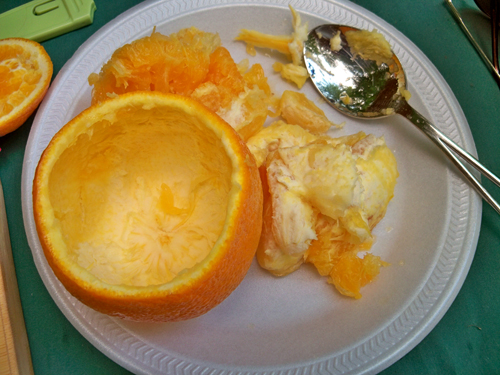 I have been looking forward to camping so I could try out this campfire recipe. First you cut the tops off of oranges and scoop the guts out with a spoon.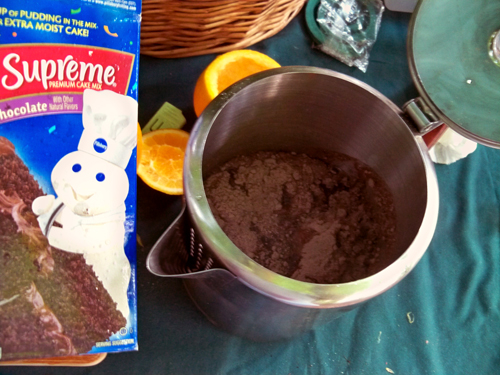 Mix up instant cake mix in your coffee pot. Hah hah. No, only mix it in your coffee pot if you are like me and forget to bring a bowl.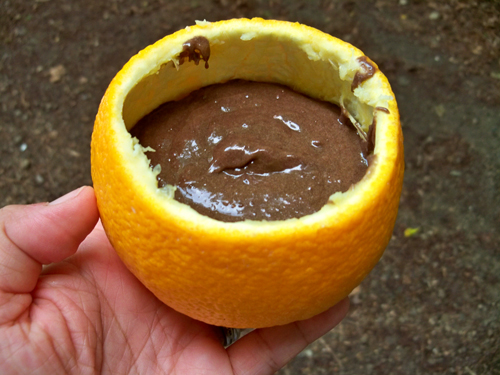 Fill each orange up a little past halfway with the cake mix.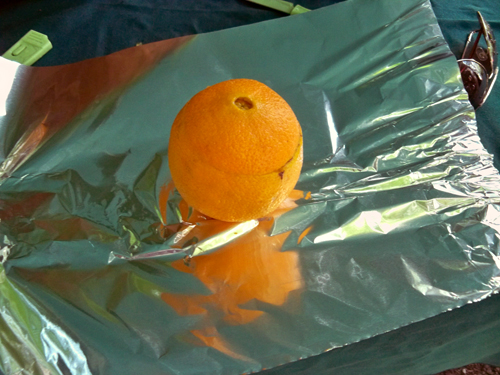 Put the tops back on and wrap the oranges with aluminum foil.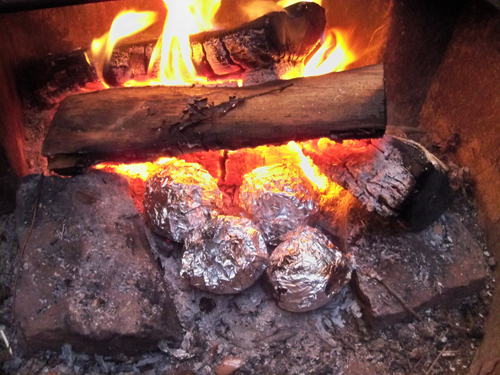 Set the oranges in the campfire coals for about 20 minutes.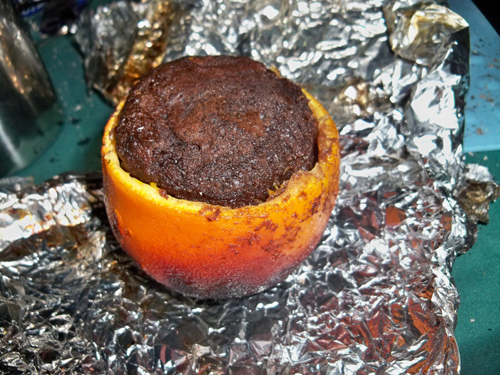 The cake bakes right in the oranges and is very moist with a tinge of orange flavor.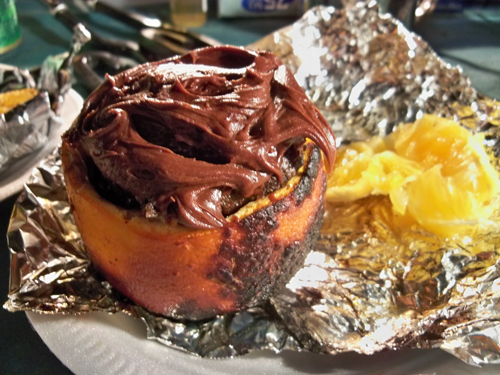 I can't imagine cake without frosting so I brought some along to top each cake. I also served up the cake with some of the scooped out orange. Now I'm wondering what other kinds of cakes I could bake inside of oranges!