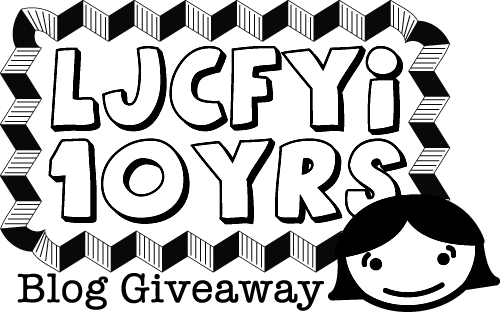 To celebrate my blog's 10 year anniversary I am doing five blog giveaways this month. Each giveaway is based on something that i love.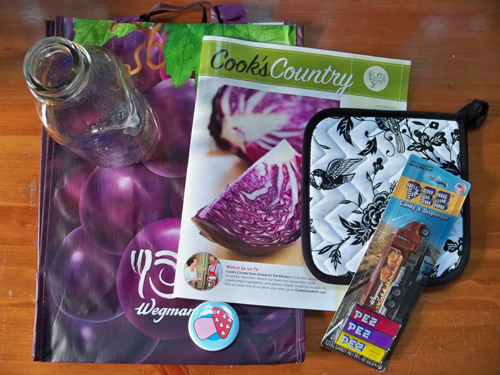 The first giveaway theme is Ljc likes cooking/baking. Included is...
• a reusable bag from my favorite grocery store Wegmans
• a Wegmans truck PEZ dispenser
• my favorite cooking magazine Cook's Country
• a glass milk bottle from Pittsford Dairy
• hot pads with birds on (I like bird motifs)
• an ljc made mushroom button - I like mushrooms - looking at them and eating them
For a chance to win this fabulous prize package all you have to do is leave a comment stating what is your favorite dish to cook or bake! I will randomly choose a winner on the last day of the month, September 30.