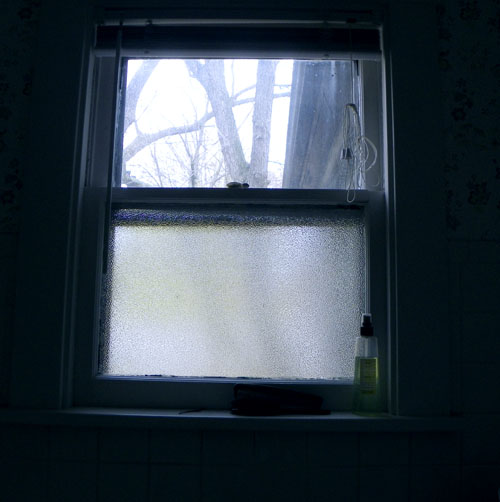 There are big windows in our house and a lot of them. Some of them, even with the curtains my mom is making, don't seem to offer enough privacy. Aprille gave me the great idea of using window film, for additional privacy, while still allowing plenty of light in.
The first window i tackled was one of our bathrooms. I used a roll of bubbly film that Aprille gave me after one of her projects.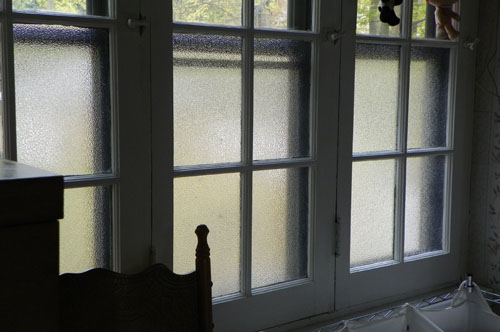 Now I am working on the windows in our changing room... there are windows the entire way around the room, so it's taking awhile.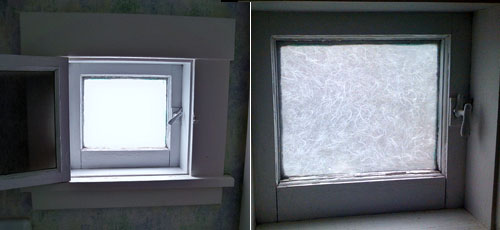 My favorite window in the house is wee little one in the tiny bathroom under our staircase on the first floor. i got another roll of film that looks like rice paper when I started on that one.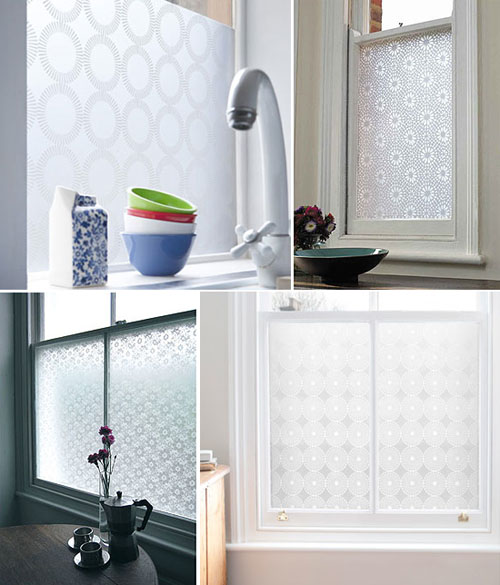 I have been drooling over these fancy window films. They are pricey but so cute!