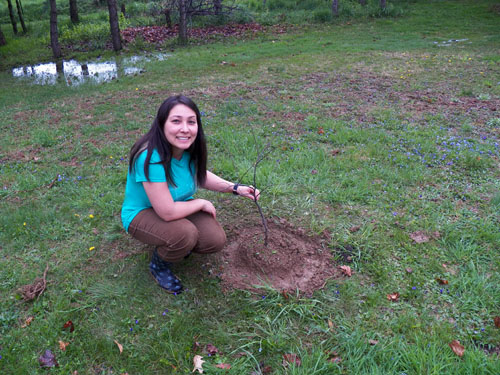 On Easter my Dad helped me plant a tree for the Figs & Ginger Earthday Giveaway.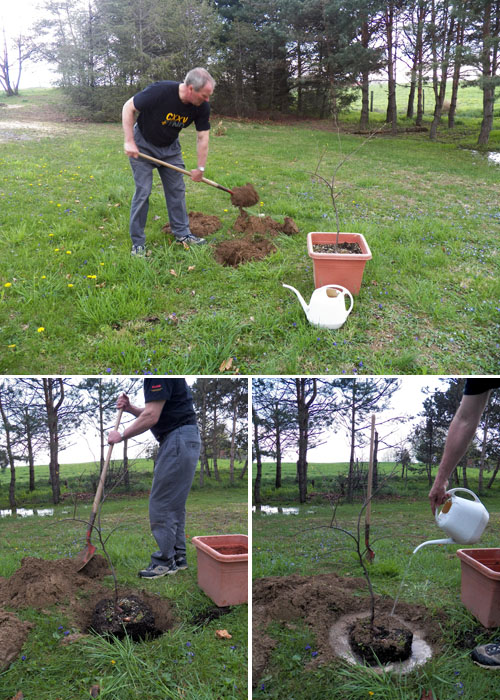 We planted a little Red Bud for my grandma in her side yard. It's the same tree I planted in my yard last year and I hope it gets lots of little pink flowers on too. I only knew them as Red Bud but my Grandma calls it a Judas Tree - interesting how they got that name.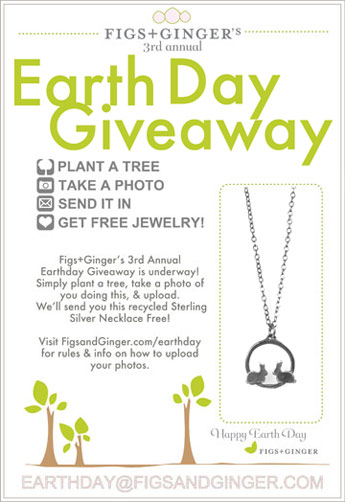 I love Figs & Ginger jewelry and I love that they do this for Earth Day. This year they are offering either the love bunny necklace or a $15 gift certificate. I got the necklace last year so I'm trying to decide what to get with my gift certificate!