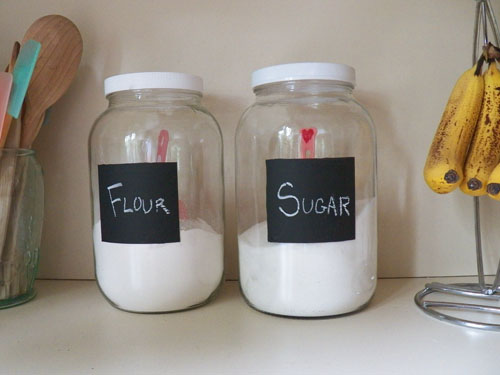 I am truly obsessed with chalkboard paint now. I made these jars for my flour and sugar.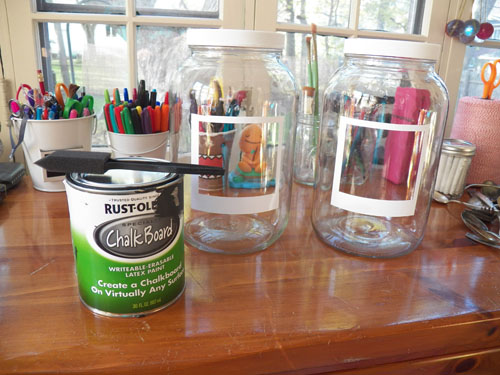 It was very easy. My mom gave me these big jars for terrariums, but I wanted to try this. I used the edge of label sticker paper to create a block.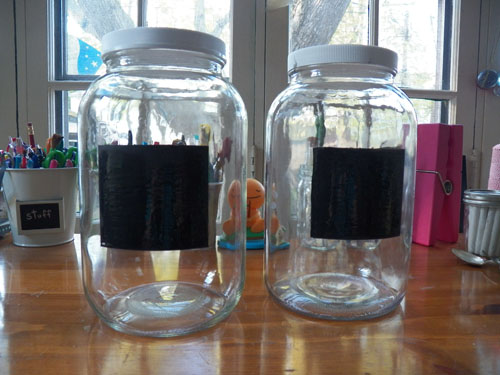 Then I just brushed on the chalkboard paint with a sponge brush. Easy peasy.