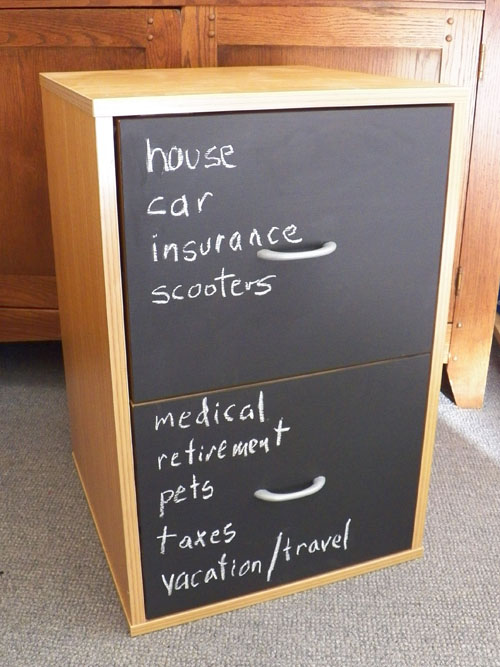 I have been working on organizing our office which involves filing away a lot of paperwork.
It's been a few days since I have painted something with chalkboard paint so the filing cabinet fell victim.
I think the cabinet looks cuter now and I like being able to label what is in each drawer. I can't believe I haven't polished off this can of chalkboard paint yet.