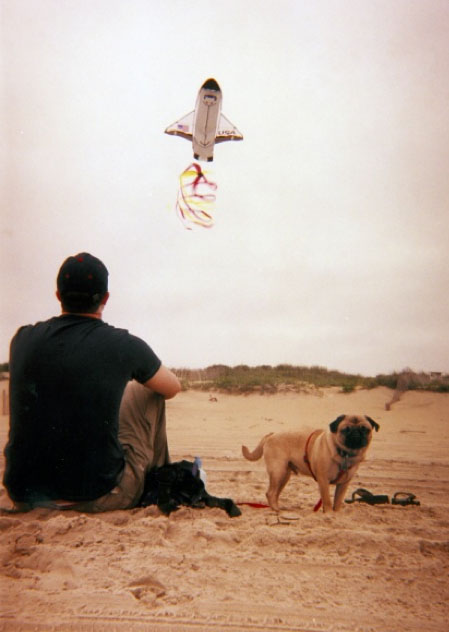 Aaron flying a Space Shuttle kite on our honeymoon
I have a great regret.
I am a bit of a space nerd and a big fan of the NASA Space Shuttle program. And I have always wanted to see a Shuttle launch.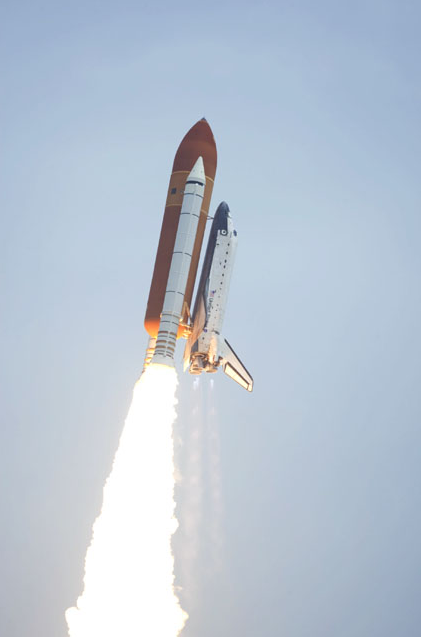 The last Shuttle launch (photo from NASA)
With the Shuttle program coming to a close early this morning, my opportunity has passed.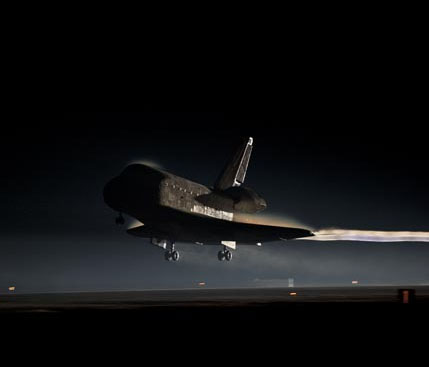 The last Shuttle landing (photo from NASA)
Catching a Shuttle launch seemed complicated. They could cancel a launch even 2 seconds from blastoff. Launches could be delayed and postponed for days. Not conducive to booking travel. I put it off.
Now it is over and I regret not making the trek at least once. On top of being bummed that the Shuttle program is over, I have the remorse of never seeing a launch.
Something to learn from.