I am so excited for the Muppet movie coming out at Thanksgiving. I was a big Muppet fan as a kid and I still love them.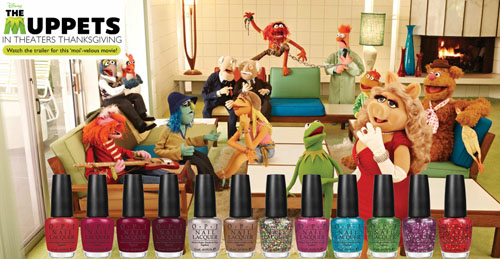 I cracked up when I discovered that OPI put out a line of nail polishes inspired by the Muppets. The nail colors are....
Animal-istic, Meep-Meep-Meep, Wocka Wocka, Pepe's Purple Passion, Designer de Better!, Warm & Fozzie, Rainbow Connections, Excuse Moi!, Gone Gonzo, Fresh Frog of Bel Air, Divine Swine and Gettin' Miss Piggy with It.
Hiiarious!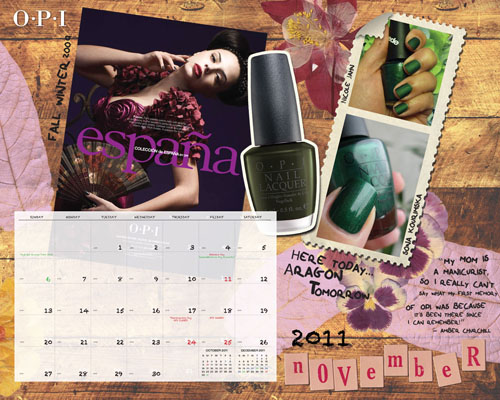 OPI also has computer desktop patterns on their site too. Cool.