Pickle! Do I really have to say anything more?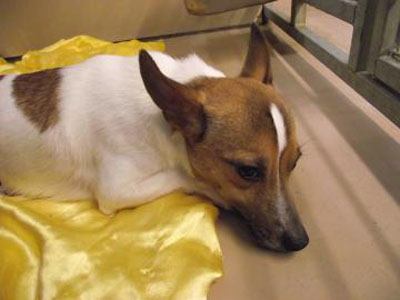 Are you ready to fall in love? Pickle is just the cutest little guy! He's a bit sad becuase he is at Lollypop Farm for the second time. He first came to the shelter as a stray and now he is back because the other pets in his new home didn't adjust well to his presence. Pickle is a high energy dog who loves to play chase and tag. He's just over 3.5 years old, weighs a very petite 11 pounds and is brimming with personality. Pickle has a tail that wags non-stop. He has good leash manner and know sit, although he doesn't stay put for very long. This busy little fellow is eager to find a family that can give lots of love and attention as well as lots of exercise and play time. In return, Pickle will reward you with his love and devotion.
Frieda, the cat from last week is still waiting to be adopted.
Guess what you could dress Pickle as every Halloween? Yeah that's right!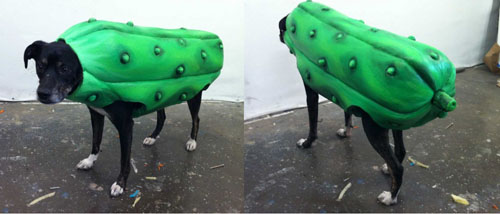 Dog pickle costume from Diamond Dusted and Rhinestoned.