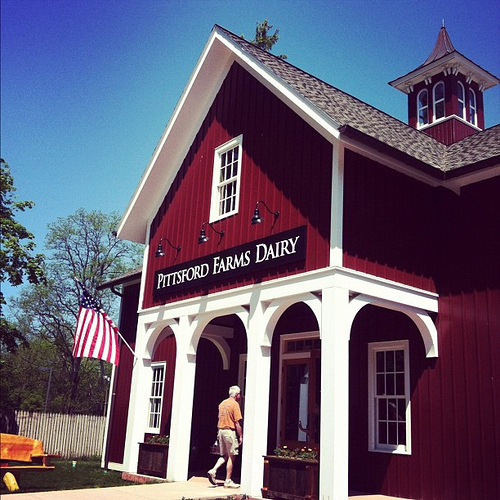 Last weekend, Pittsford Dairy moved from their little shopfront to their brand spanky new building.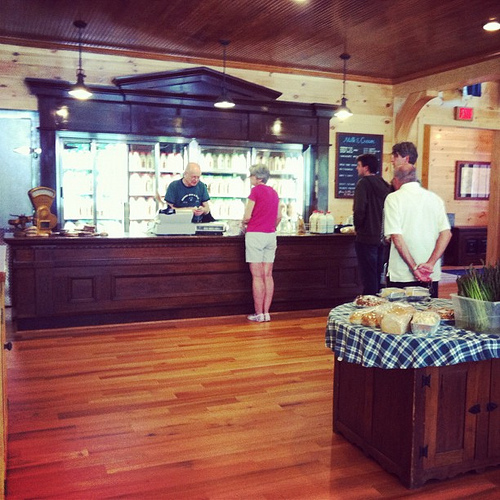 They did an amazing job. As soon as you enter you see a big milk cooler and ye olde wood counter. To the left is a counter where you can order coffee, milkshakes, ice cream or pastries. To the right is a long table where you can eat. They have outside seating too.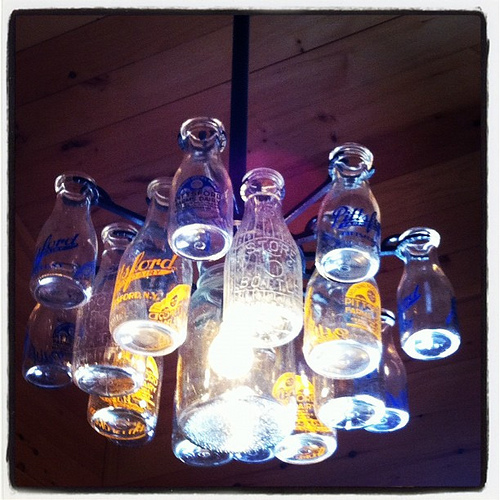 There are so many nice details in the new dairy. Check out this chandelier made from old milk bottles!