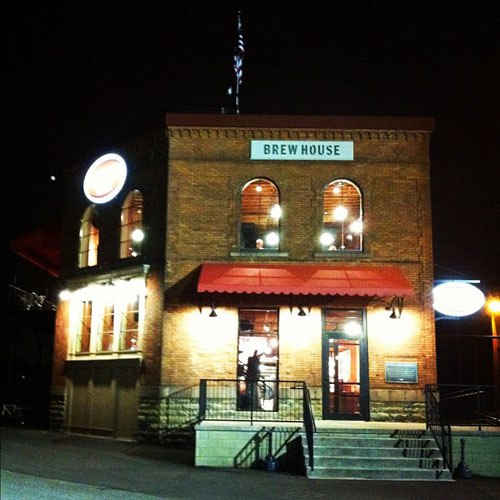 After watching this old bottling building be transformed to Genesee Brew House across the bridge from my office this summer, I finally got to go inside tonight.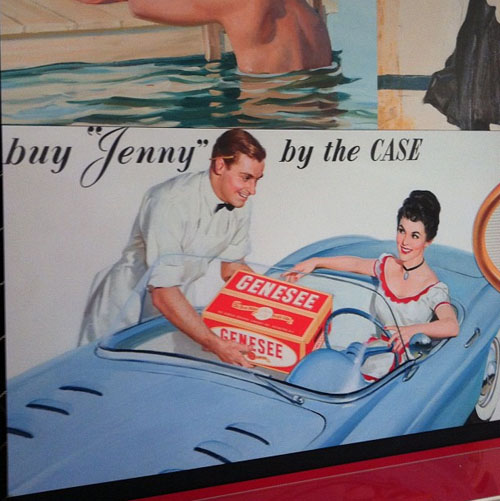 They did a fantastic job. There is a gift shop, mini-museum, tasting room and restaurant/bar. I love all the "Jenny" references they have here and there.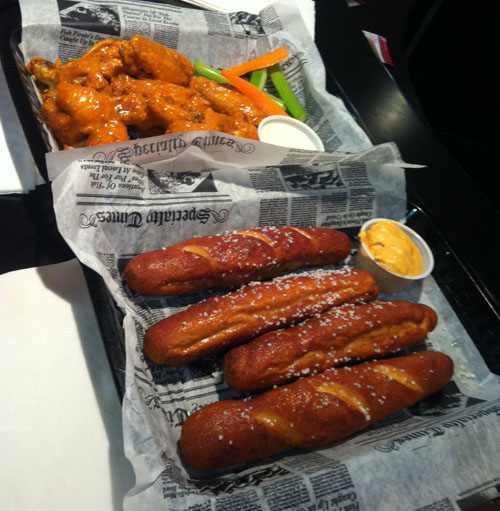 We sat at the bar, (which was handcrafted by Genesee carpenters) and ordered some food. The wings (I recommend the Churrasco sauce) and the soft pretzels (with cheddar beer dip) were really good and the staff was super friendly.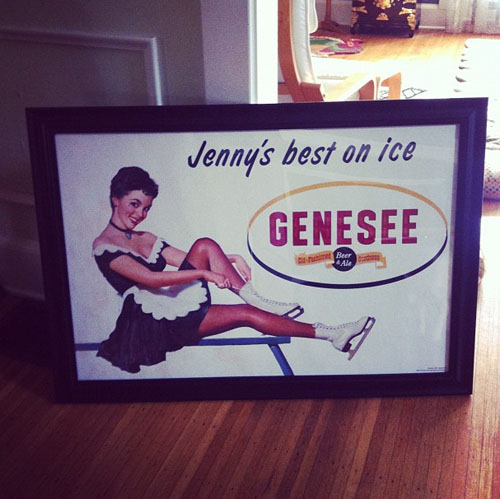 I couldn't help but pick up this poster. Ha ha! I am looking forward to going back during the day for the fantastic view of the falls from the roof and balcony!