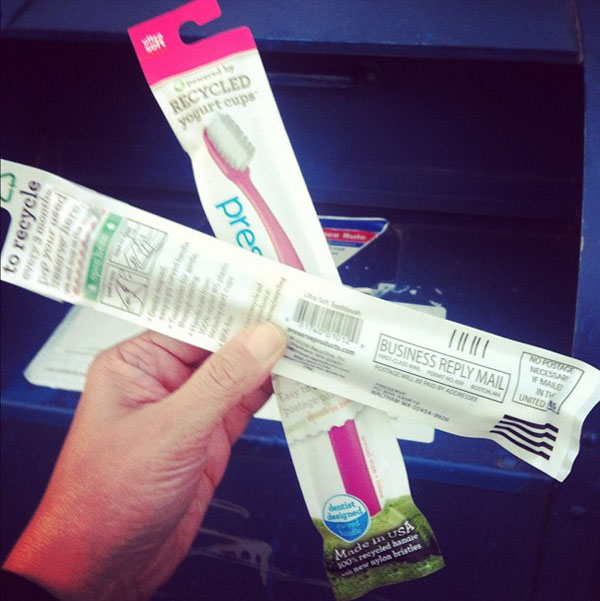 I am a big fan of Preserve toothbrushes. They are made from recycled yogurt cups and you can send them back to be recycled and turned into plastic lumber for use in new picnic tables, park benches, and boardwalks. They started packaging them in wrappers that you can save and ship them right back to Preserve with pre-paid postage.
While I was looking at their site, I found they have a toothbrush subscription program! What a great idea! You are suppose to change your toothbrush every three months and this way, you don't forget! Get a new toothbrush and then ship the old one right back!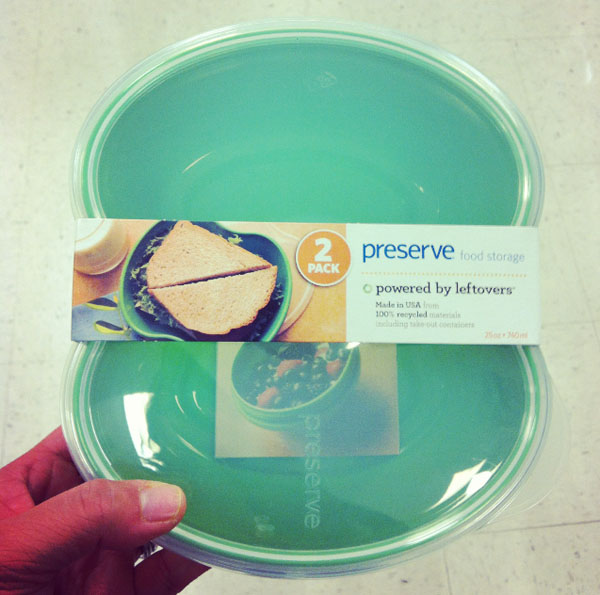 I recently spotted some of their kitchen storage containers on store shelves. They are made from 100% recycled #5 plastic and are 100% recyclable!