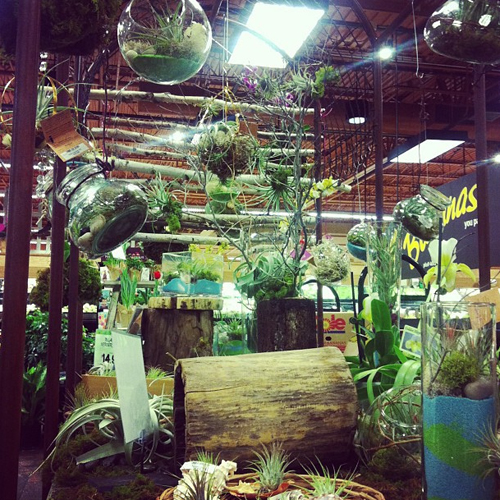 I came to a halt at Pittsford Wegmans when I spotted this display of airplants and terrariums.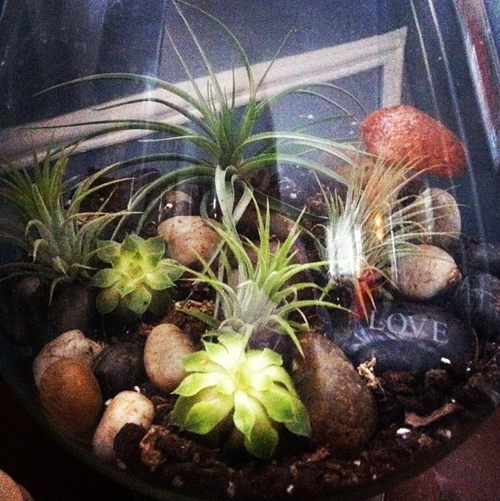 The airplants were such good price. The small ones were $1.99. I got a few more for my terrarium.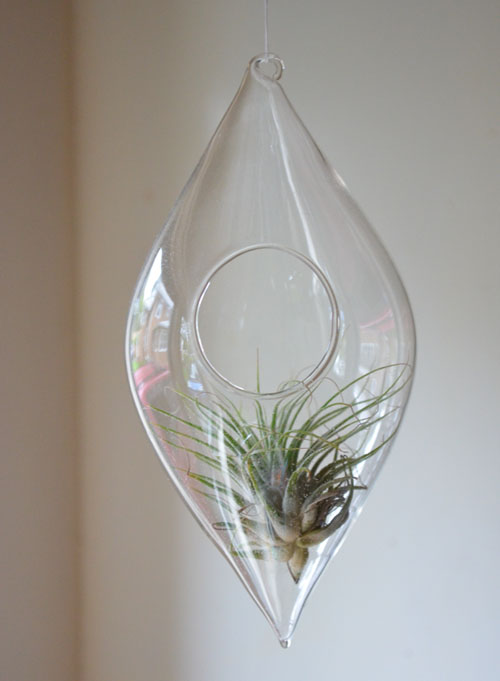 I got this glass bubble ages ago at Crate and Barrel... probably when I was traveling and should not have been buying fragile glass to carry home on the plane.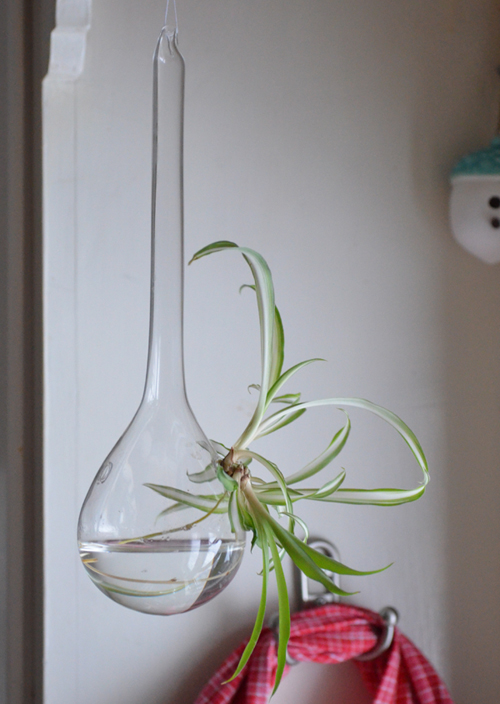 I just dug out this one that I also got and plant in it... I pinched it off a spider plant that was sitting in the hallway at work!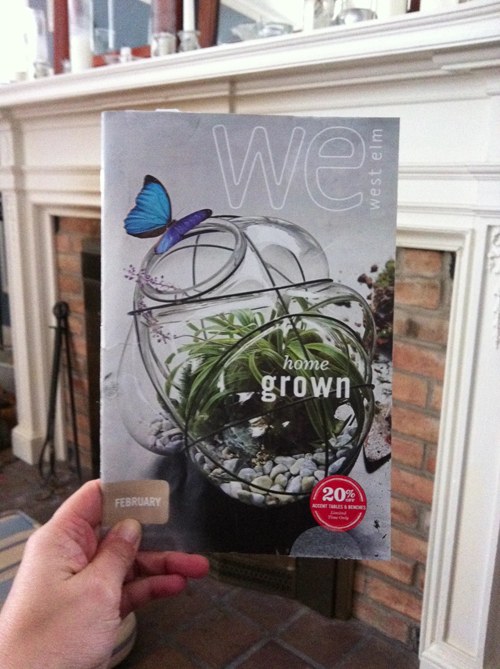 I ablout fell over when I got this catalogue from West Elm.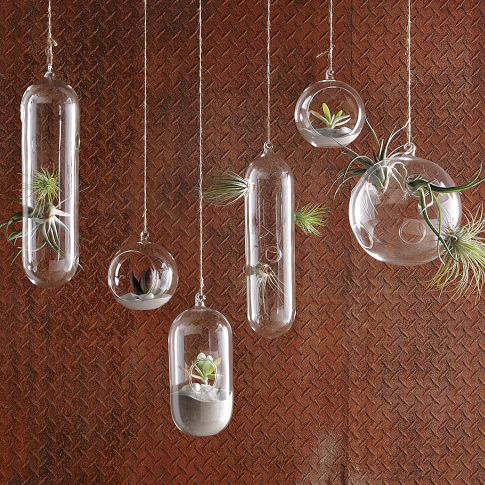 They had all sorts of hanging plant bubbles. *drool*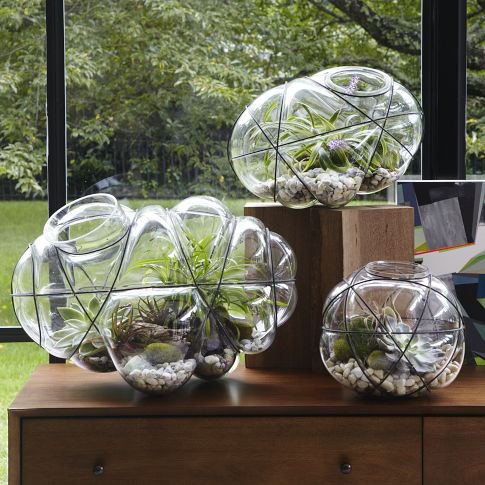 They also had these amazing glass and wire terrariums.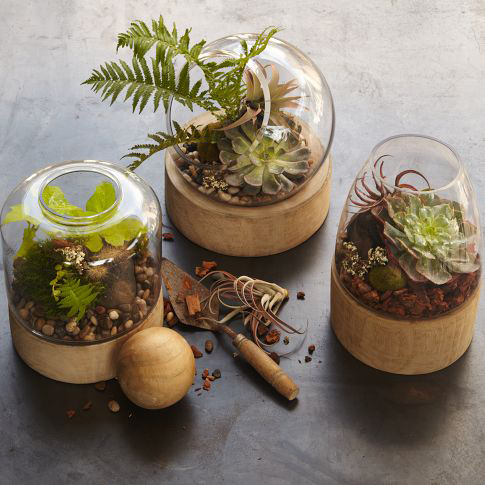 And these terrariums with wood bases.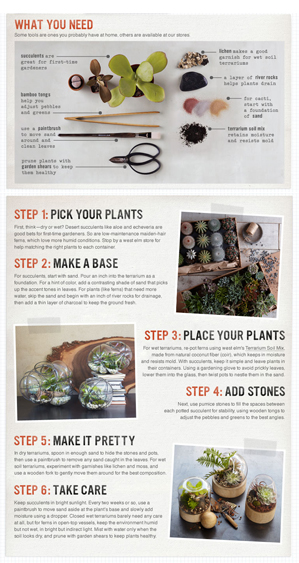 The West Elm site had tips for terrariums too... very useful.