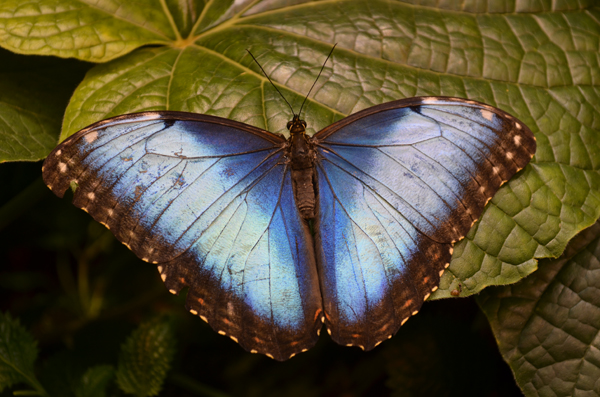 While Aaron's mom was visiting we took her to the butterfly gardens at Strong Museum. For 20 minutes it felt like we were in a tropical local. There were lots of butterflies and also other little critters here and there.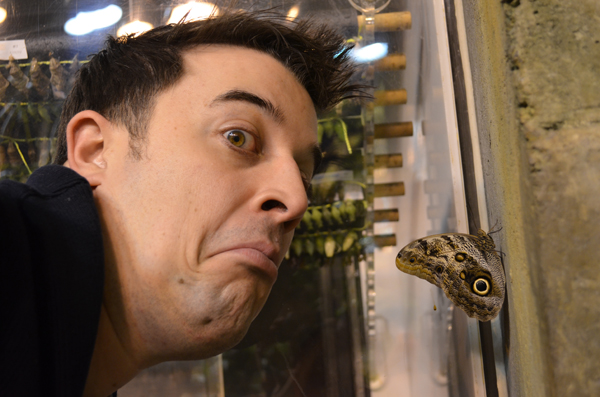 Hmmfff. Butterfly.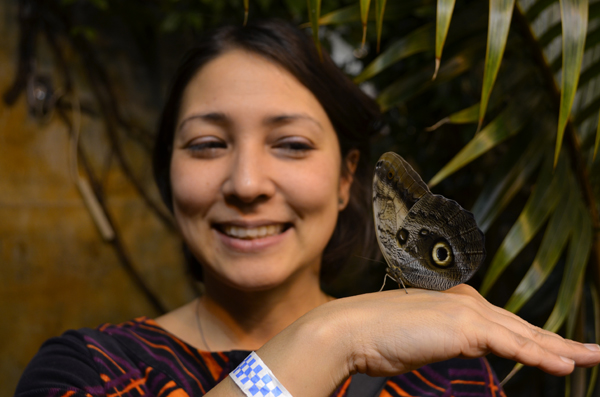 This one sat on my hand and didn't want to leave.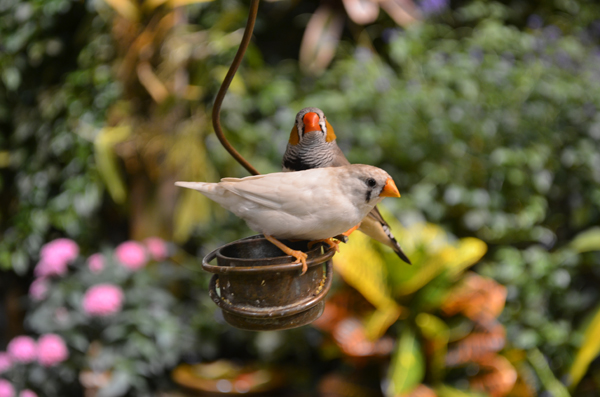 These finches were what inspired us to get finches at home.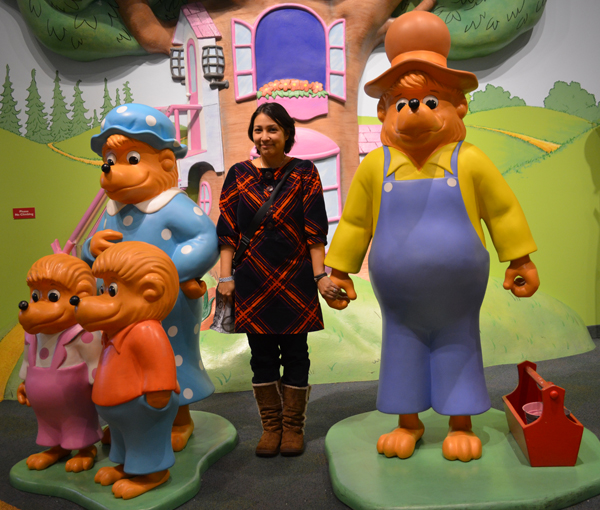 On our way out we posed for a few pictures.... like with the Berenstain Bears.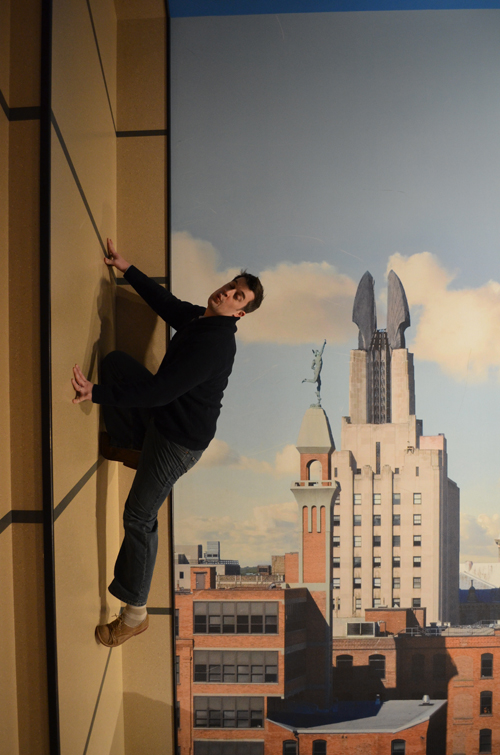 And the super hero exhibit. Love this photo op to look like Spidey.