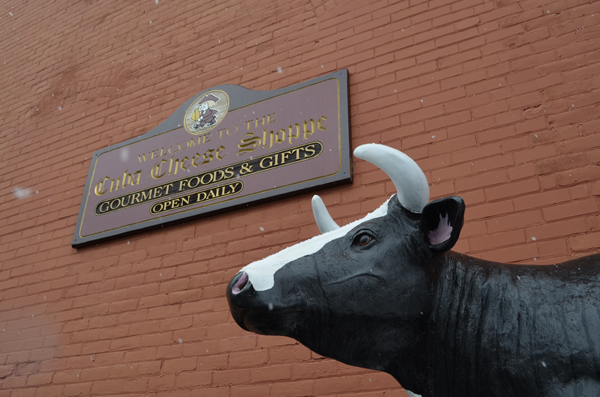 Hard to believe it's already maple weekend. It was snowing when we stopped at Cuba Cheese to stock up on 5 yr aged cheddar.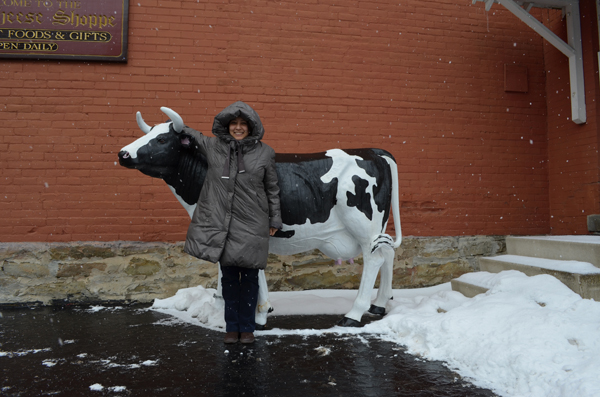 This time last year we wore t-shirts on our yearly trek for maple syrup and pancakes.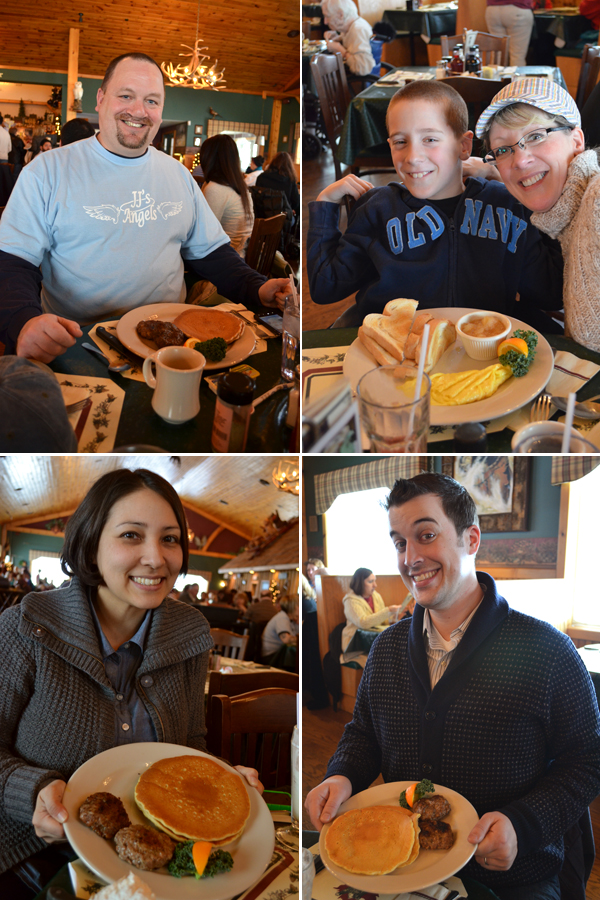 Cold weather was no matter... we had good friends for company. And plenty of maple syrup for our pancakes at Spragues Maple Farm.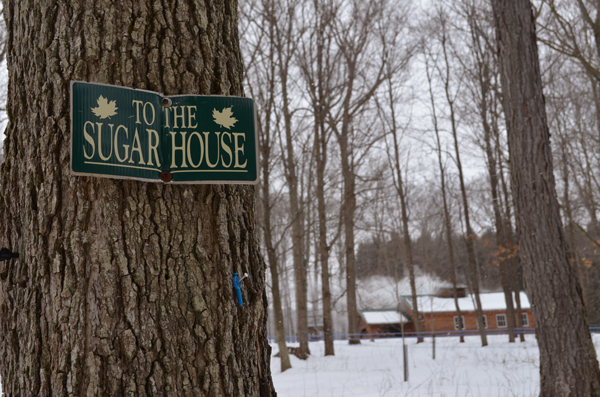 We walked up to the sugar shack to walk off the pancakes.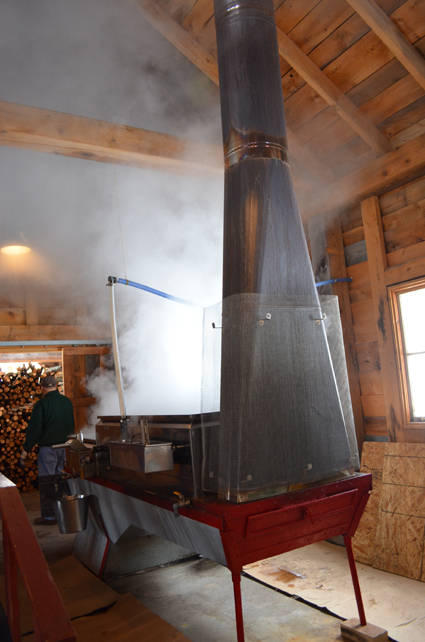 Watched some maple sap bubbling away.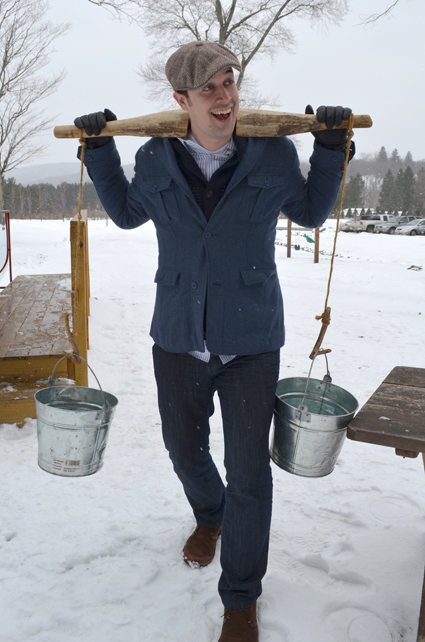 Aaron offered to help out.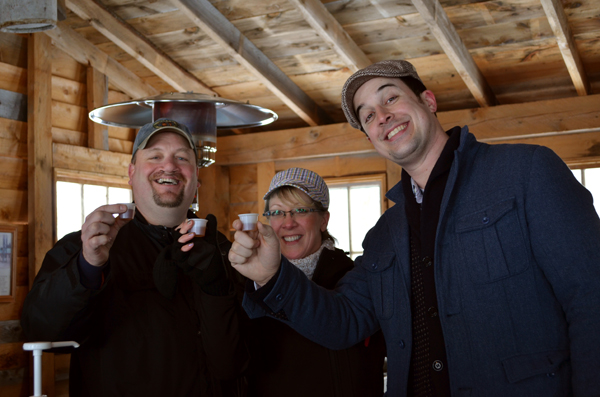 Cheers.