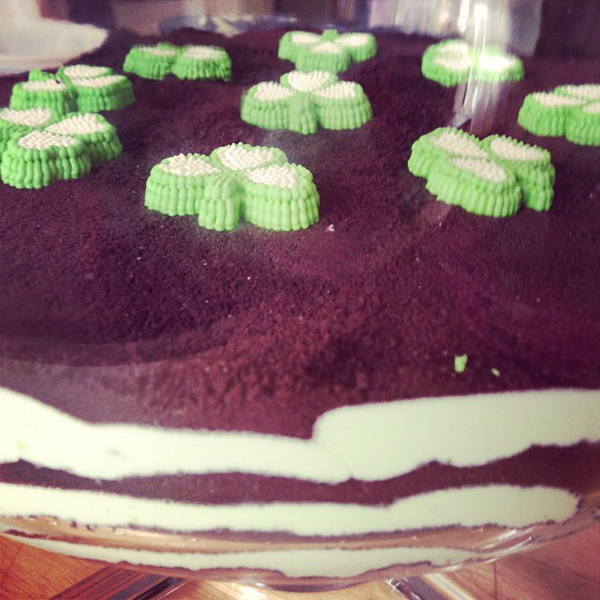 Thanks to Pinterest I made this for St. Patrick's Day. I called it Shamrock Pudding. Note my trifle dish was much larger than the one shown on Pinterest so I only got a fraction of the height. Almost a pintastrophe. Almost.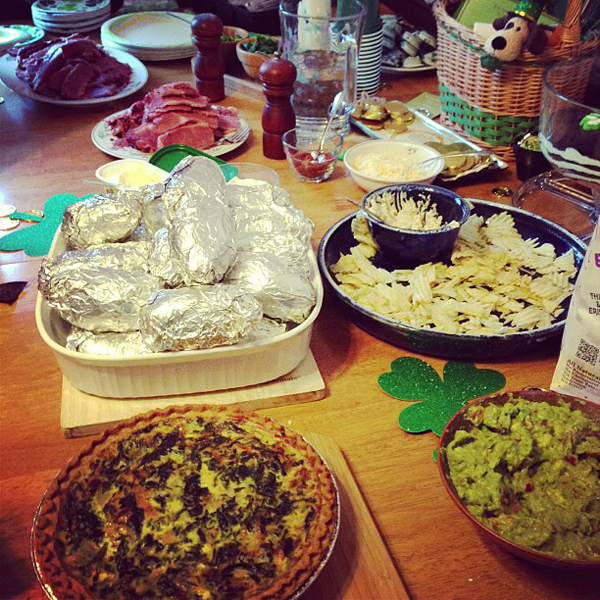 We went to our friends' annual St. Patrick's Day party and they had the usual fabulous spread with corned beef leading the way.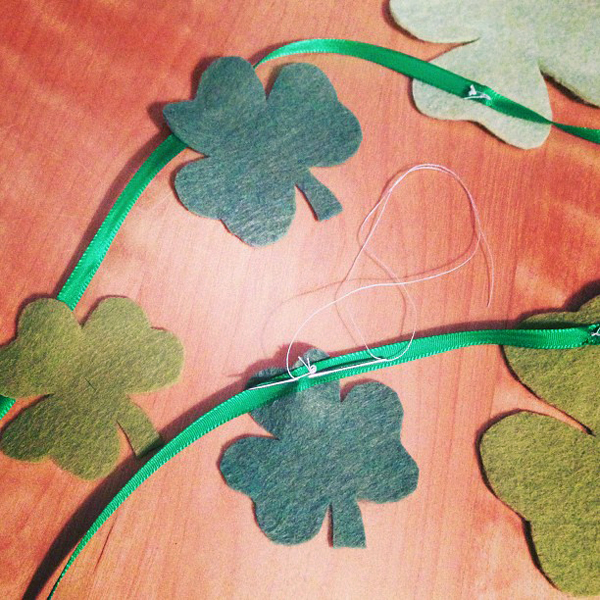 Back home I finished a felt shamrock garland...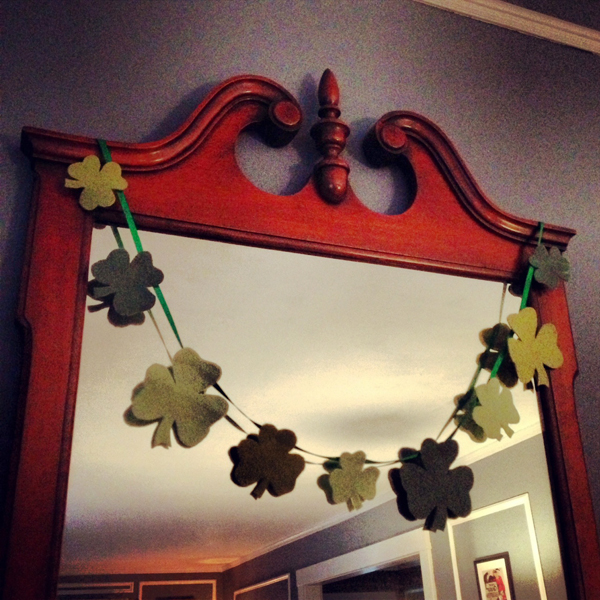 ... just in time to hang for the last few hours of St. Patrick's Day.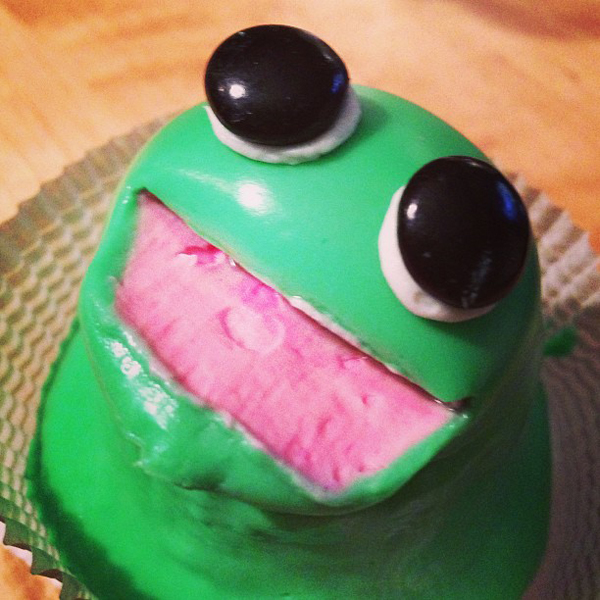 Then to top the day off... no St. Patrick's Day is complete with out a Wegmans froggy cupcake.