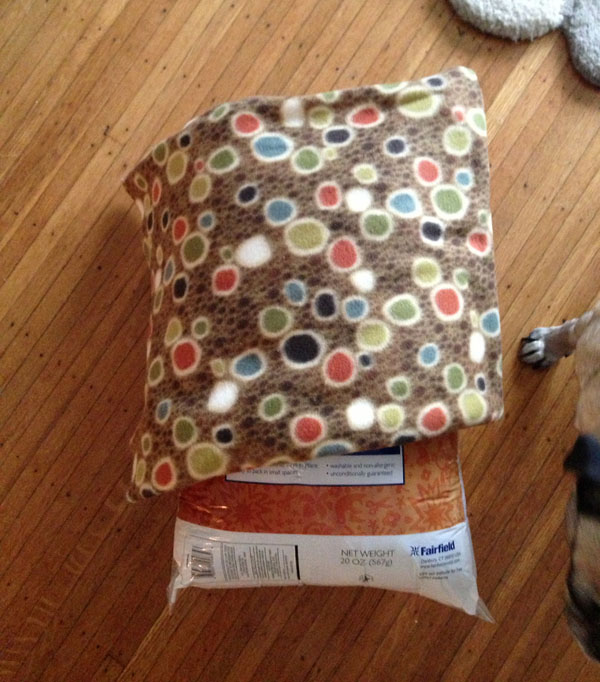 Ziva has always admired the boys' pet beds when she comes to visit, so I decided to make her one for her birthday.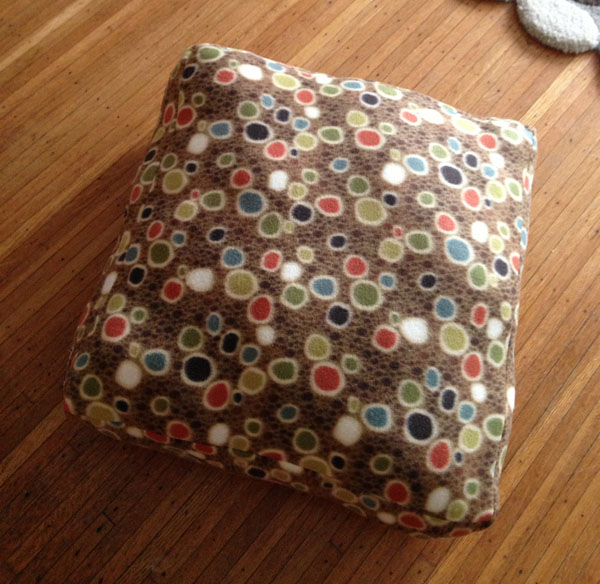 It's a pretty basic design of my own creation. Easy and quick to sew. Fleece is so easy to work with. And they have such nice patterns in fleece these days.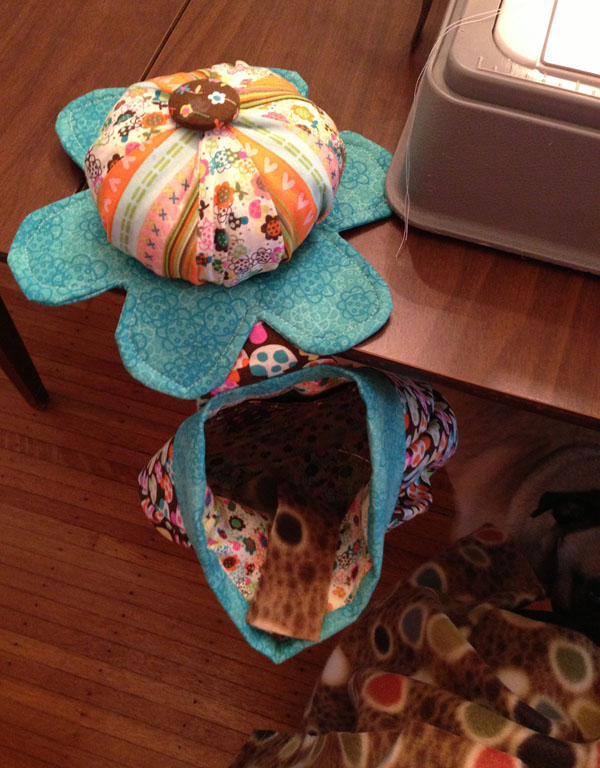 I used the catch-all Peggy made me and I don't know how I got along without it. It used to be after a sewing project, the table and floor would be covered with scraps and snipped threads. This keeps it all nice and tidy.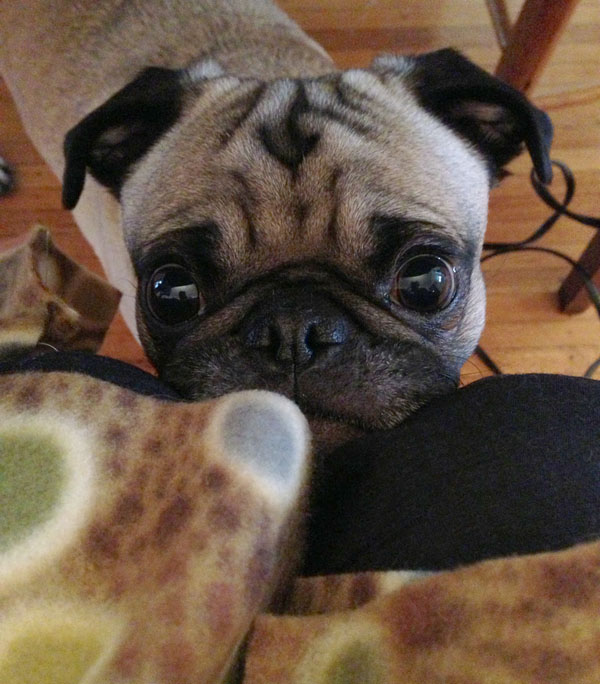 It's hard to sew with someone staring at you the entire time. See how he rests his chin on your knee for extra impact?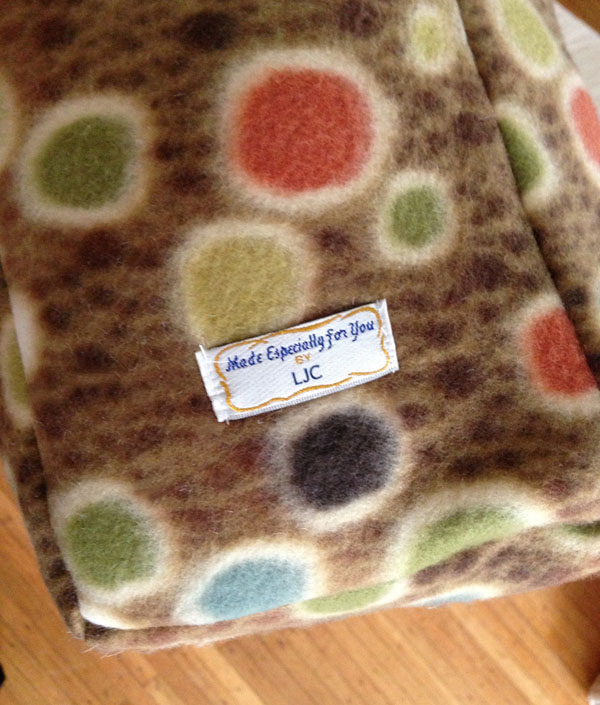 I remembered I had "Made especially for you by LJC" tags and added one of those to the dog bed.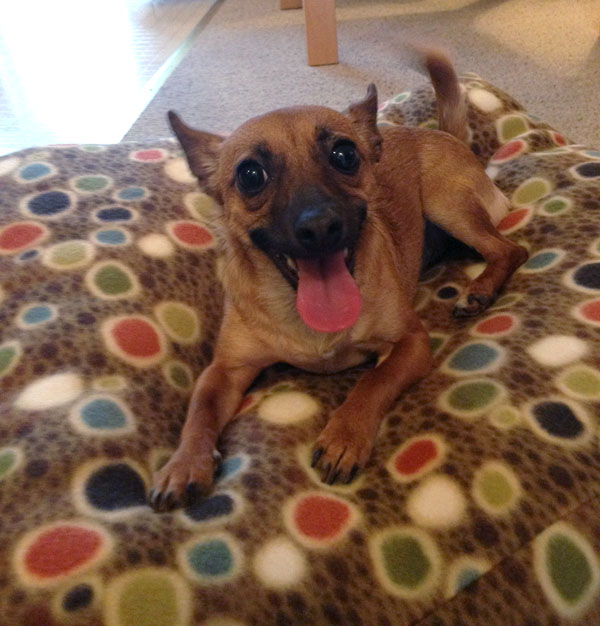 I think Ziva liked it!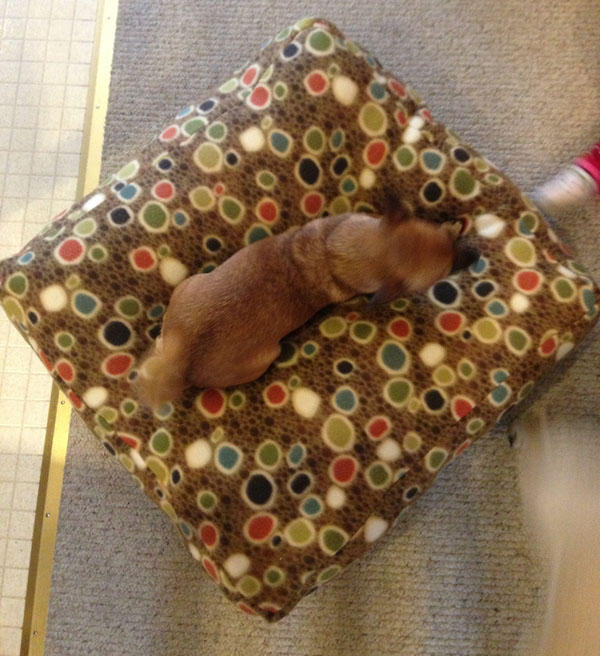 She certainly knew it was for her!