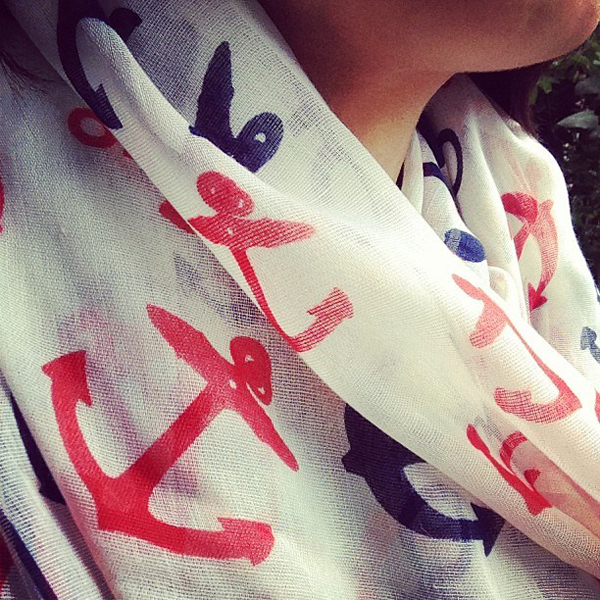 It's been a bit of a Rochester shop local kind of weekend. A month ago I got anchor earrings at Peppermint and they had an anchor scarf too. I went back and it was still there so I took that as a sign. Plus it's scarf weather right?! Yeah, I'm on an anchor kick right now.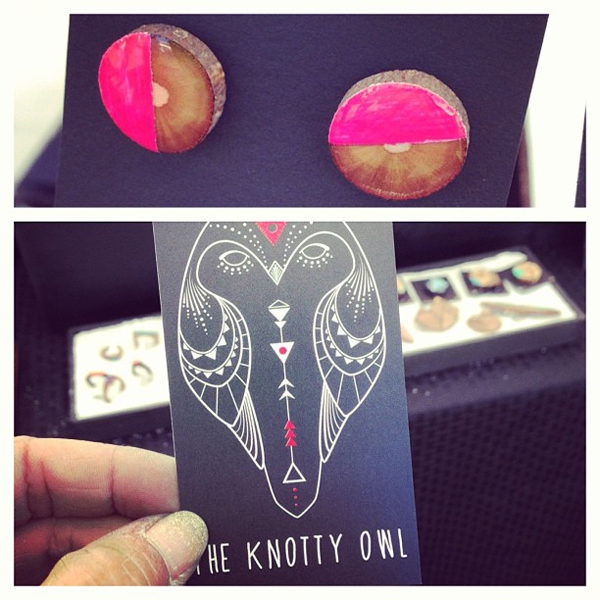 I am a fan of The Knotty Owl's wood jewelry. I've been eyeballing her earrings and when I got a chance to visit her booth at the Clothesline Fesival I picked up a pink pair. Treat yo-self!
Ignore how gross my thumb looks. I was printing letterpress postcards at the Genesee Center for the Arts and Education booth that day!