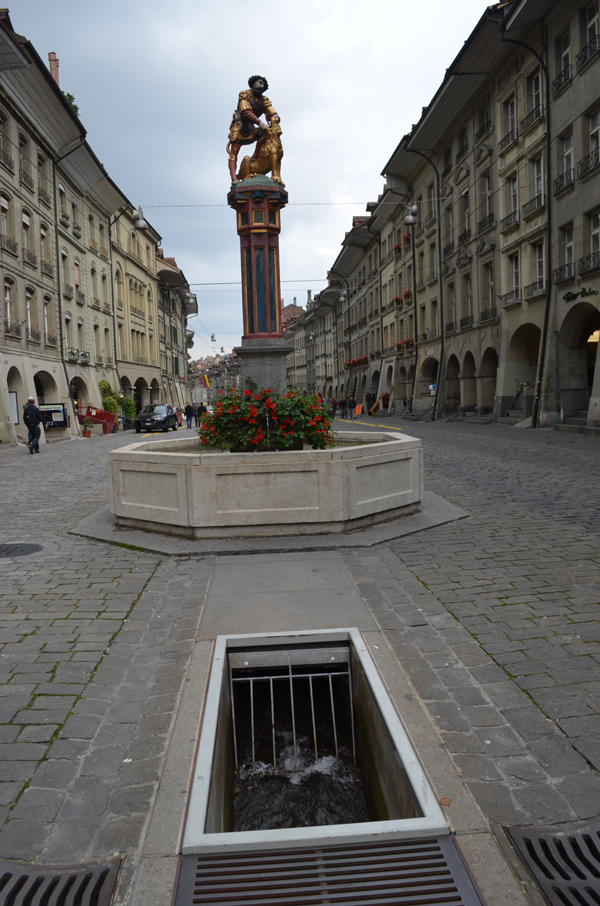 One of Aaron's Swiss classmates told me that Switzerland's only natural resource is water. It flows down from the Alps and is fresh and clean. Pictured above is a grate that covers a stream that flows under the main street Kramgasse (Grocers Alley). Apparently is used to be open, but too many cars drove into it and got stuck so they placed grates over it.
Every city we visited seemed to have a large amount of fountains. Especially Bern! Bern has over 100 fountains! Many of them have decorative sculptures which are listed here.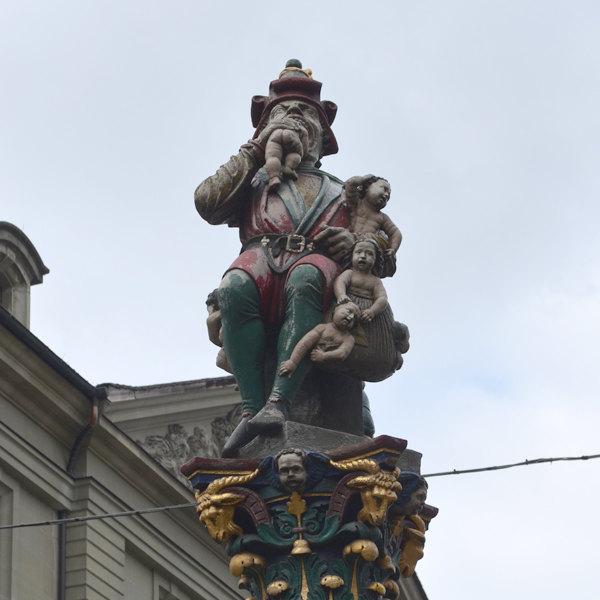 The strangest one is this Kindlifresserbrunnenm aka ogre eating babies. Wha?!
These Brunnen (fountains), used to be the city's water sources and meeting spots. They can be found throughout the city.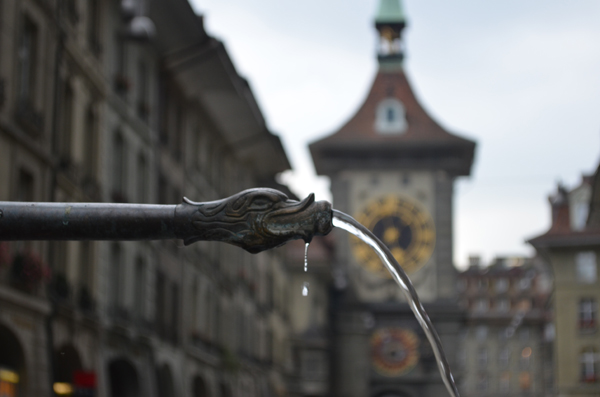 The Zähringerbrunnen fountain in front of the Zytglogge. Check out the girl drinking from it on this website. Oh and here.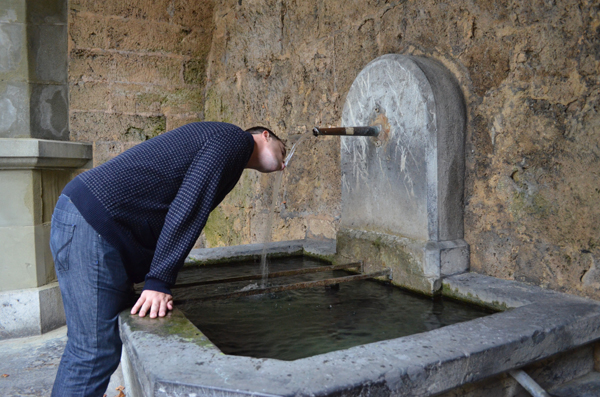 All the Swiss kept telling us we could drink the water from the fountains as many do. They said it was clean and fresh. The cleanest water in the world. Aaron didn't hesitate.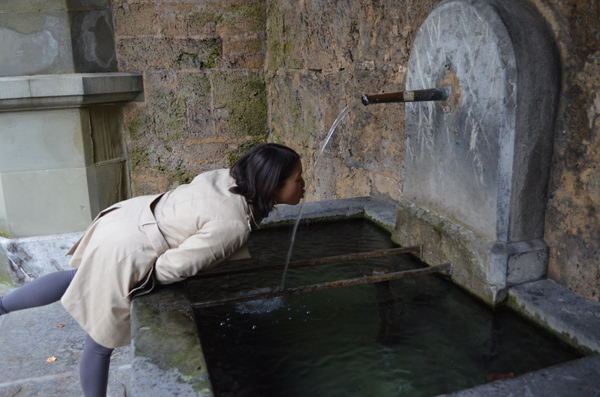 I got sick once in Italy from drinking the water but I finally gave in. I'm happy to report neither of us got sick.