Two good friends had birthdays this weekend and I wanted to get them something special. I have been shopping local for birthdays and this time I found a gift that is unique and "local". Heather Saffer who once owned the Penfield Dollop Cupcakes, and winner of Cupcake Wars, wrote a frosting cookbook "The Dollop Book of Frosting". It's packed full of creative, delicious looking recipes for frosting.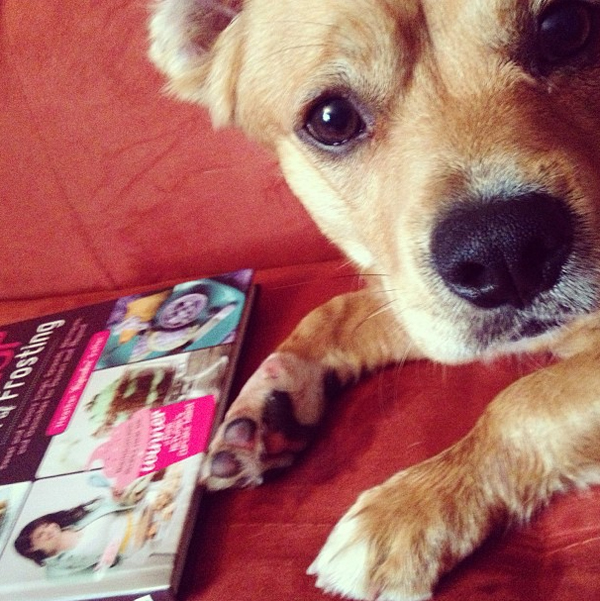 Heather has a super cute pup named Donald that she adopted from Rochester Animal Services. She posts adorable pictures of Donald on her Instagram feed and blog. Donald's Happy Tails story is even featured in the Verona Street Animal Society newsletter! It got me thinking. Pups and sweet tooth cookbooks go hand in hand (in my mind).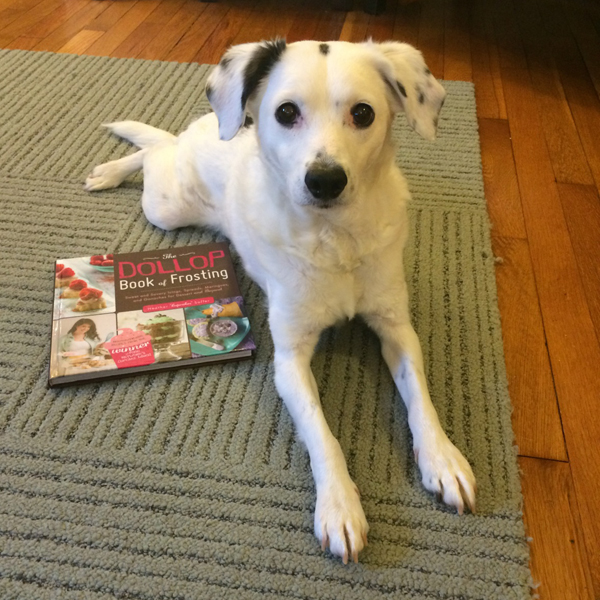 After I gave my friends, Nancy and Tina, each their cookbook, I asked them to take a picture of it with their pooches. Here is Ace and The Dollop Book of Frosting.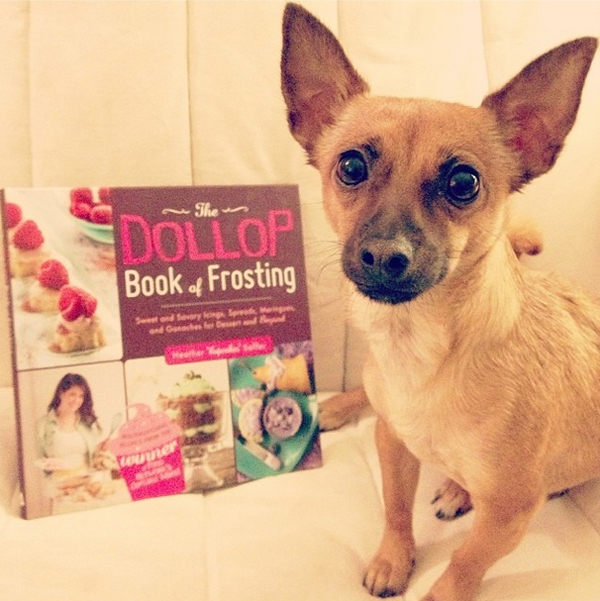 Ziva and the Dollop Book of Frosting.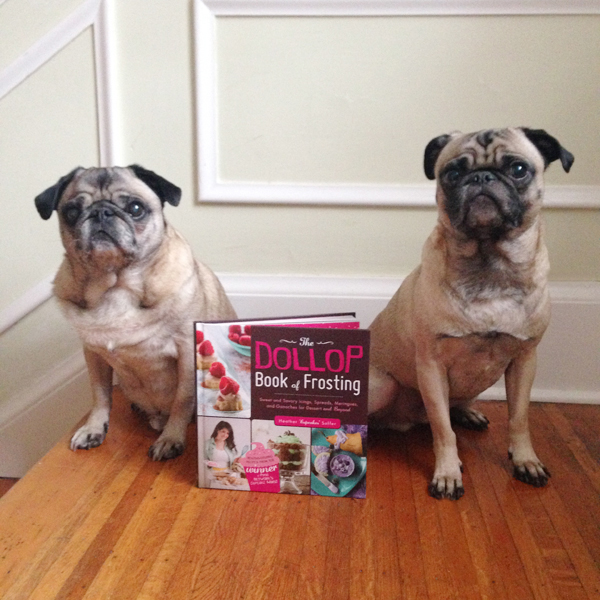 Oscar, Hugo and the Dollop Book of Frosting.
I haven't even made a recipe from the book yet, and I am enamoured. I like to flip through the pages like a magazine, admire the photos, think about which recipes I will make and how I will enjoy the frosting.
With the holidays coming up "The Dollop Book of Frosting" would make a great gift. Especially paired with a cute spatula or whisk! I love gift themes!