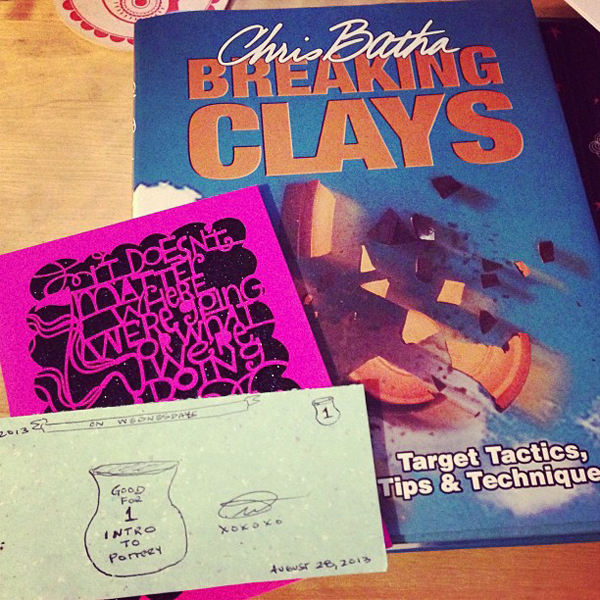 Last June, for our ninth anniversary, we got each other gifts that matched the theme of "pottery". Aaron got me pottery classes at Genesee Center for Arts and Education.
I was interested in taking the second letterpress class so I held off on the pottery.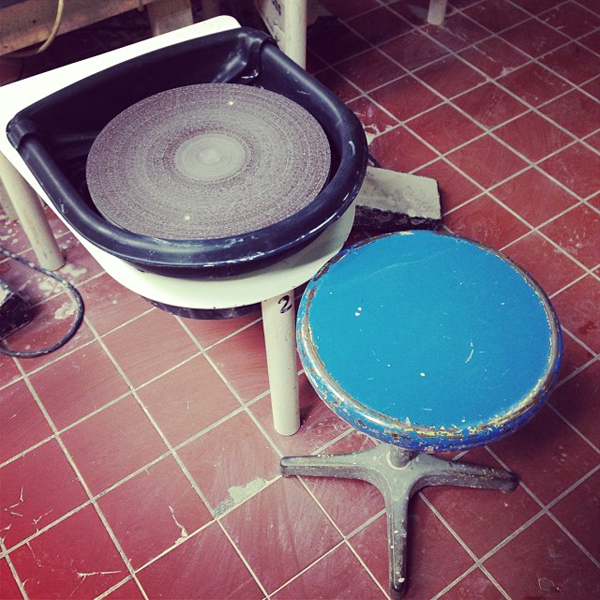 Introduction to wheel throwing started this month and I was ready to take the class.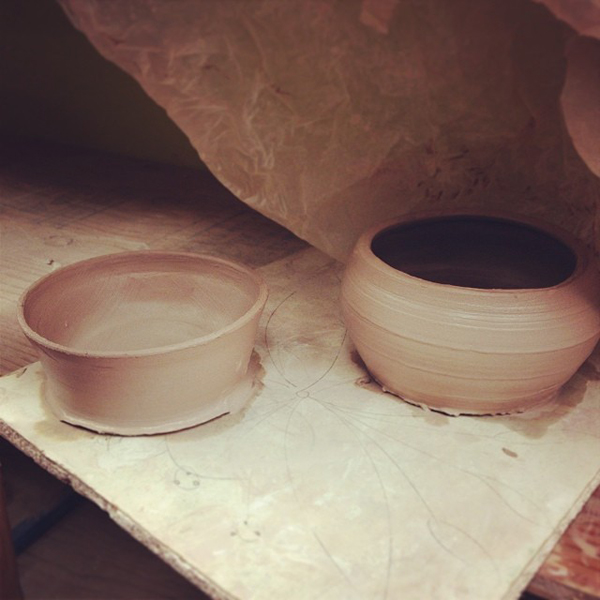 I made a big mess but I was surprised that I actually had two things that looked like bowls by the end of the evening of my first class. I had fun, but don't look at the bowls too closely. I think once they are glazed they will be just fine. The magic is in the glaze!