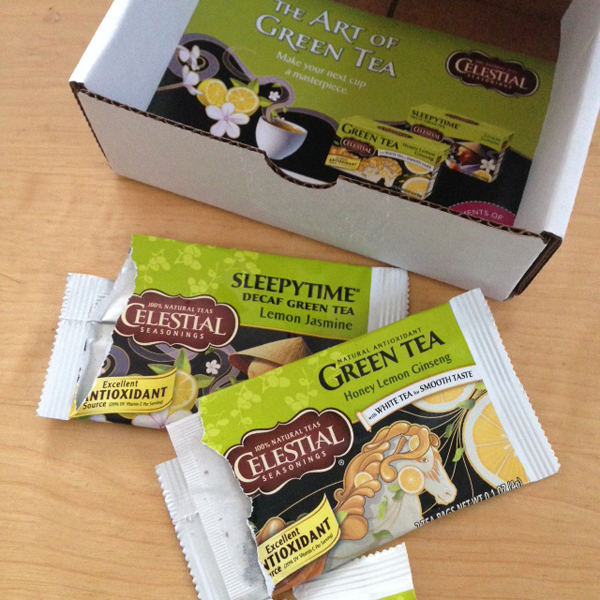 Influenster sent me a sample of Celestial Seasonings green tea. I was pretty thrilled to see it, because green and white tea are my favorite. I haven't had a lot of green teas with flavors though.
The Honey Lemon Ginseg Green Tea was nice. It would be perfect for when you felt a cold coming on. I really appreciated the decaf Lemon Jasmine Green Tea. Sometimes you like a cup of tea in the evening but you don't want caffine keeping you up all night. I thought the jasmine might be too much, I don't care for flowery flavors, but it wasn't too strong. Aaron's mom tried some while she was visiting and she enjoyed it also.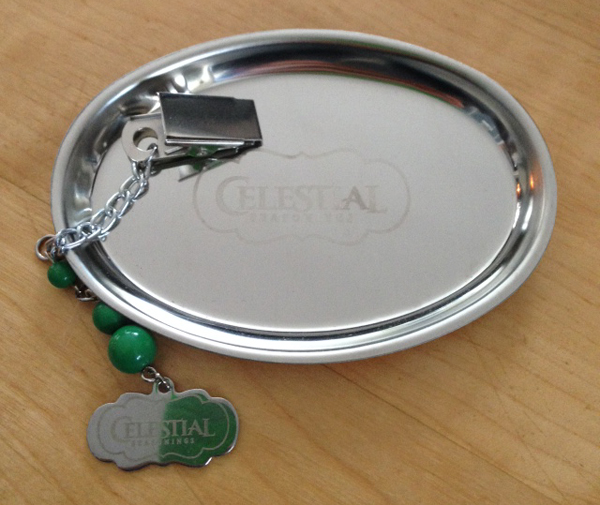 Celestial Seasonings also sent these tea accessories! A clip for holding the tea bag in the cup and a little tray to hold the soggy tea bag.