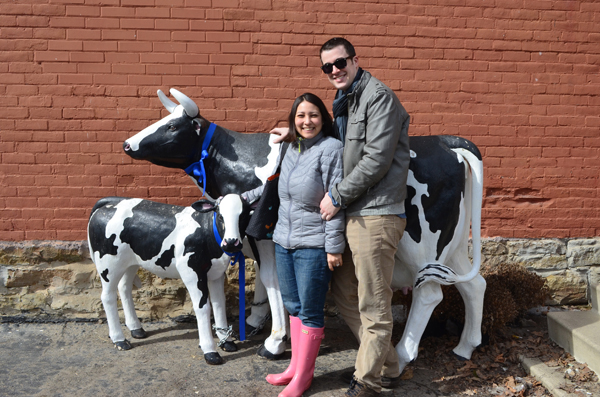 It is tradition to stop at Cuba Cheese Shoppe on our way to Maple Weekend. Cuba Cheese Shoppe has been in business in Cuba, New York since 1976 and making cheese since 1871! Cuba was once considered the "Cheese Center of the World!" when they were shipping cheese to New York City via canal and the railroad.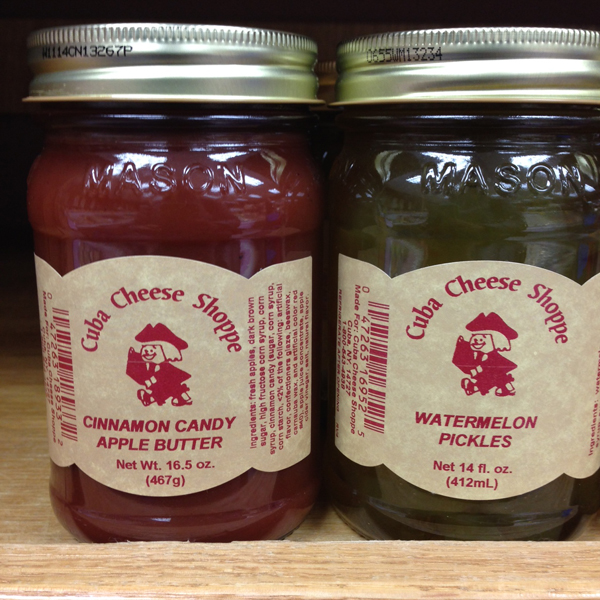 I love poking around the shop. Besides cheese they have a lot of interesting food like canned goods. Cinnamon candy apple butter! Watermelon pickles!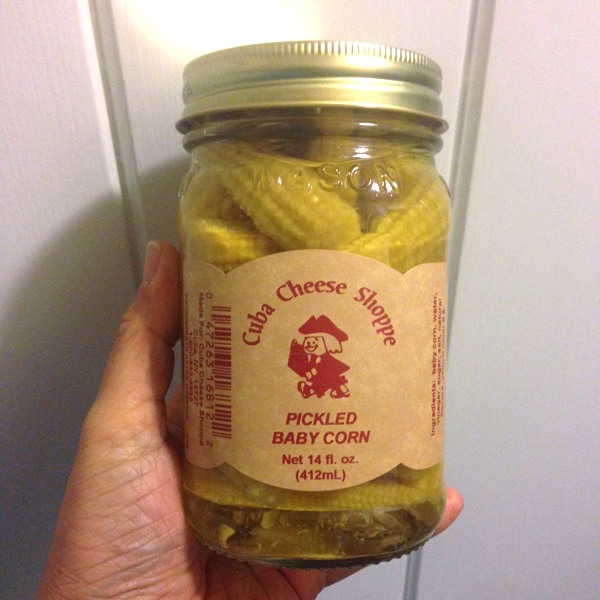 There was so much to choose from but I settled on the pickled baby corn.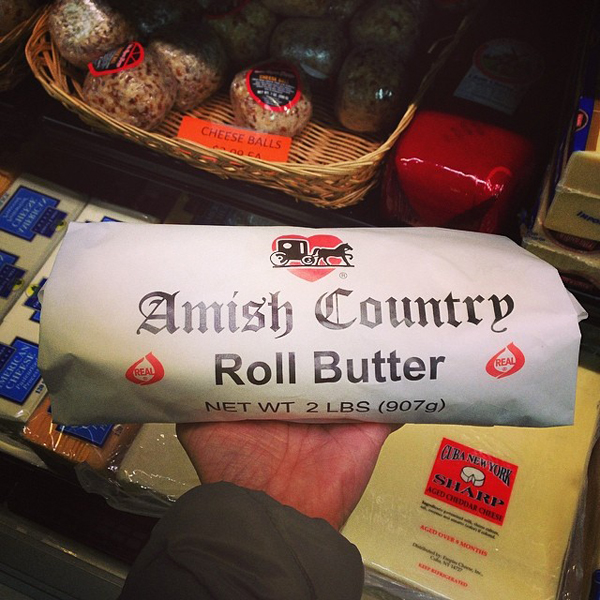 I almost passed out when I saw this 2 pound roll of butter! Aaron humored me and we bought one to take home! I just enjoy looking at it.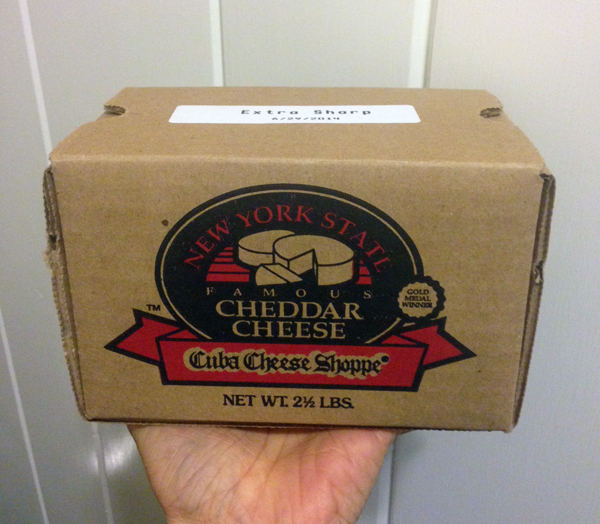 We also couldn't leave without our usual 2.5 pounds of extra sharp cheddar cheese, their specialty!