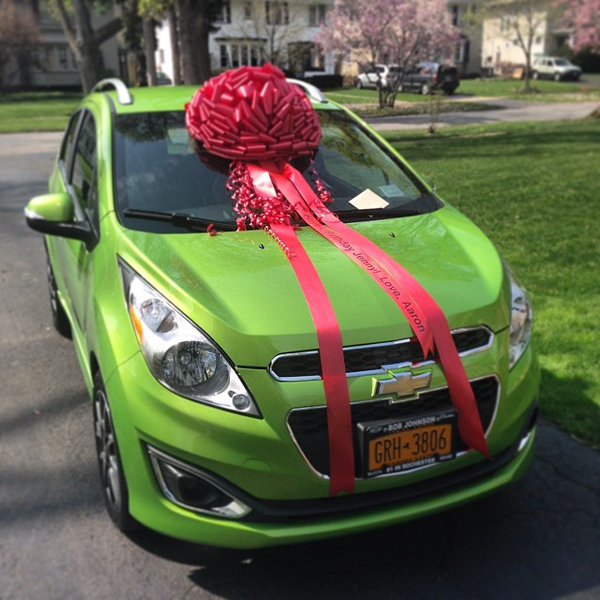 Aaron came home early from a business trip to travel to PA for my Grandmother's services. I thought he was out picking up dry cleaning but when I went out to the driveway I found this!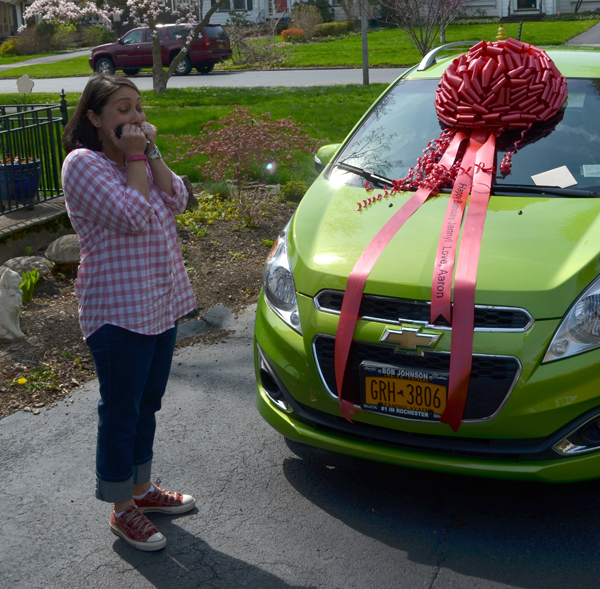 Get a car with a giant bow on it was on my bucket list. It might seem like this only happens in commercials... but it doesn't!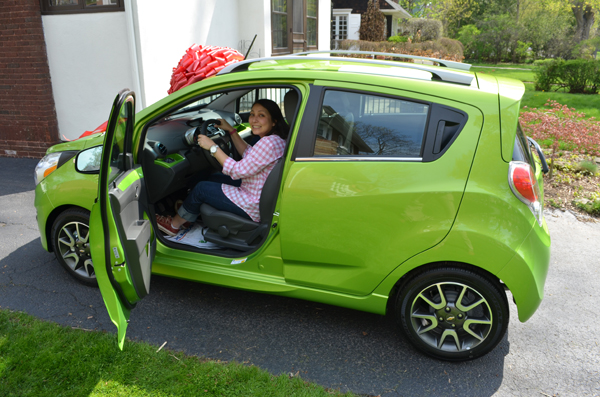 I love my new Chevy Spark! Sparky! Big thanks to Bob Johnson Cheverolet for helping Aaron get exactly the right color and all the features I could dream of! I'm so excited!