Here is what a day at the beach looks like for us.
Get up and eat a big breakfast.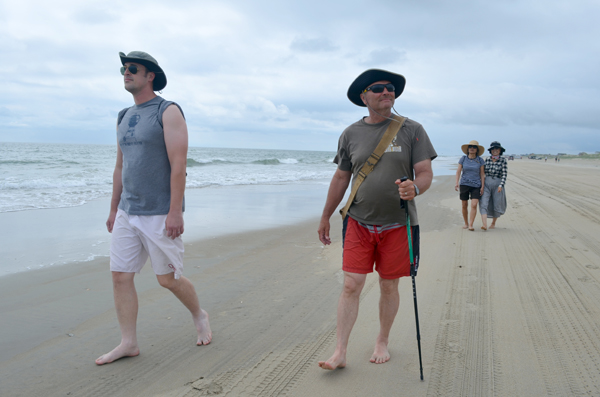 Go for a 2 mile walk on the beach.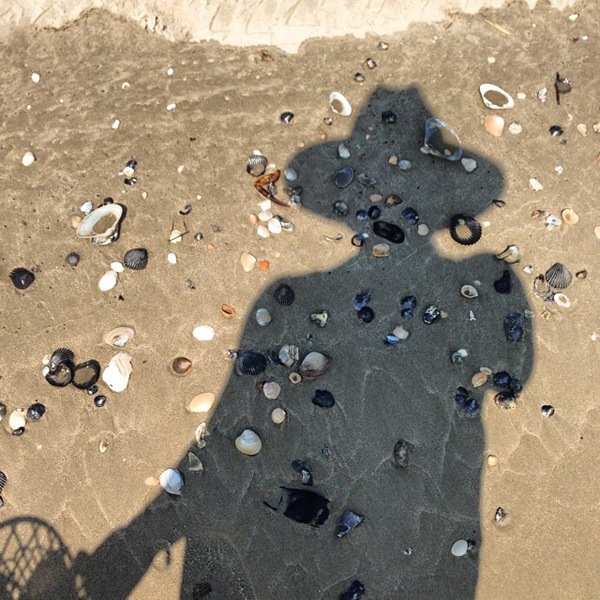 Picking up shells.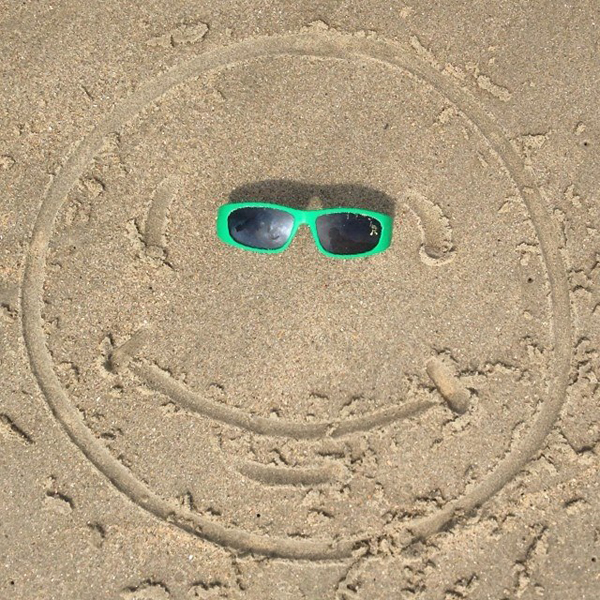 Finding lost items.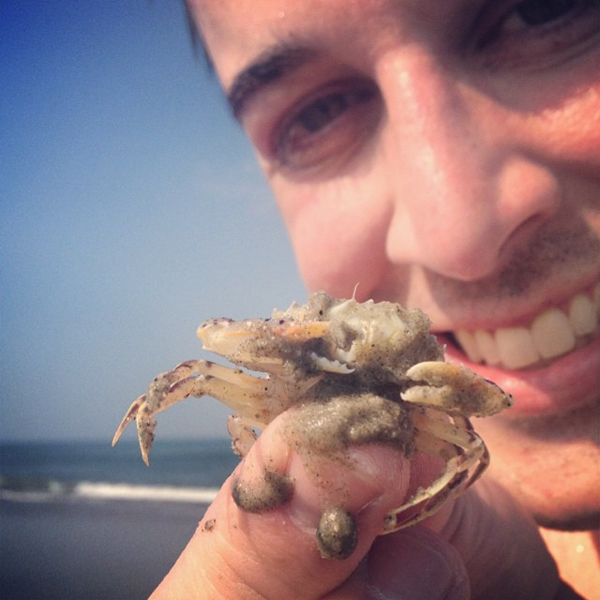 Critters.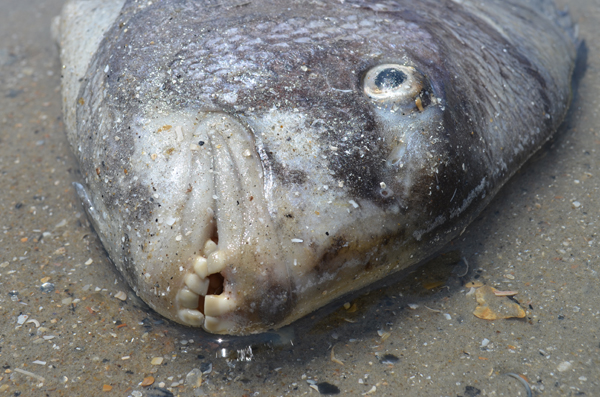 And gross stuff. Look at this fish with PEOPLE TEETH!
Have a salad lunch.
Take a nap.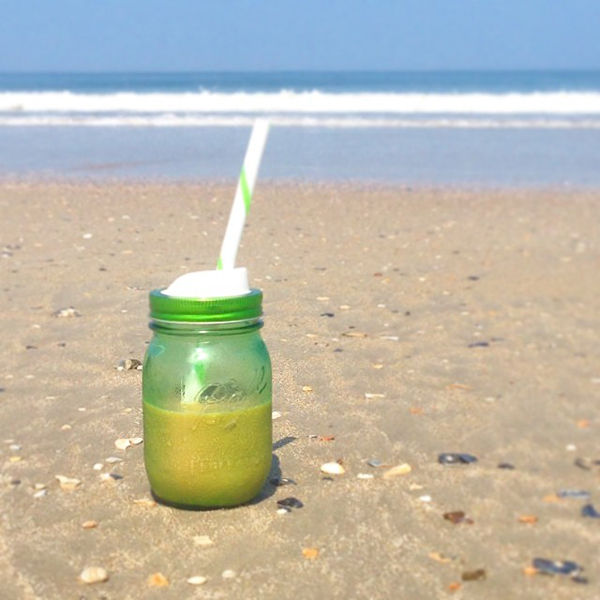 Back down to the beach with iced coffee.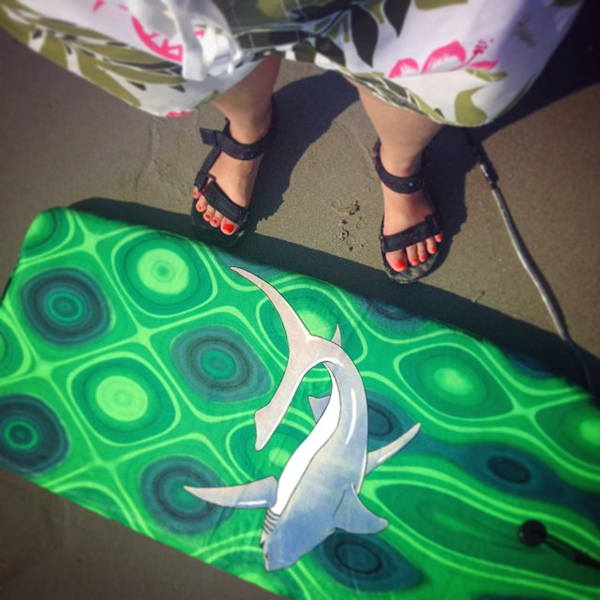 Boogie boarding.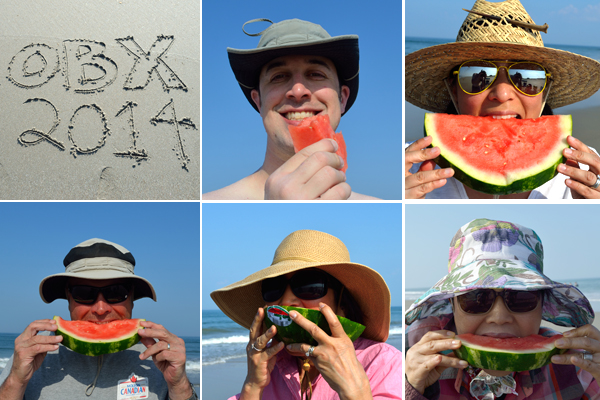 Eat some watermelon.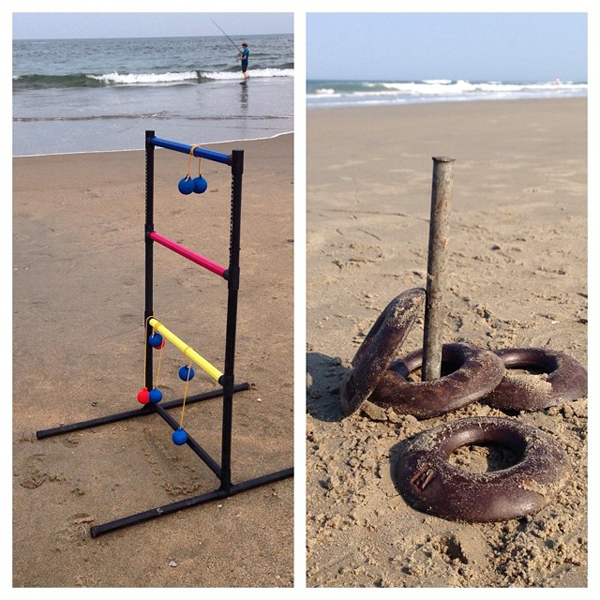 Beach games - ladder golf or quoits.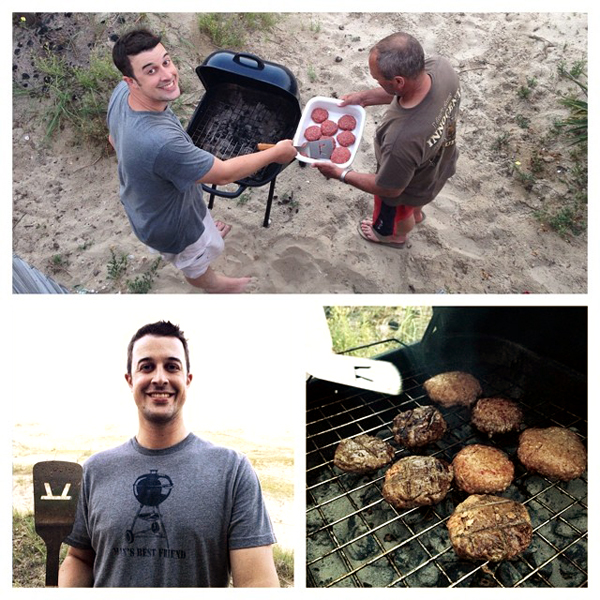 Grill up supper.
Cards or TV.
Bed.
Perfect.