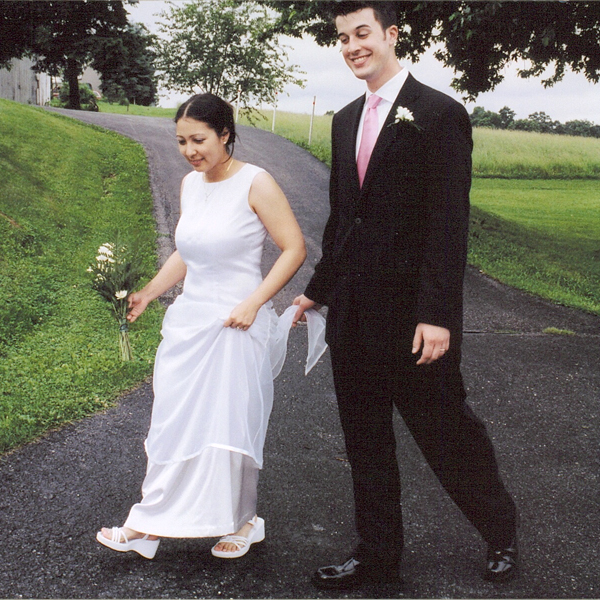 Today is Aaron and I's ten year wedding anniversary!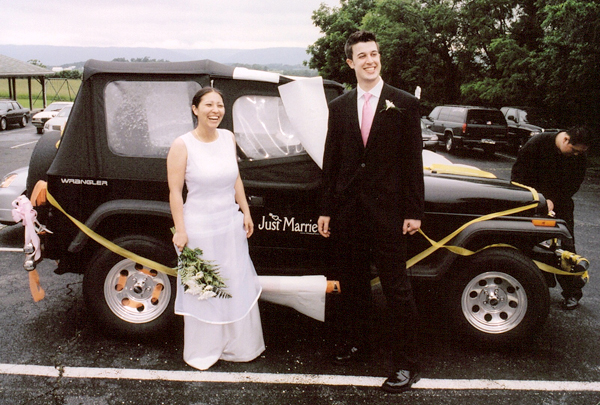 We have wonderful memories of the day spent with friends and family. Like when they decorated Aaron's jeep.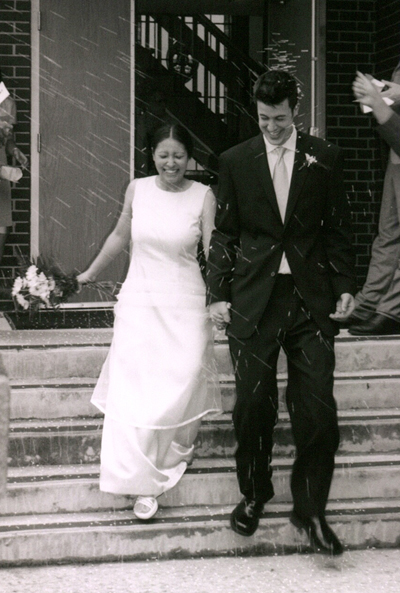 And pelted us with bird-safe, non-slip, rice-like substance.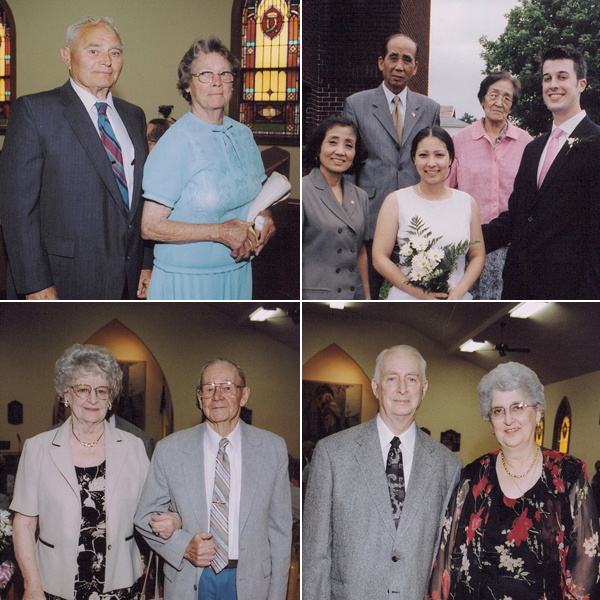 We were blessed to have all eight of our grandparents with us that day. Something I will always cherish.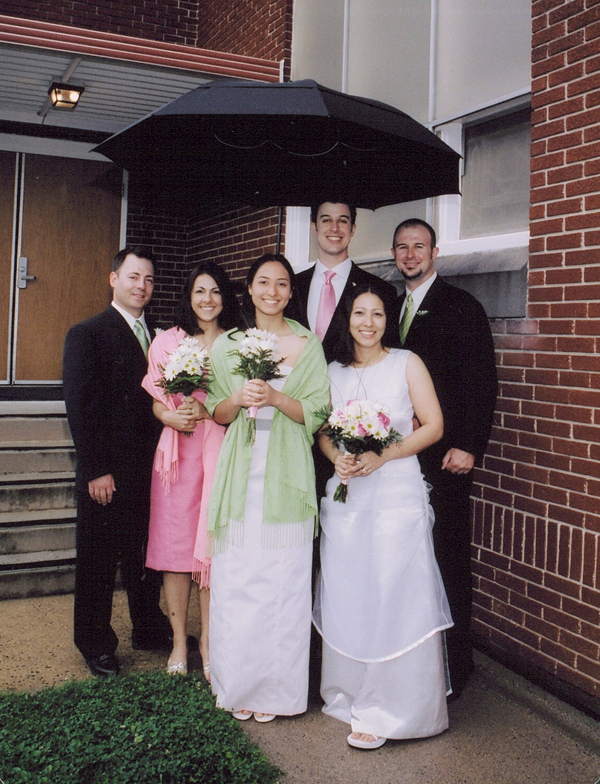 It rained on our wedding day but they say that is good luck. At least we got to take this cute photo with a giant umbrella.
I can't believe it has been ten years. It has been an amazing decade. I certainly love him ten times more than the day we got married. I'm looking forward to many more years to come with this guy. More pictures on Flickr.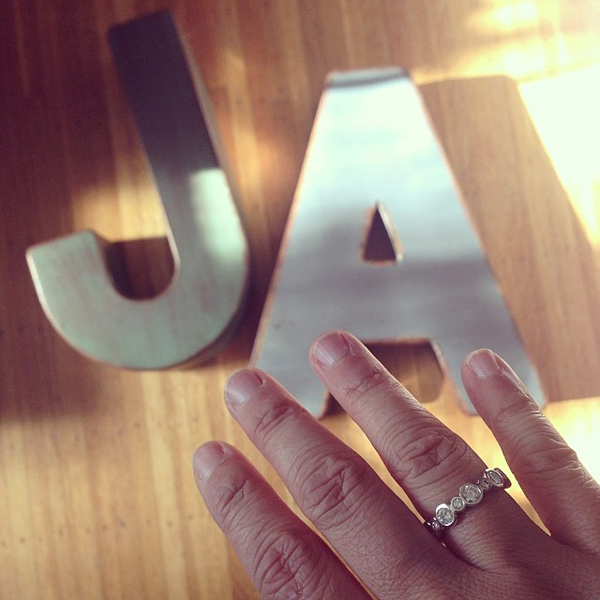 The ten year anniversary gift is tin... so Aaron got me these tin initials... oh and this gorgeous anniversary ring!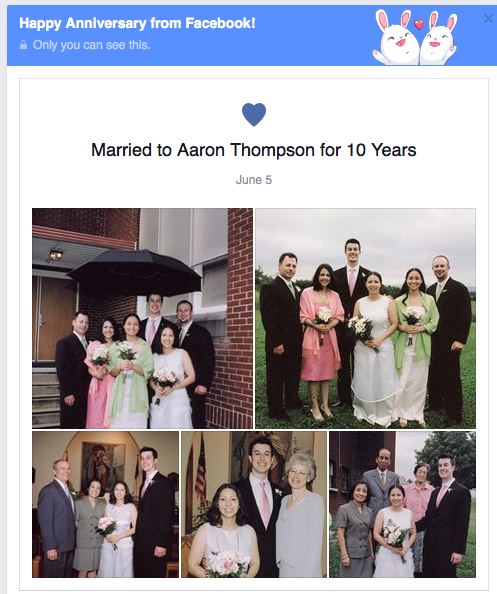 I liked the bunnies in the message Facebook posted congratulating us on our anniversary. They know me well.