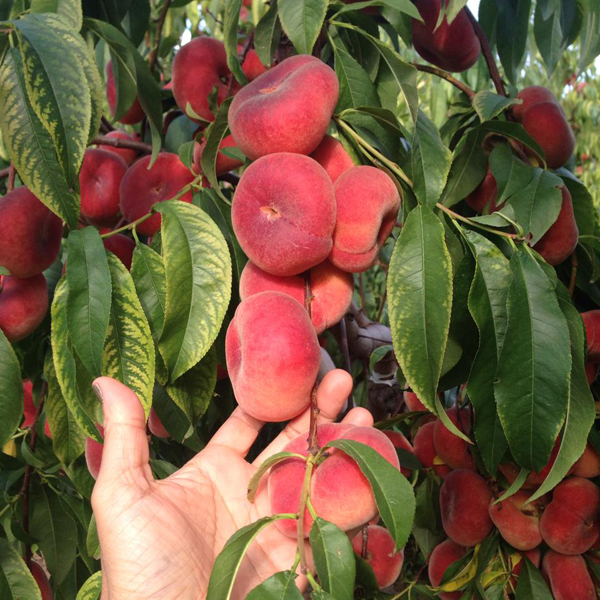 A friend of ours works at Hurd's Orchard and was telling us about a type of peach they grow that everyone goes crazy over. Not one to pass over a good tip, when I heard that their donut peaches were ready for picking we skee-daddled on out to get some.
I could not believe my eyes when I saw the donut peach trees. The limbs were so packed with peaches they hung down and touched the ground.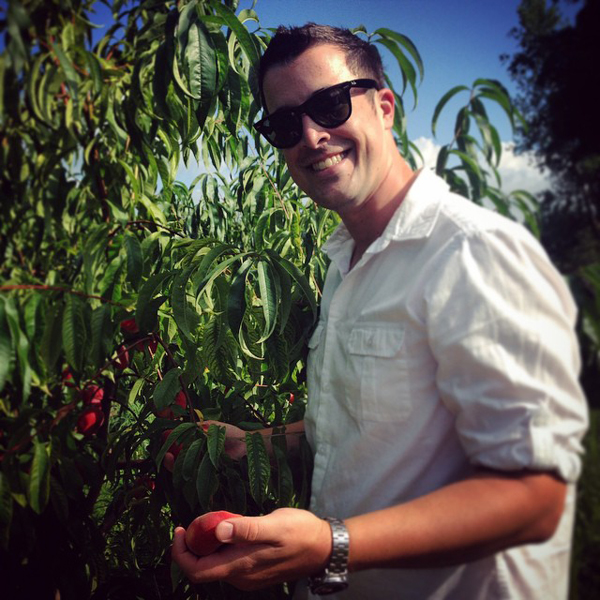 Donut peaches are also called Saturn peaches because of their flat shape. These peaches are a genetic mutation that come from China. The flesh can be white or yellow, melting or non-melting. What does melting mean? Melting peaches become soft when ripe and practically melt in your mouth. A non-melting peach stays firm and are typically used for canning.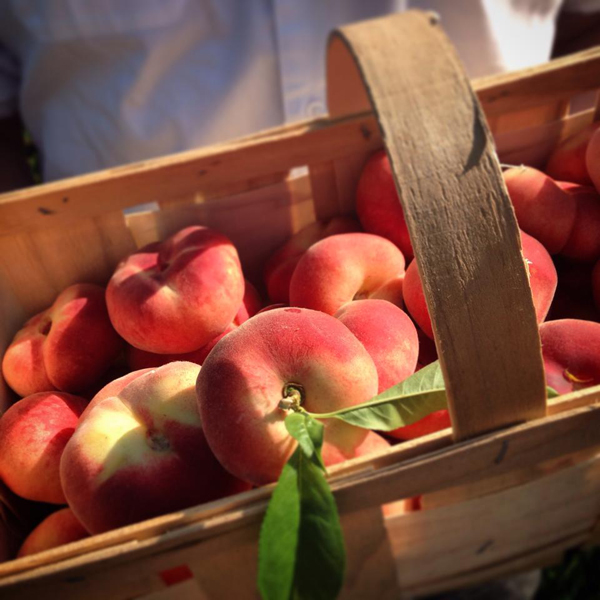 What really makes a donut peach stand out is the flavor. They are sweeter and have a touch of almond flavor. I sort of hum when I'm eating one. Instant fan.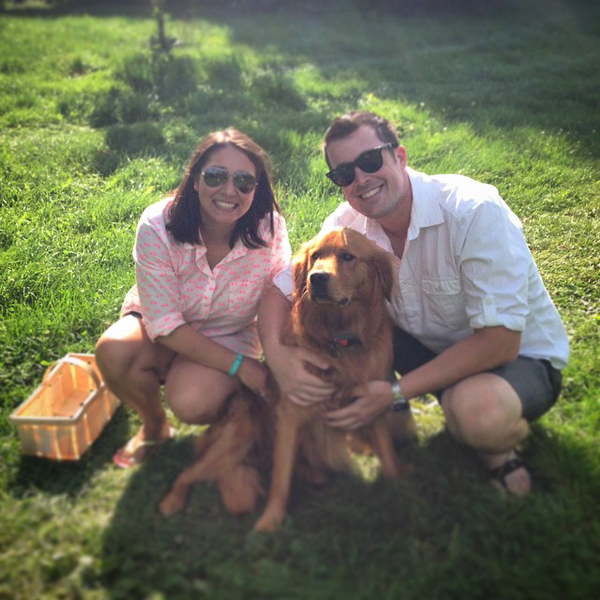 Gus the orchard dog hanging out at the donut peach trees was an added bonus.