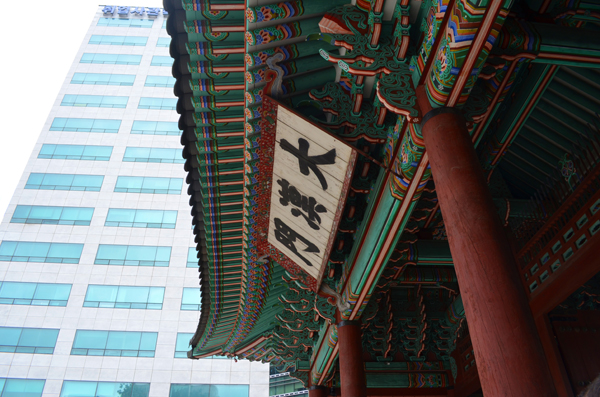 My dad has always said you can't throw a stone in Seoul without hitting a palace.
There are Five Grand Palaces. I planned on seeing all of them.
Deoksugung Palace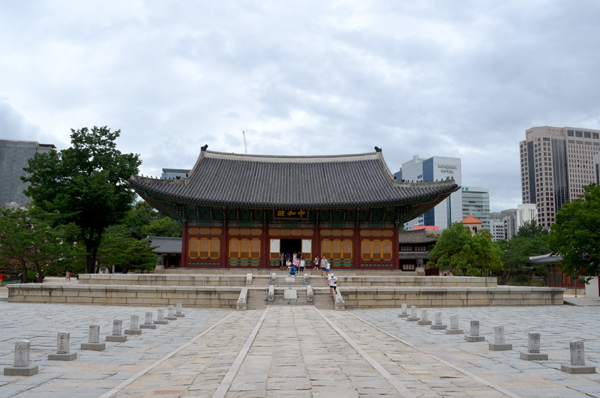 This was the first and quietest palace we visited. Funny thing is, it is located at a very busy corner of the city.
Korean royalty lived there until the turn of the 20th century.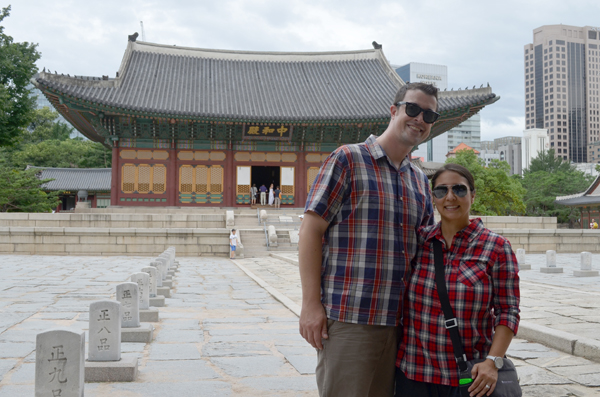 It was easier to get pictures without a lot of people in the background there.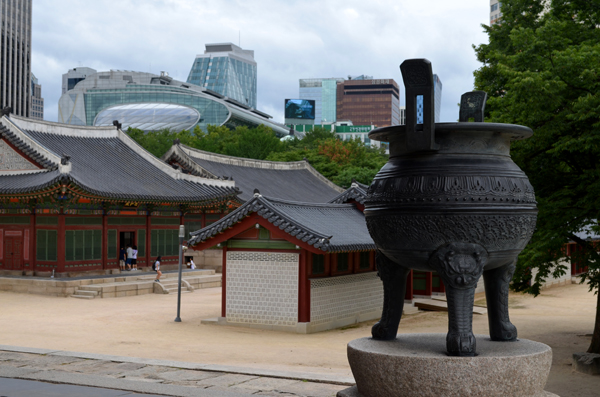 That is the Seoul City Hall in the background.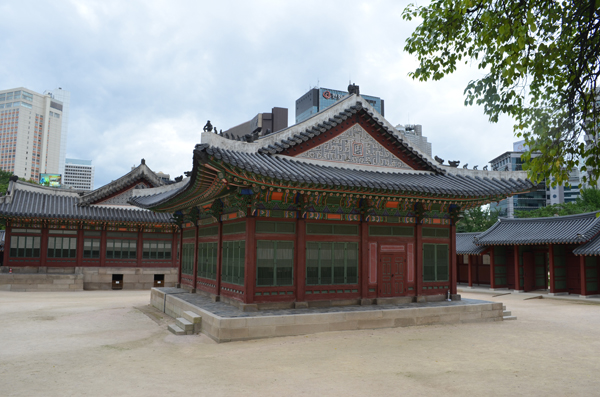 Changdeokgun Palace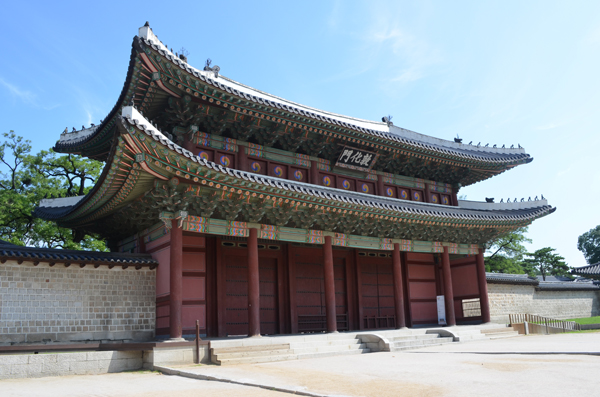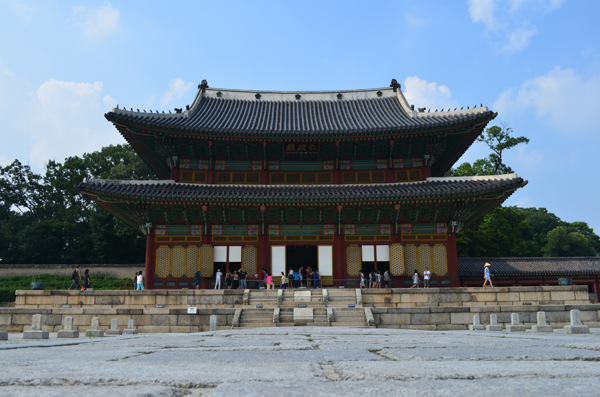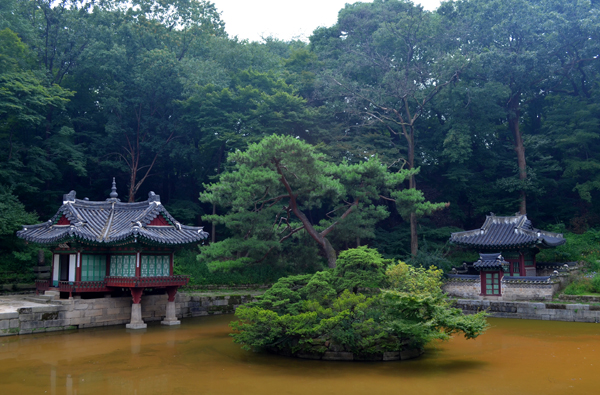 The best part of Changdeokgun is the Secret Garden. It's a 78 acre garden with ponds, trees, flowers and 28 pavillions.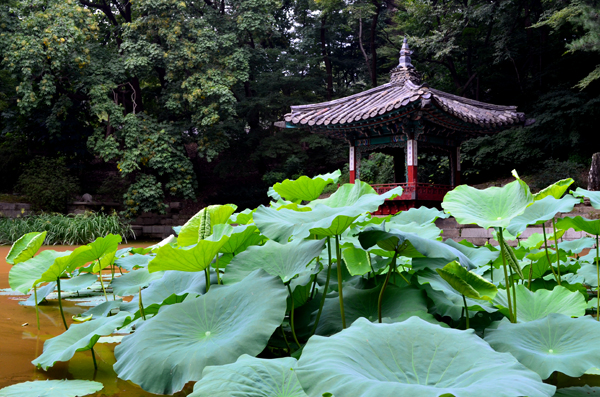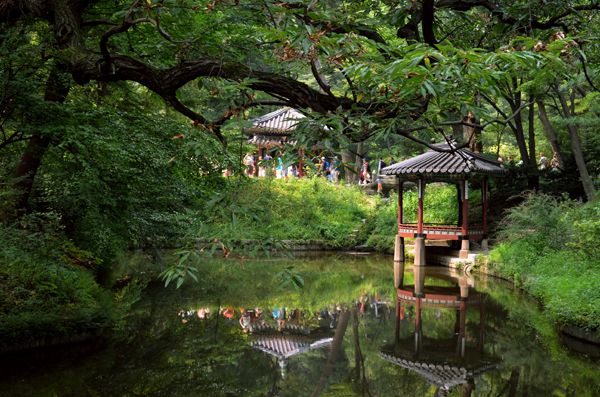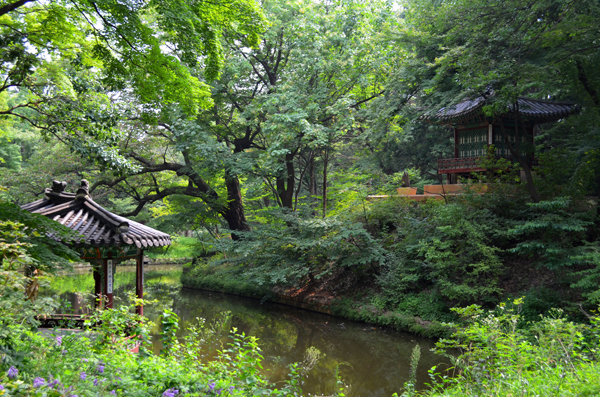 Changgyeong Palace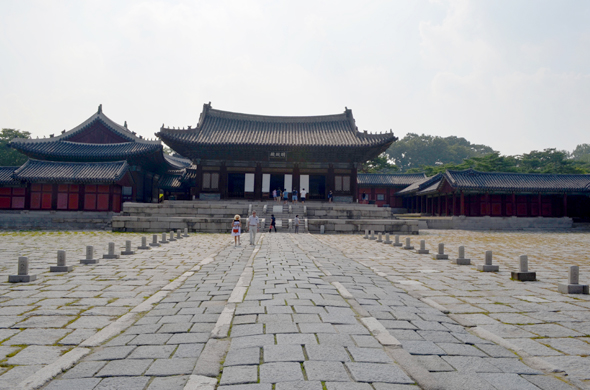 Another smaller quieter palace.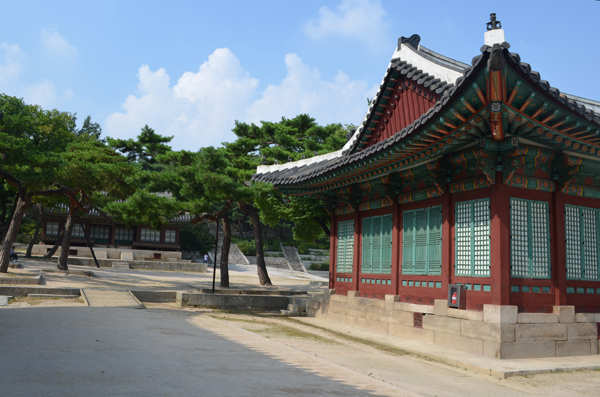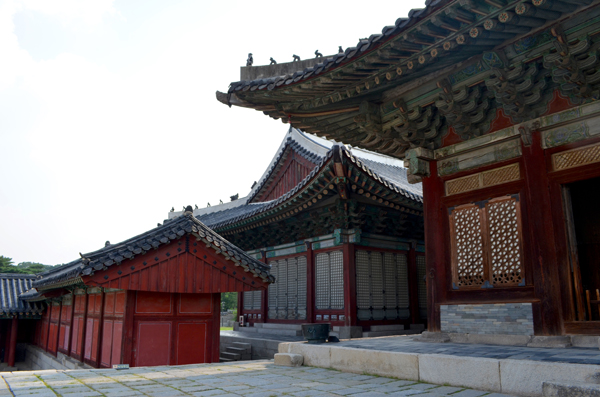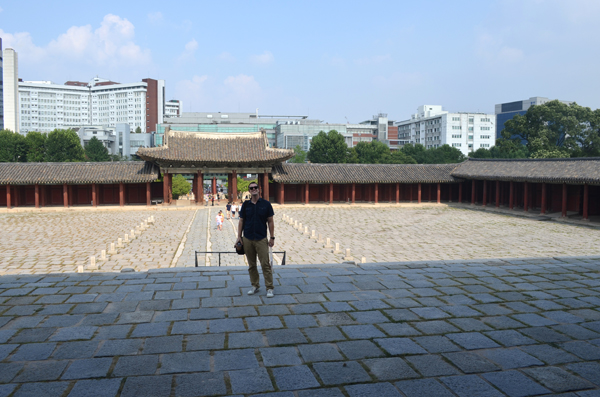 Gyeongbokgung Palace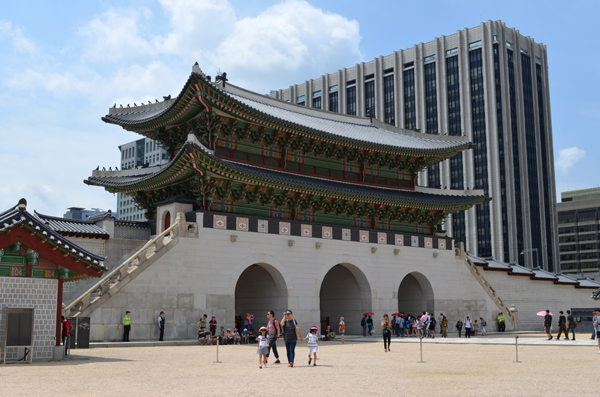 After a number of palaces you start to think "Oh look, another palace. How amazing. How old." But I did save the best for last. Gyeongbokgung is the main and largest palace in Seoul.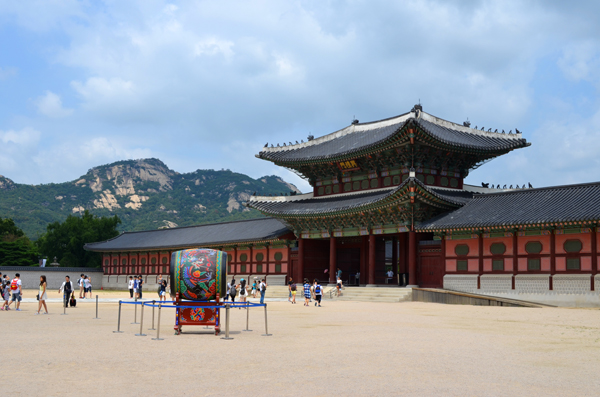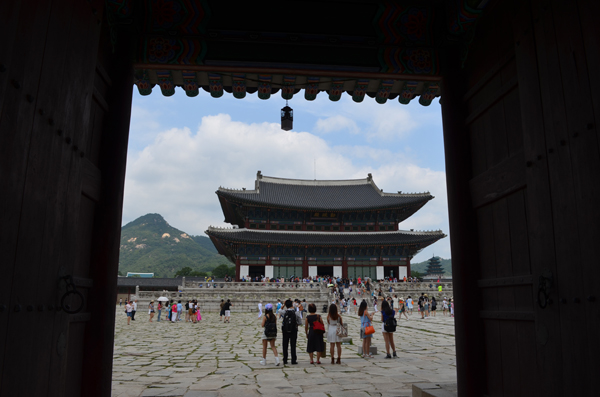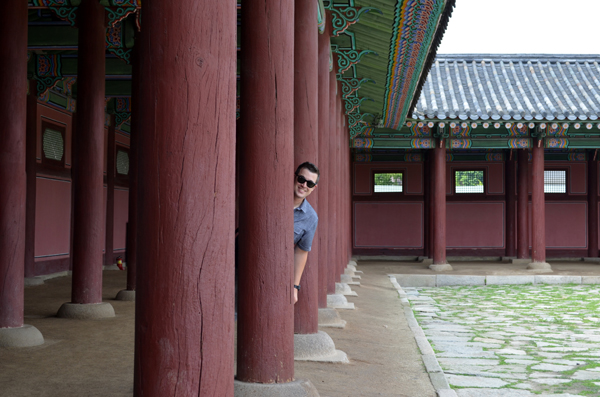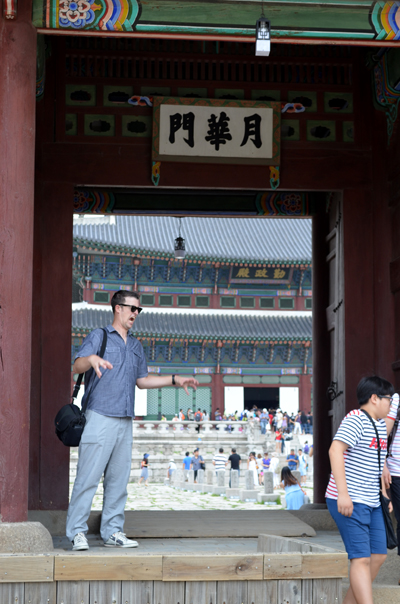 Beware of the tall hot cranky American.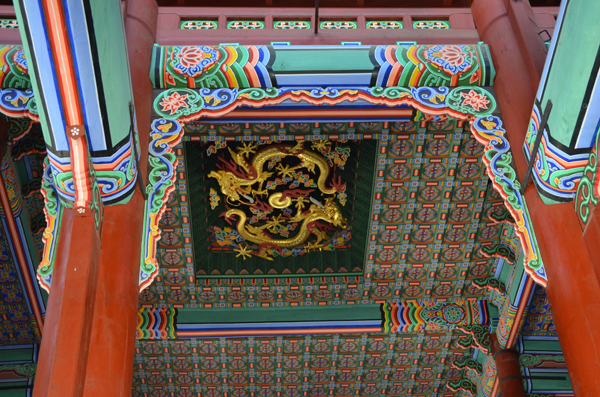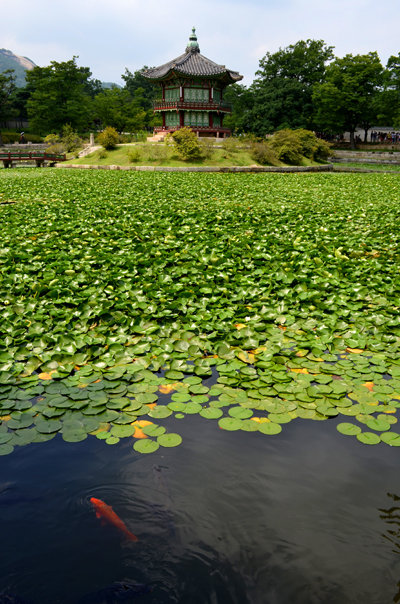 This was my favorite of all the buildings. The tour book said it was the King's library.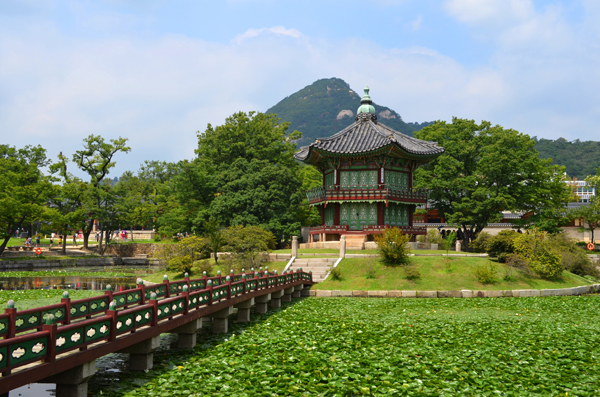 It's the cutest thing, sitting on it's own little island.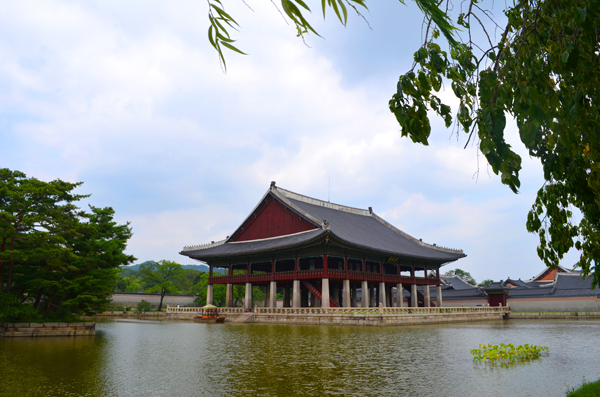 This was the Royal Banquet Hall.
So there was one more palace, Gyeonghuigung Palace, that we didn't get to. Well, you have to leave something for the next visit.