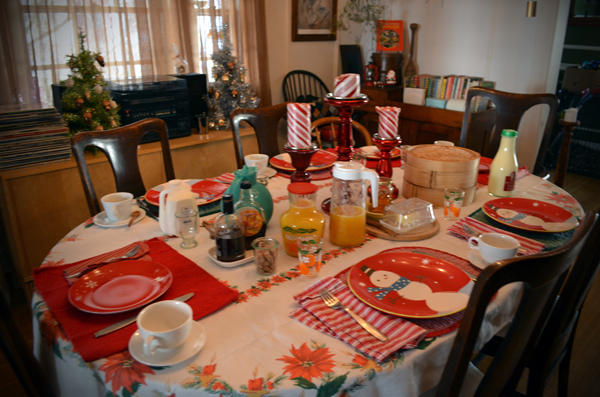 Today we had our traditional Christmas brunch and gift exchange with friend. I really like getting to use the dining room and setting a festive table.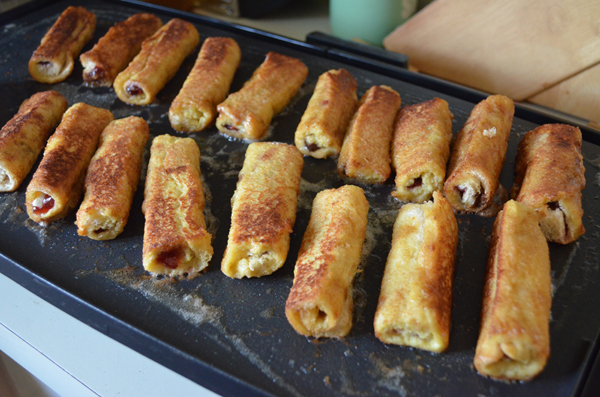 This year we made Fruity French Toast Roll-Ups. They are delicious and pretty easy.
1. Cut the crusts off slices of bread
2. Make the bread slices flat by rolling them with a rolling pin.
3. Fill them with tasty innards... we did some with strawberry preserves/cream cheese and some with raspberry preseves/nutella.
4. Roll them in a mixture of 2 beaten eggs and 4 tablespoons of milk.
5. Roll them in a mixture of sugar and cinnamon.
6. Grill them on a skriddle with melted butter.
You could serve them with maple syrup or whipped cream but I don't think they needed anything!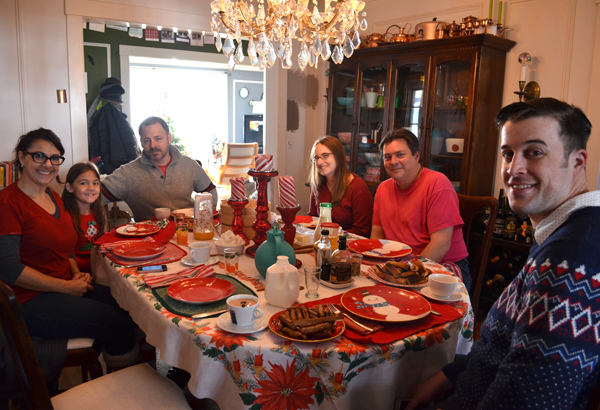 The crew ready to eat.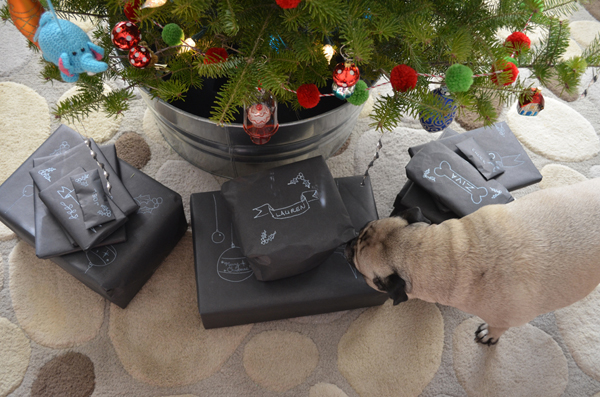 Hugo checking out the gifts. I went with a chalkboard theme this year.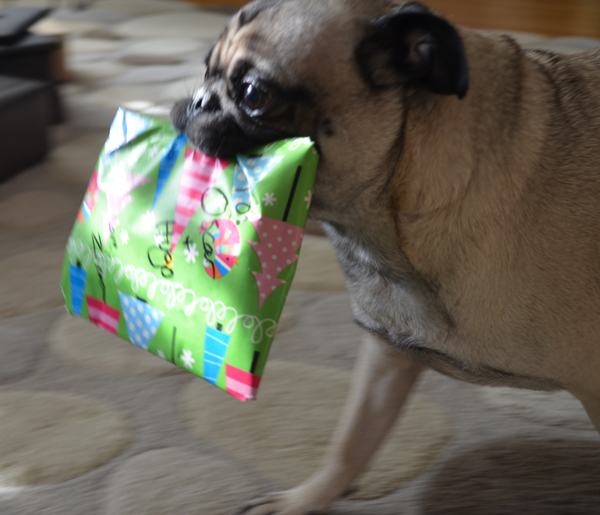 Hugo was cracking us up... walking around with his gift in his mouth.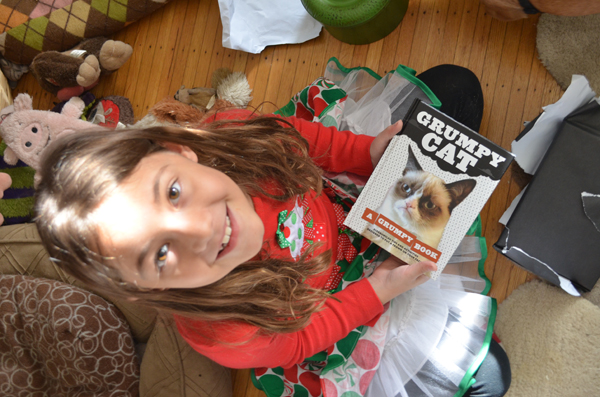 Lauren loves Grumpy Cat.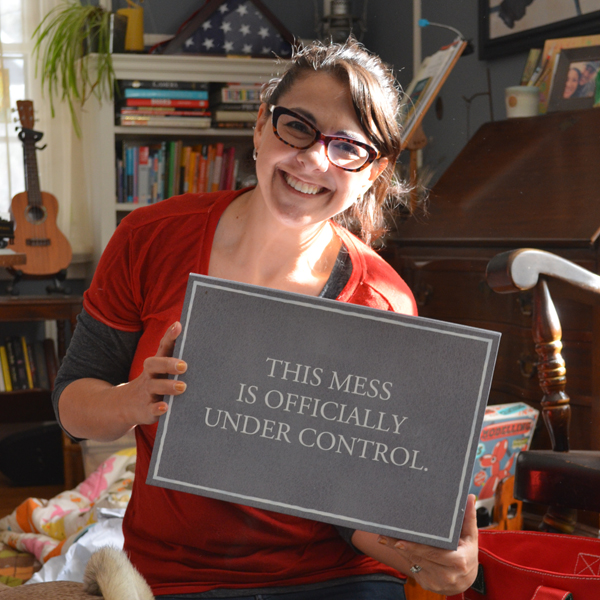 If only it were that easy.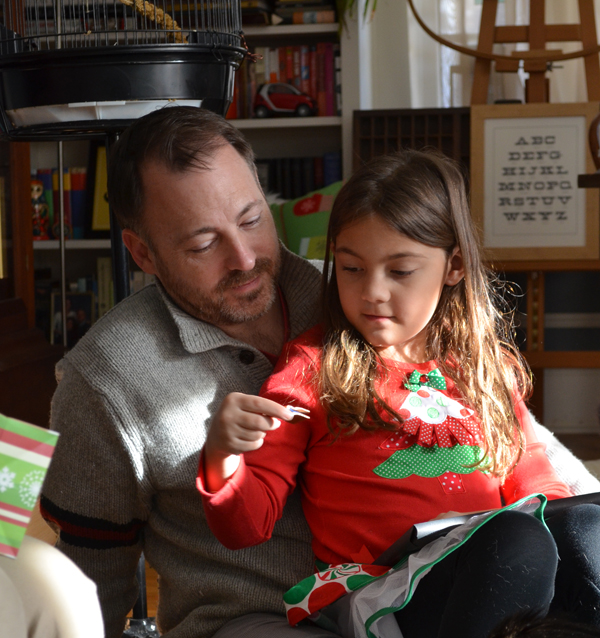 A quiet moment.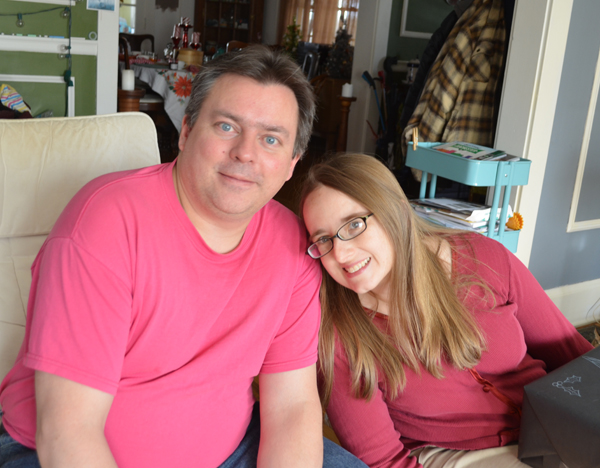 Aprille & Joel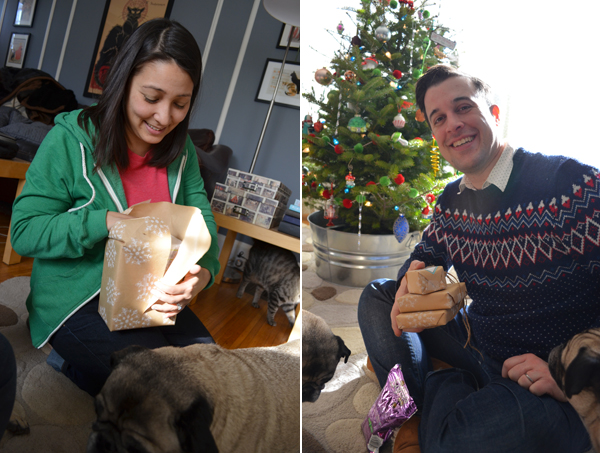 Opening our gifties with pug supervision.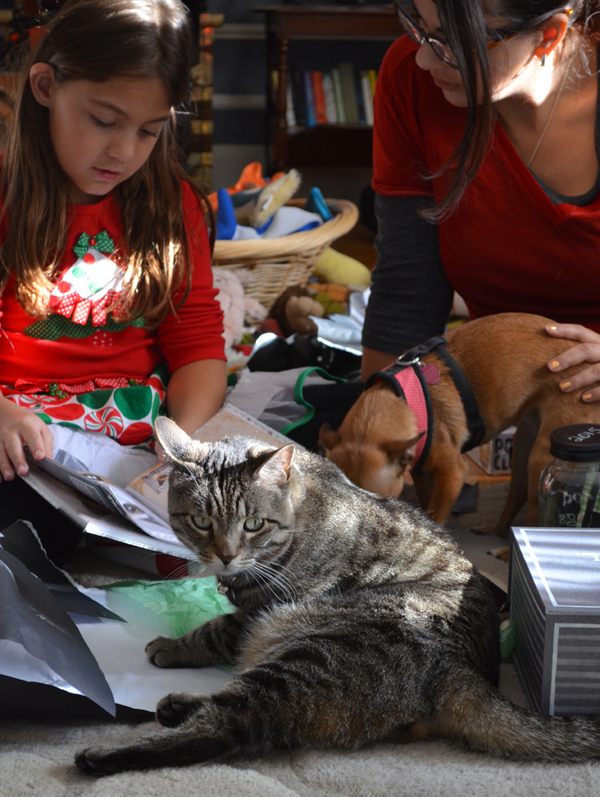 Stewie had the best time of all.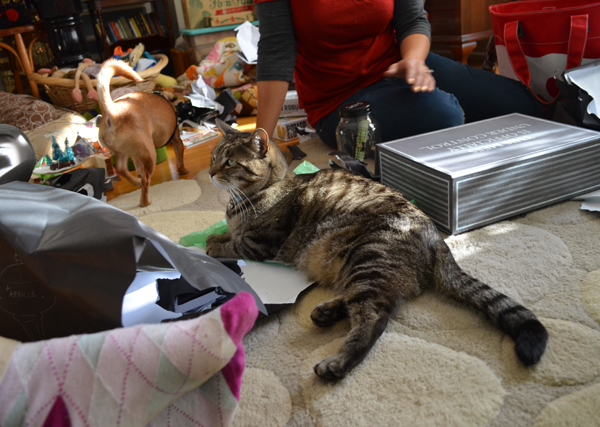 All the wrapping paper he could possibly wish for to lay on.