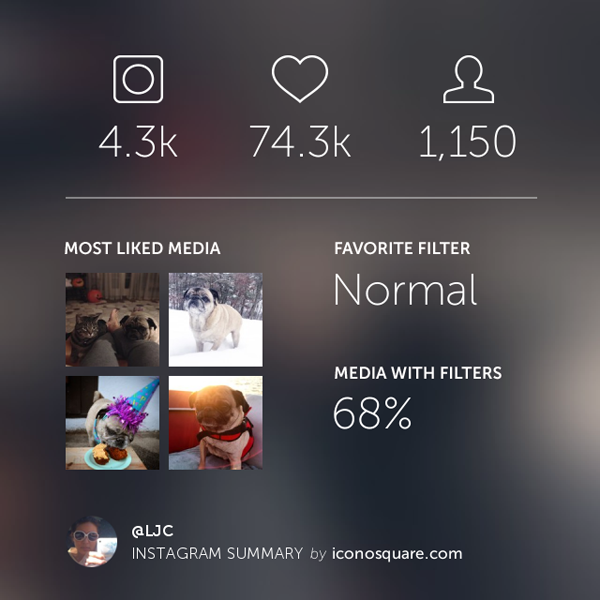 It's the last day of the year and it makes me feel retrospective. Instagram is a good record of my life the past year.
I guess I shouldn't be surprised that my five most popular Instagram photos are pug pictures.
I had to make my own flashback video.
My Facebook recap was pretty good too so I took screenshots of it so I could post it here too.