Here are a few more of the treats we had in our test tube advent calendar.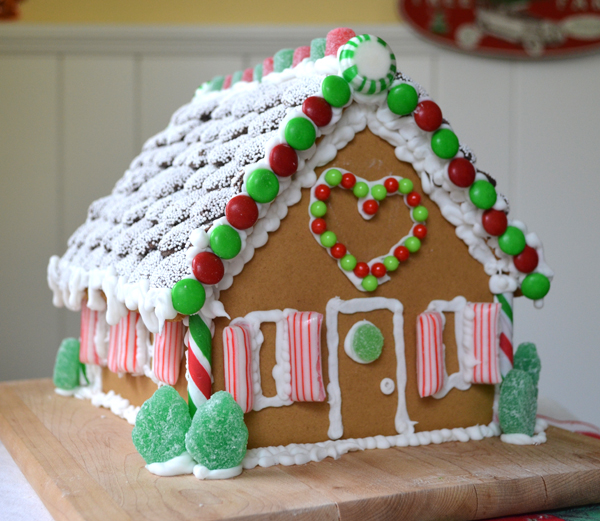 A gingerbread kit that we built together. I am ready to move into it!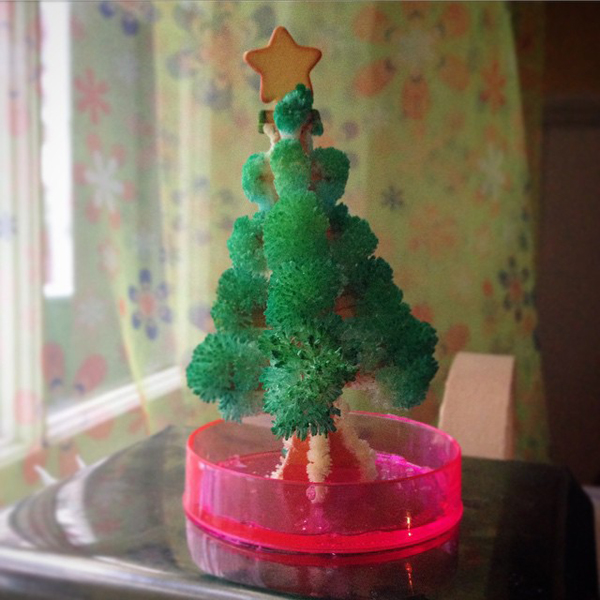 Little Christmas crystal growing kits... a Christmas tree....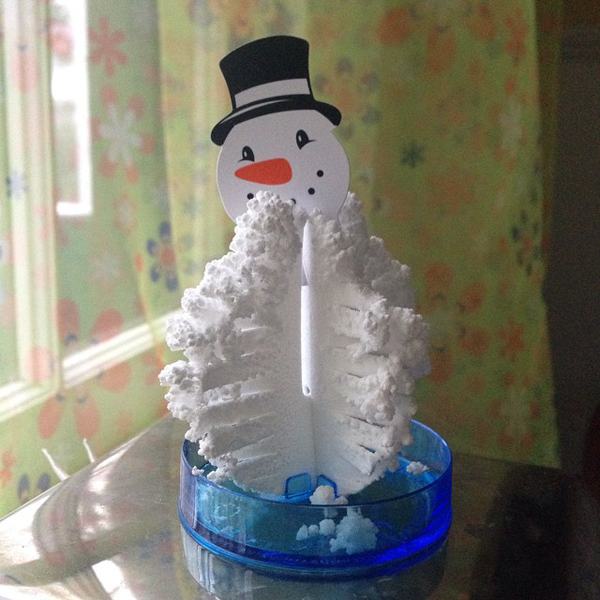 ... and a snowman.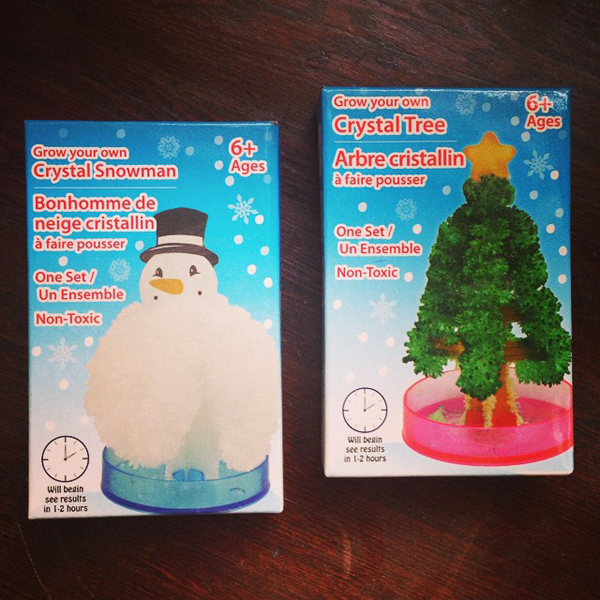 While the boxes said these were non-toxic the packets of goo outlines all sorts of terrible things that would happen if you got it on you. So cute. So toxic.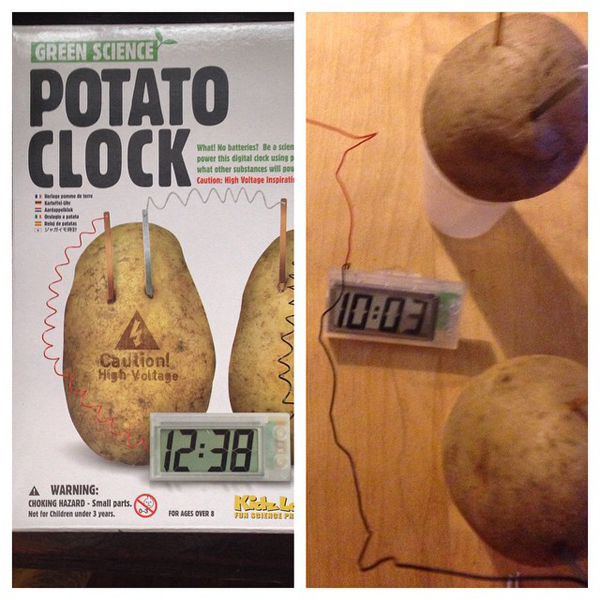 A potato clock! This is so cool. It's always a good time for potatoes! Aaron said he is going to make a special stand for this!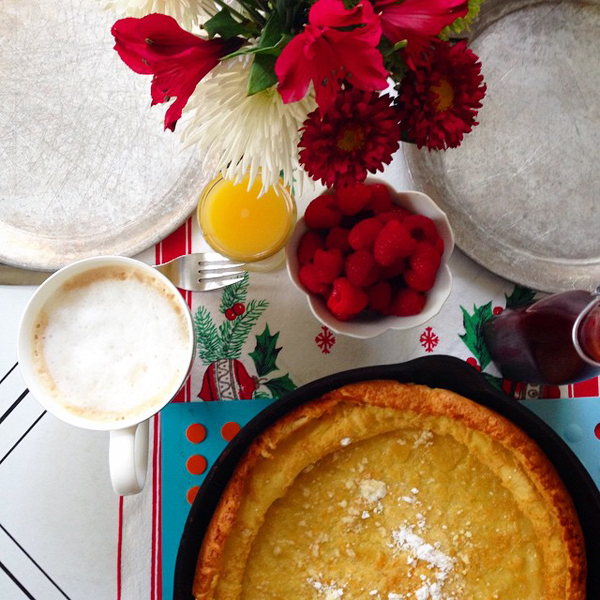 Dutch Baby breakfast. Looks festive with raspberries.