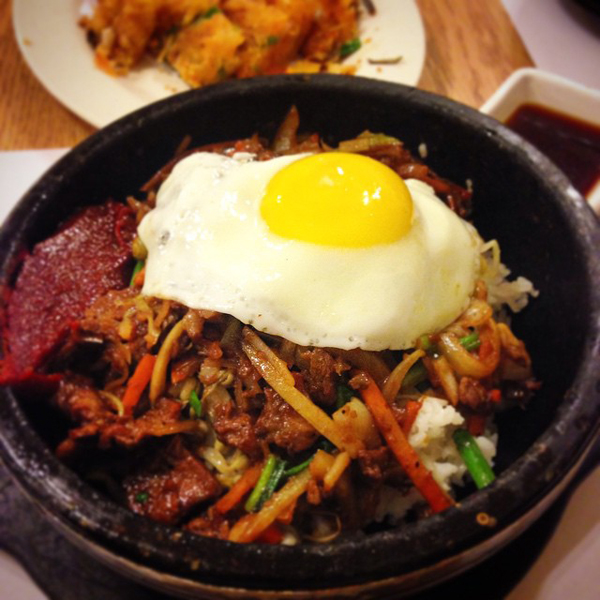 One of my 2015 to-dos is to cook more Korean dishes. I started with bibimbap. Since memories of eating the dish in Korea is a few months old, I've been doing some research by eating it at local Korean restaurants. This bibimbap was from Sodam Korean Restaurant. The dolsat was hot and sizzling, turning the rice on the bottom nice and crispy. The toppings were good but they has already mixed them ups somewhat. The doenjang tasty and spicy.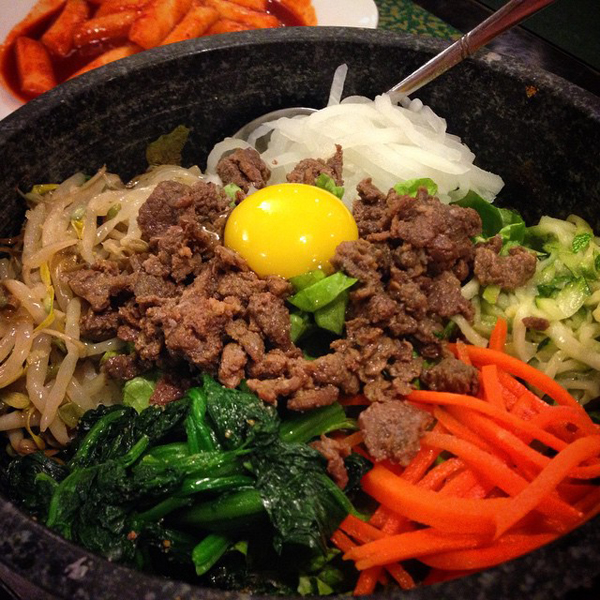 We also tried the bibimbap at Young's Korean Restaurant. I was a little nervous about the raw egg on top, but the dosot was so hot, when you mixed in the egg it cooked right away. The doenjang came in a ketchup squirt bottle for you to add yourself, but I didn't like it as much as Sodam. I like the banchan (side dishes) at Young's a lot so that always draws me back.
Research. It's tough work.