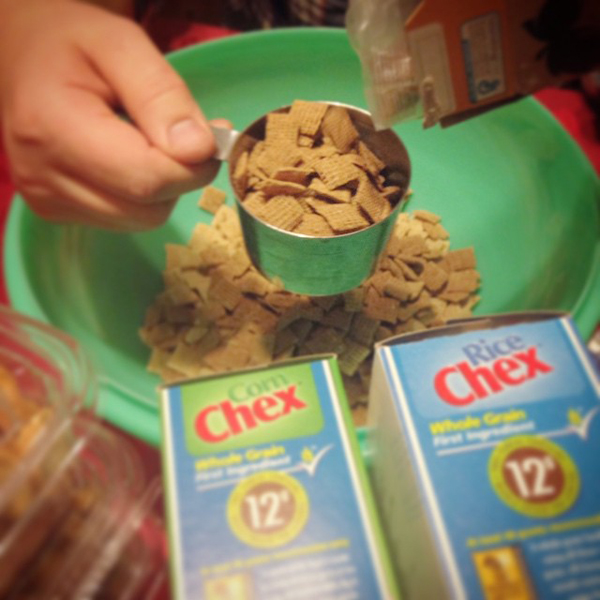 Every holiday we like to have a big batch of Chex mix to snack on, especially while we are playing cards. My Grandmother had always made it and this year I took it on.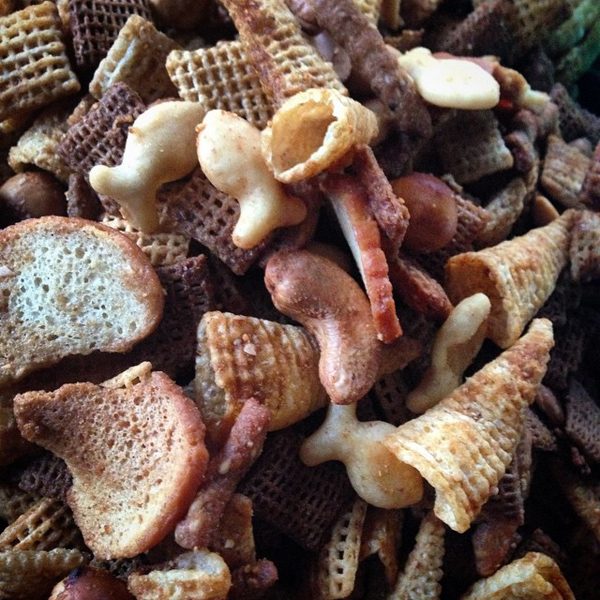 I added a few new additions... goldfish crackers and bugles. I tried round pretzel balls but those got thumbs down from the family. Beyond that I used the traditional Chex Mix recipe on the side of the Chex cereal box. Did you know the Chex Mix recipe first showed up on boxes in 1952?!
I learned one thing thorugh trial and error however. Don't cut corners and use the microwave to save time. It is way better if you bake the mix in the oven at 300 degrees for one hour. It makes all the difference.