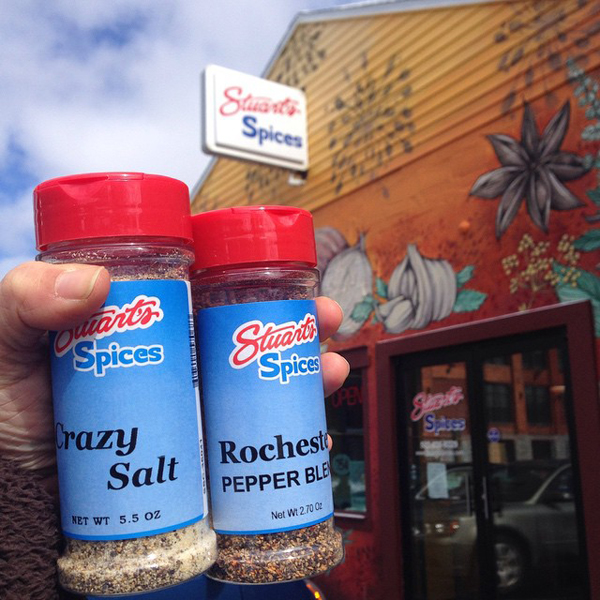 I love Janes Crazy Mixed-up Salt but Wegmans was out of it so we decided to stop in at the local Stuart's Spices in South Wedge. Several friends had recommended it but we had never been before.
Stuart's Spices has been in business since 1992 and carries over 200 spices and seasonings most of which are ground and mixed on site.
They were very helpful and had us sampling lots of spices but I was set of getting some Crazy Salt and the Rochester Pepper Blend.