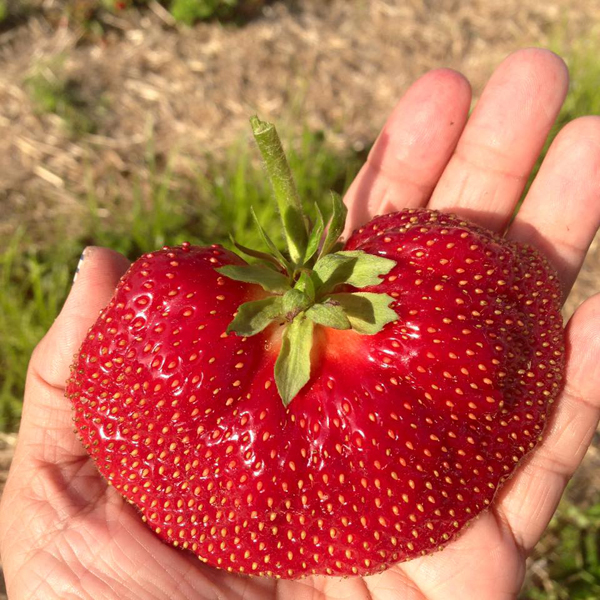 After signing up for the local strawberry U-Pick email alert and calling the strawberry hotline on a daily basis, I found out that they started strawberry picking... on the day before we were leaving for vacation.
I thought to myself... welp... that's it. There won't be any strawberries left by the time we get back home. The day after we returned from the beach, I checked... and they were still picking! We hustled out to the field right away.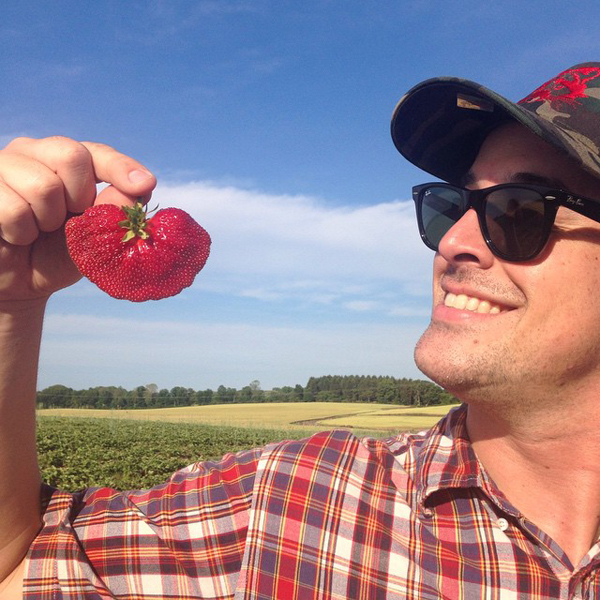 Look at the size of this strawberry!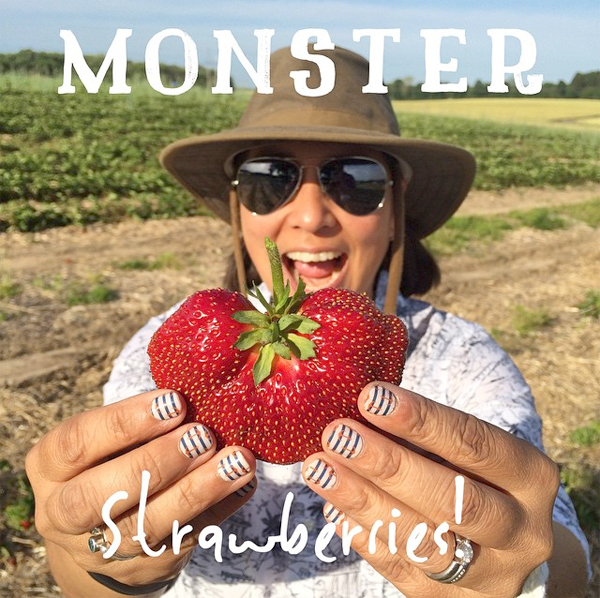 It was a MONSTER strawberry. I almost hesitate to eat it because I wonder what made it so huge?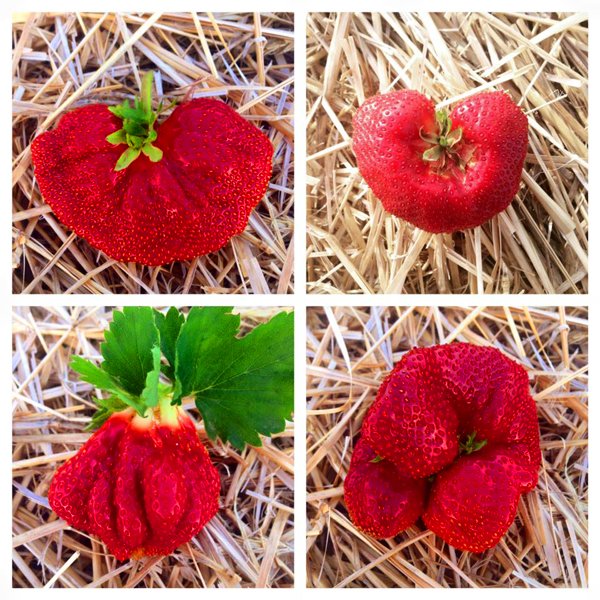 We can't help but pick the strange and weird strawberries.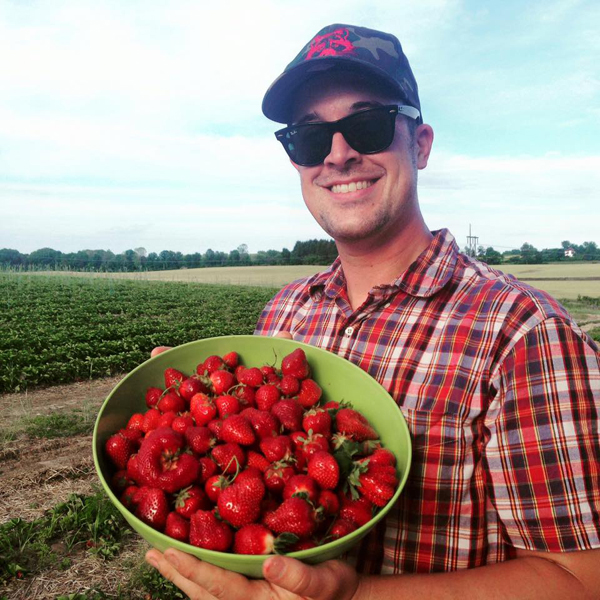 We didn't pick as huge an amount as we usually do, just enough for some snacking, a pie and some freezing.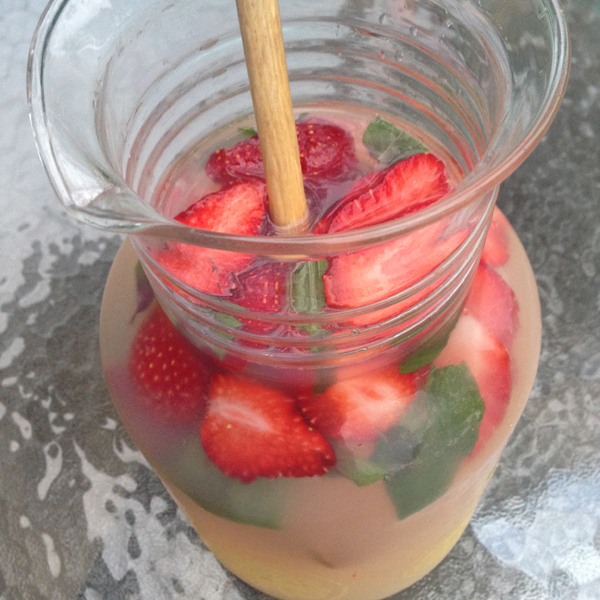 Oh, and a batch of strawberry basil lemonade.