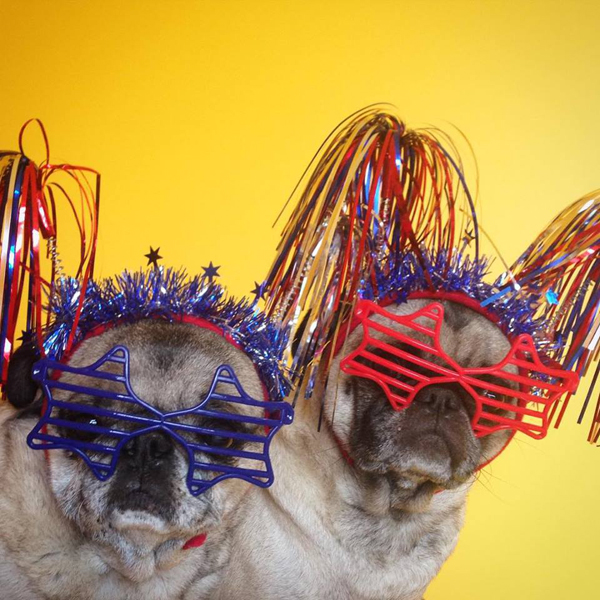 The pugs saw it coming and posed like champs for some Fourth of July pics.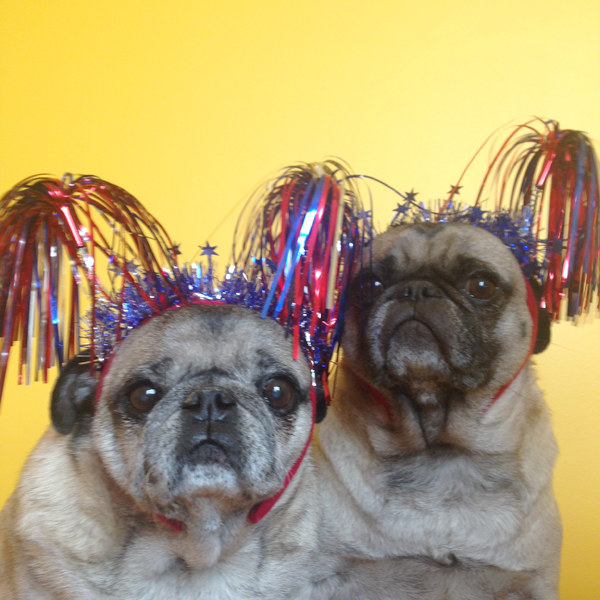 Do we get our treats now?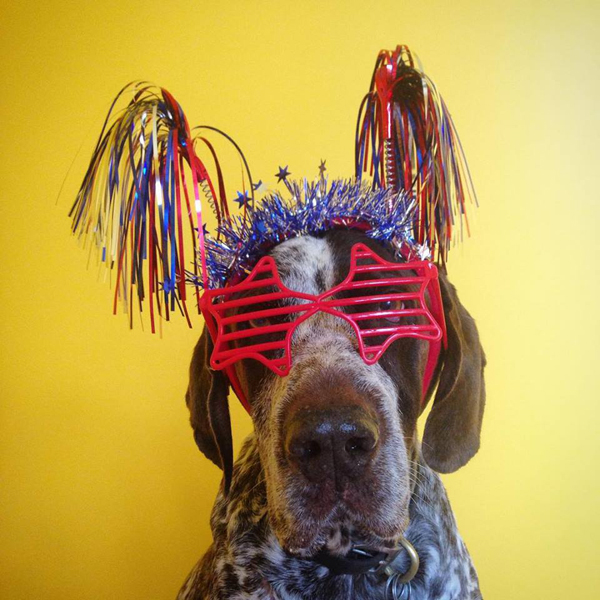 Wally thinks he is cooler than the pugs.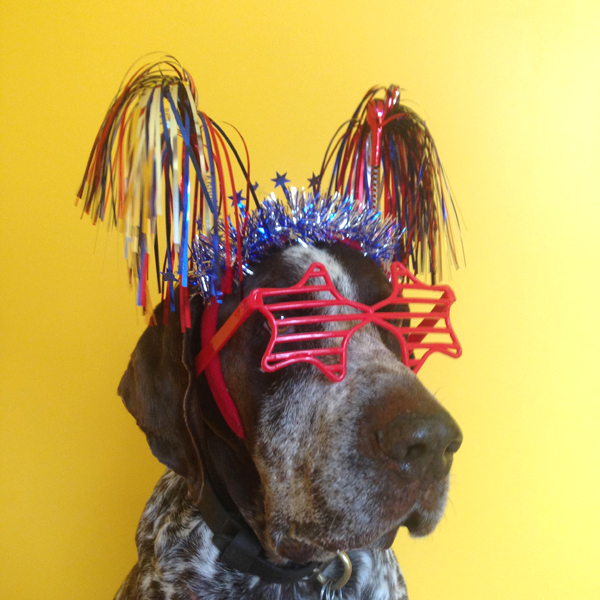 I make this look good.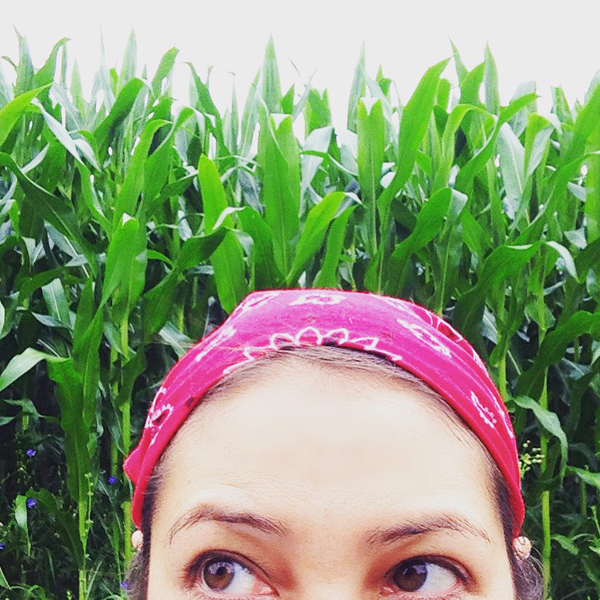 Ever hear the saying "Knee high by the Fourth of July"? The corn in PA is taller than me. From what I have read that is a good thing these days.