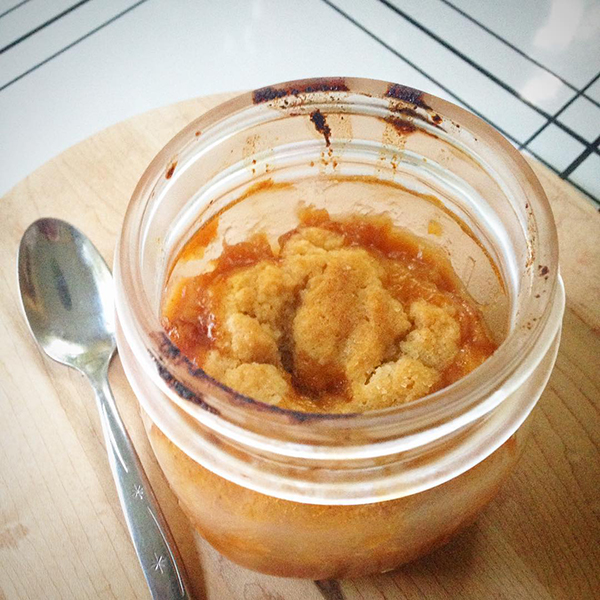 Remember those lovely Chambersburg Peaches I mentioned before? We made a batch of freezer jam with those. It was late at night too - #latenightcanning I know it is not really "canning" but it sounds better in a hashtag.
There were still quite a few peaches left. We were eating them on our cereal at breakfast but I could see they were on the brink of going bad. A peach will go bad if you look at it funny. Luckily a friend tweeted me this link "50 Foods You Can Put in a Jar". For someone that loves jars as much as I do, it's surprising how little I cook in them. The idea of peach cobbler in a jar sure sounded good though. I used a random peach cobbler recipe from a cookbook. Since it was going to be baked in a jar - I figured it would be cute and tasty no matter what.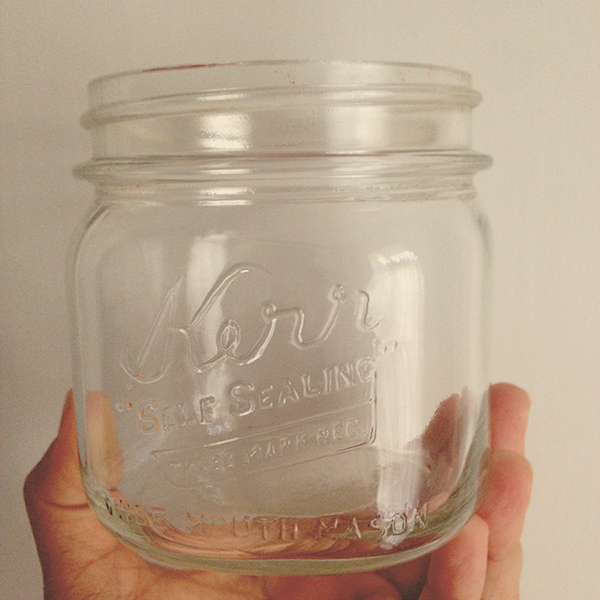 Can I talk a little bit about the actual jar? My grandma was a dedicated canner, and I inherited her canning jars. There were some unique ones amongst the bunch. Jars I don't see available these days, like this Kerr Vintage Self Sealing Wide Mouth Short Pint. These squatty jars were perfect for my first foray into jar baking. Stay tuned for more. What is the next fruit in season?