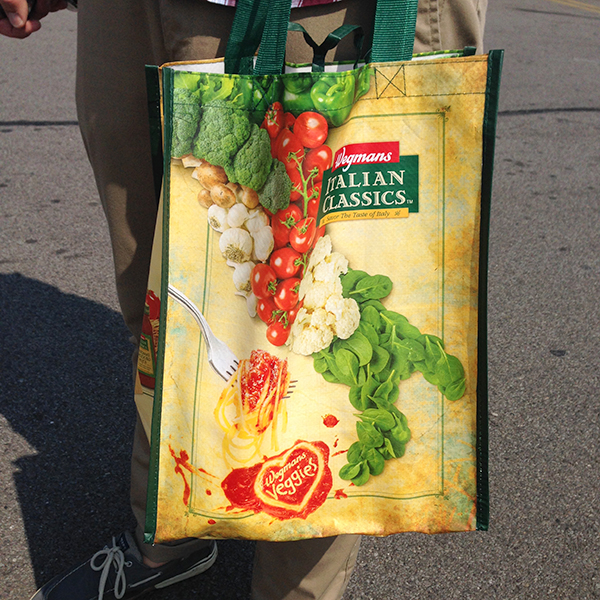 I swear if I miss going to Wegmans for a couple days, when I do get there, I find all new products. I haven't done one of these posts in awhile but there were so many interesting new things I had to share. I made Aaron leave our reusable bags in the car when I saw they had a new design to offer - Italian Classics. I like how the map of Italy is outlined with veggies. I can't tell you why I am so dedicated to chronicling every reusable bag design that Wegmans comes out with.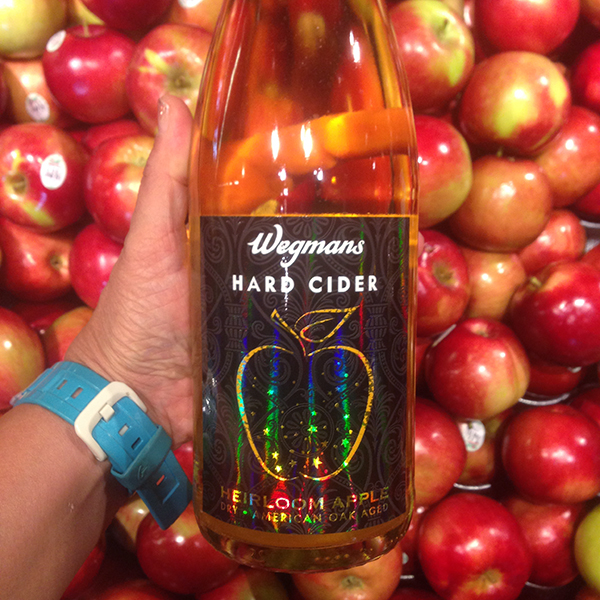 First thing I saw when I entered the East Ave store was this Wegmans brand hard cider nestled amongst bins of apples. I am not much of a drinker but I can handle a couple sips of cider. Look at the holographic label! HOLOGRAPHIC!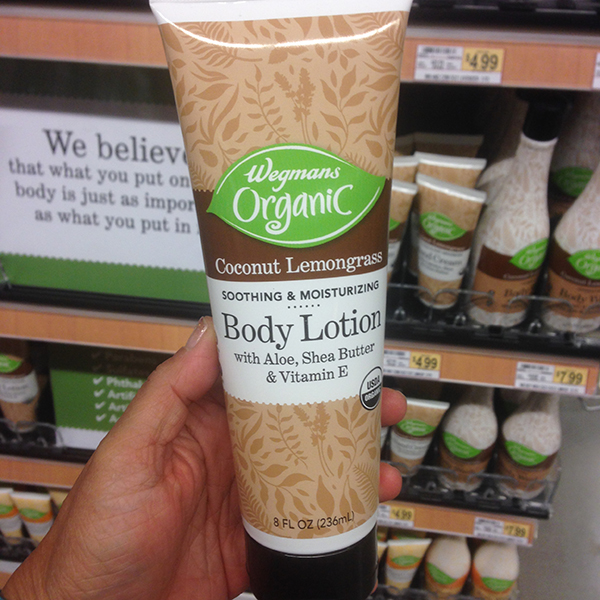 I ground to a halt by the cash registers when I saw the huge dipslay of new Wegmans Organic body washes and lotions. I picked up a tube of hand cream with the yummy coconut lemongrass scent.
Then I had to get out of the store before I bought anything else I didn't need!