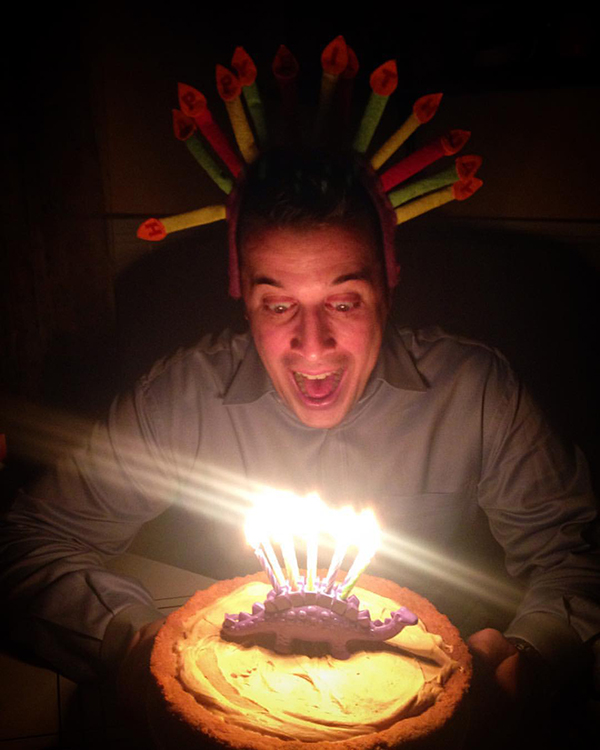 I just love birthdays and I always work to make them as special as possible for people. When I was planning Aaron's birthday, I worked out his birthday week gifts and a special dinner out. Picked up the cards and a balloon. But what to do for a cake? Then it hit me. He LOVES peanut butter pie. But it is the one thing I have not made for him. I've never made a peanut butter pie. The day had come. It was going outside the usual birthday cake but I didn't think he would mind.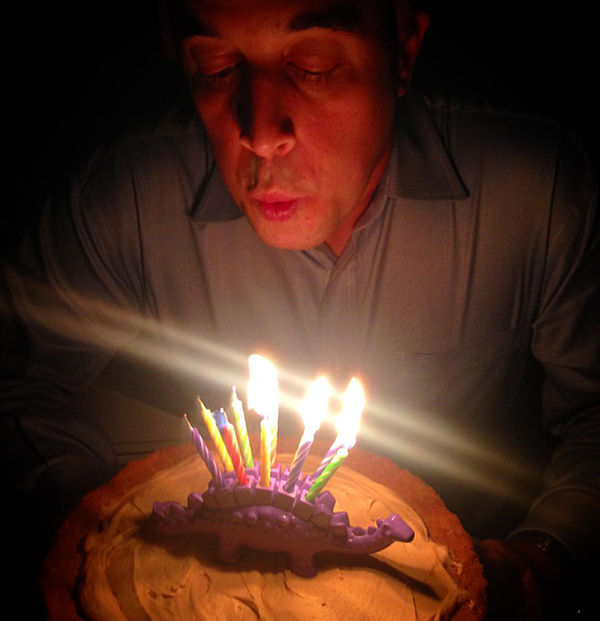 I don't think I've seen him so delighted before. And it wasn't the dinosaur candle holder.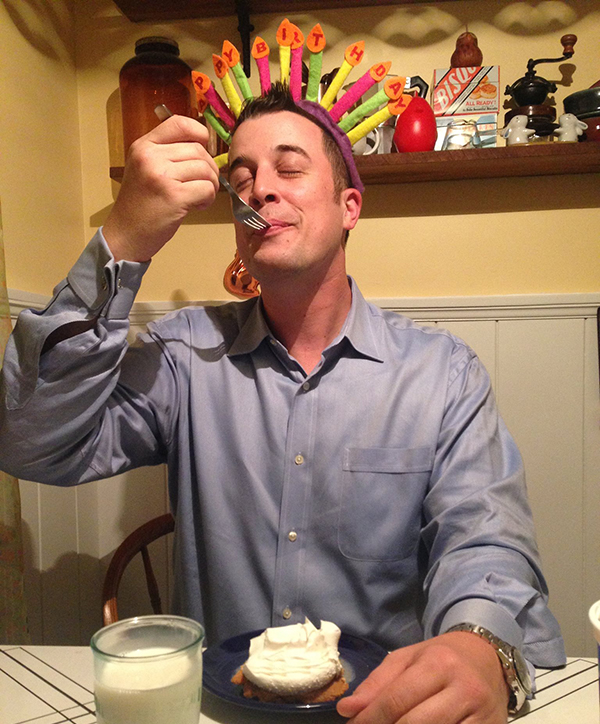 Peanut butter pie is way easier to make than I realized. I feel a little bad I haven't made one sooner than this. But that probably made it taste all the better right?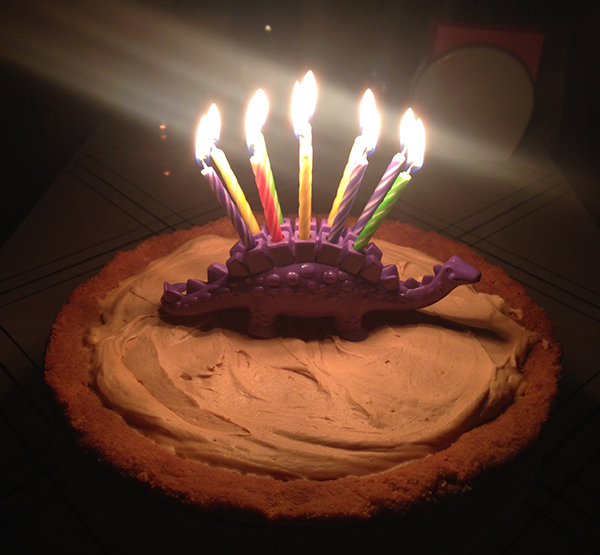 Here is how I made it:
Peanut Butter Pie
1 package of Nutter Butter cookies
5 tablespoons melted butter
1 and 1/4 cup peanut butter
1 softened 8 oz package of cream cheese
1 and 1/4 cups powdered sugar
1 thawed 8 oz Cool Whip
Crust: Turn the cookies into crumbs in a food processor. Mix with melted butter and press into pie pan. Bake in 350 degree oven for 5 minutes.
Filling: Whip peanut butter and cream cheese with a mixer. Add in sugar and continue to whip. Add in Cool Whip and beat until nice and smooth. Scrape filling into cooled pie crust and put in the fridge for at least one hour.
(actually I get the 12 oz Cool Whip and use the extra on top of each pie slice)