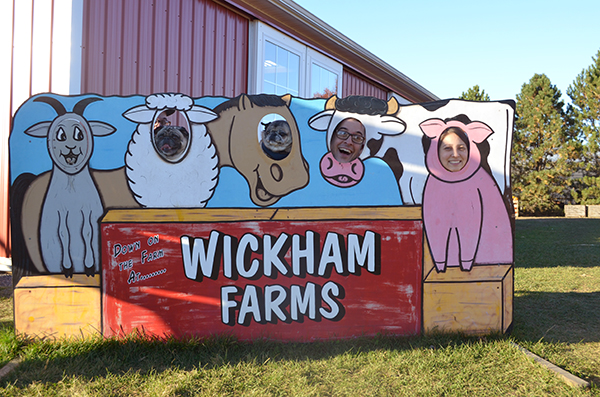 Last weekend we took the pugs to get our pumpkins for Halloween. Isn't this a cute family photo?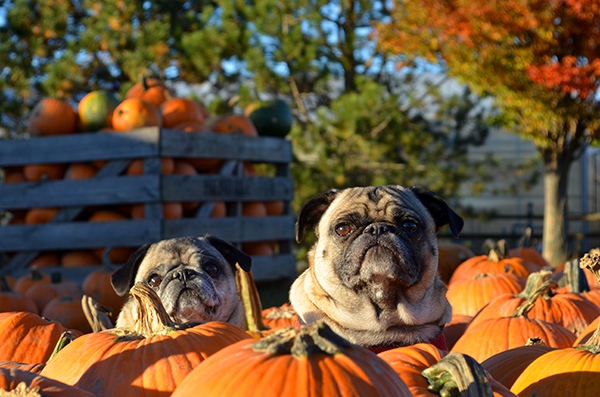 Pugs among pumpkins.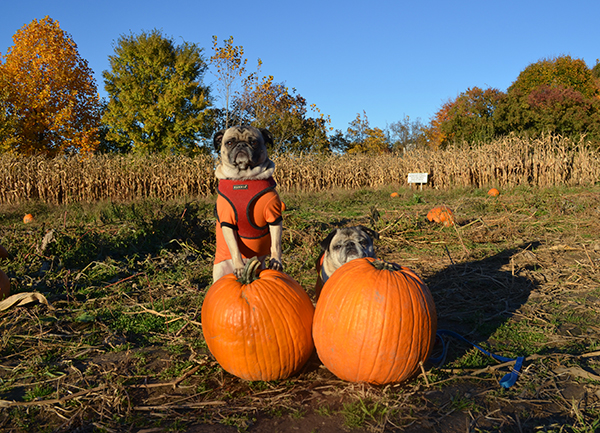 Oscar was a little resistant posing. "No. I don't want to stand on the pumpkin."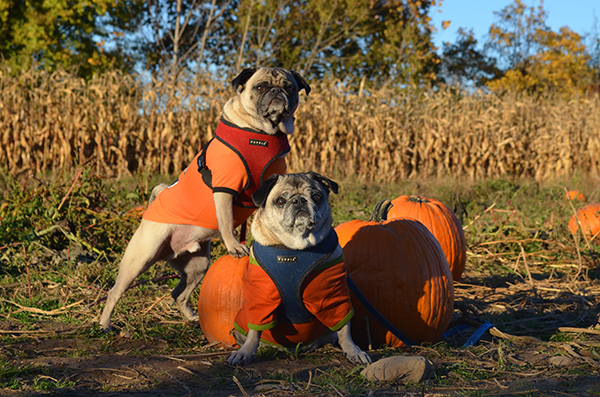 We had to reposition him.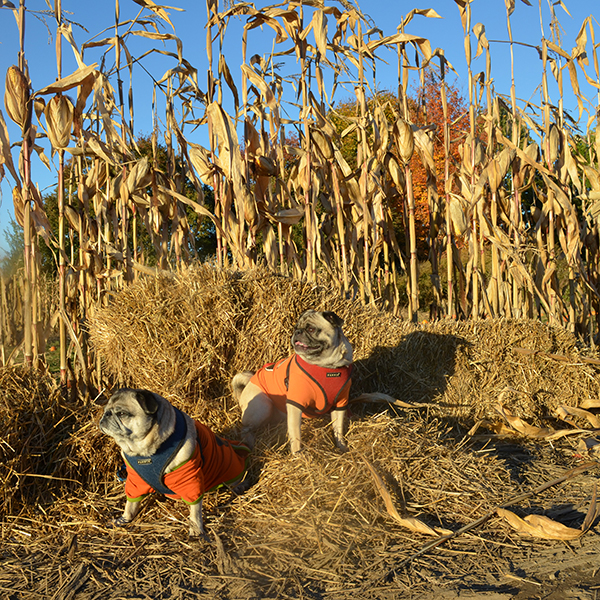 If you build it, pugs will come.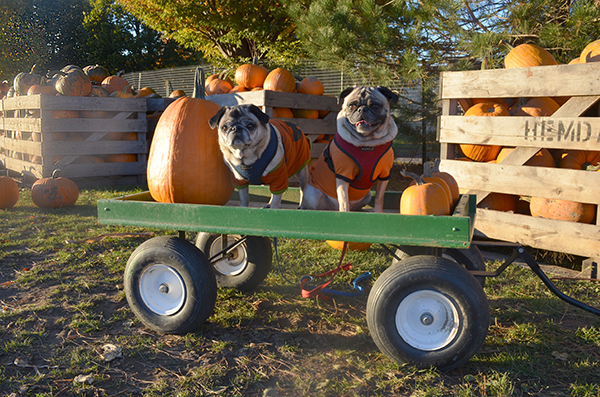 At a certain point they wanted to ride in style.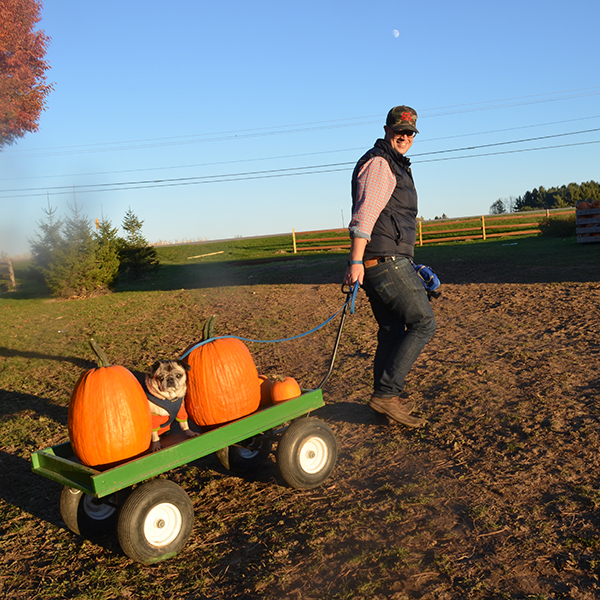 Oscar abolutely loved being pulled around on the wagon.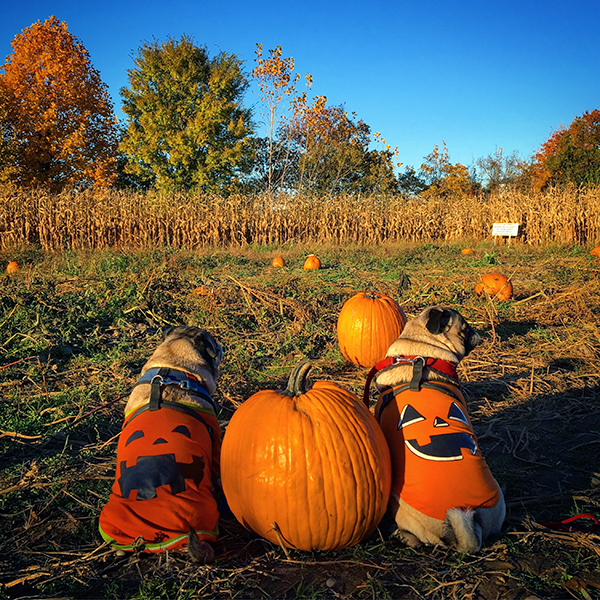 We had fun in the pumpkin patch and look at these three pumpkins we found.