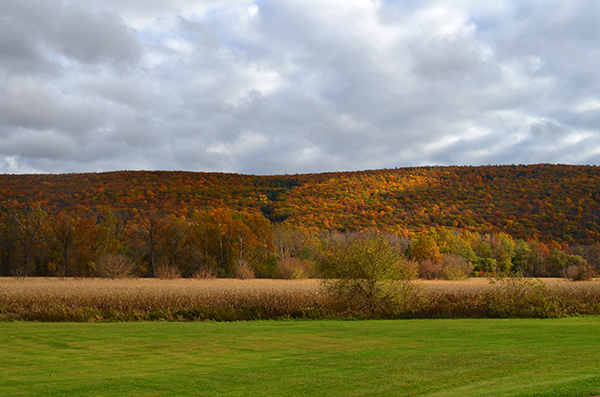 I guess I wasn't done with leaf peeping because we went out again today.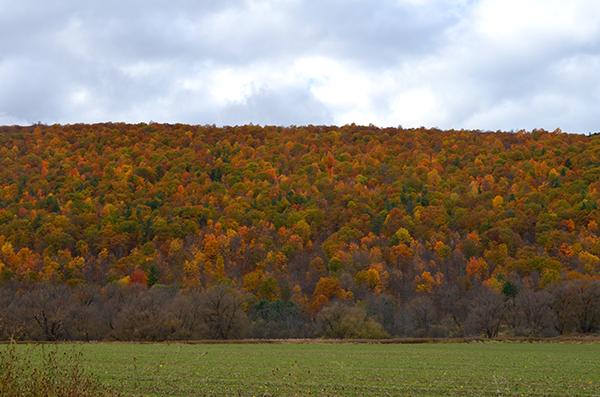 We went for a Sunday drive in the Finger Lakes.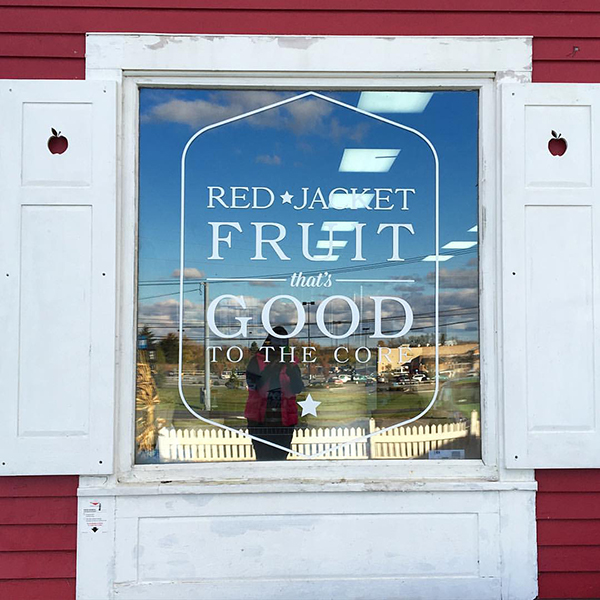 First I wanted to get a grape pie in Naples since we missed the Grape Festival and then visit the Red Jacket Orchards Farm Store.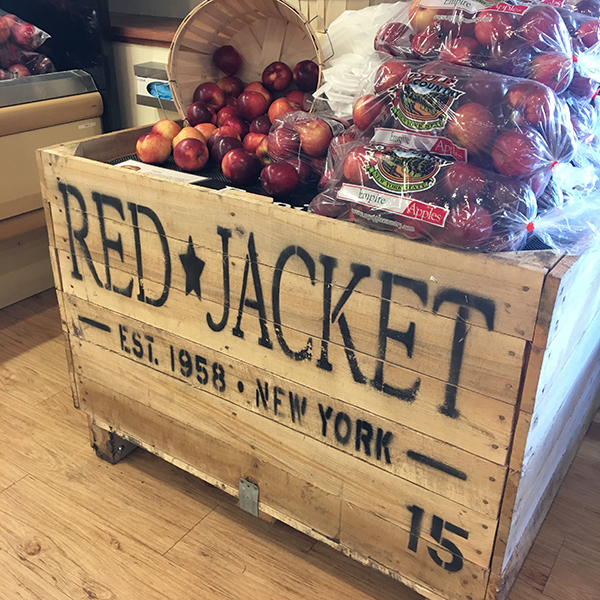 I think this qualifies as a stop on the #rocfallfarmtour. They certainly have apples.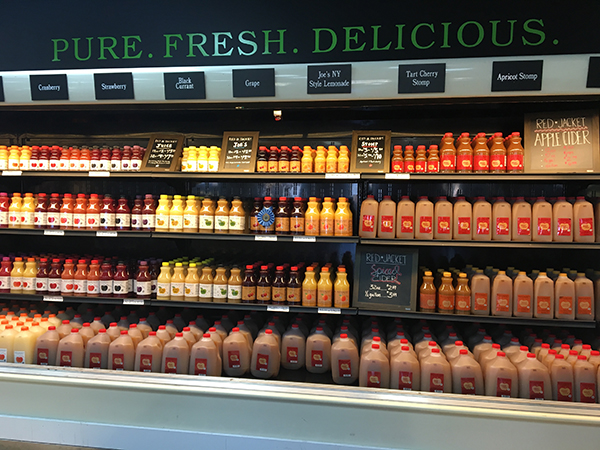 And some fantastic cider. Along with more juice varities you can shake a stick at.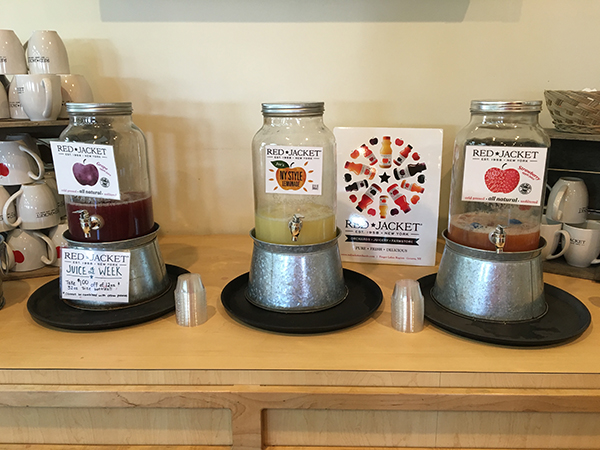 I particularly enjoyed the juice sampling station. *glug glug*
They didn't have pumpkins or donuts but there wer other interesting items like this Korean marinade. We also picked up some fall flower honey.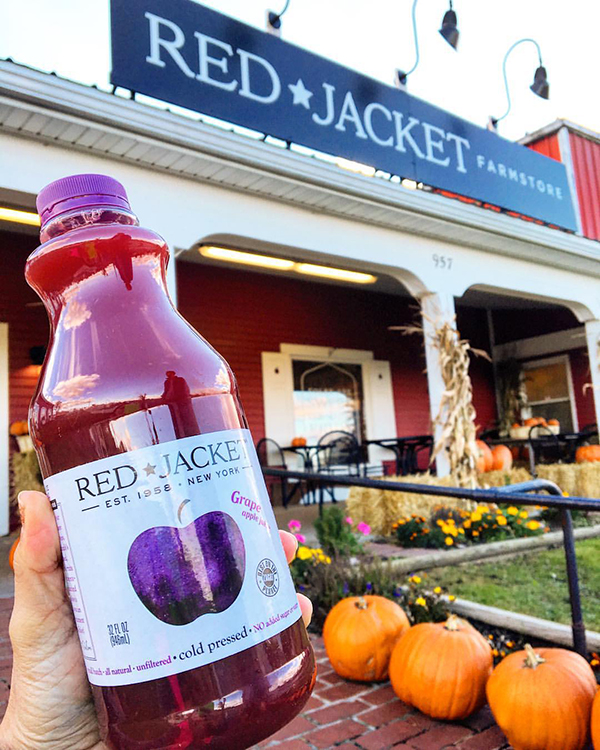 The grape apple juice was on sale, so I had to get one of those! Red Jacket is one of my favorite juices!