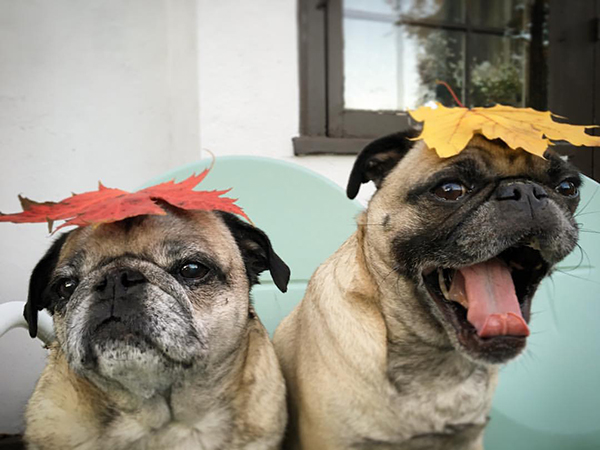 "Ohhh nooooo! We missed leaf collection day!"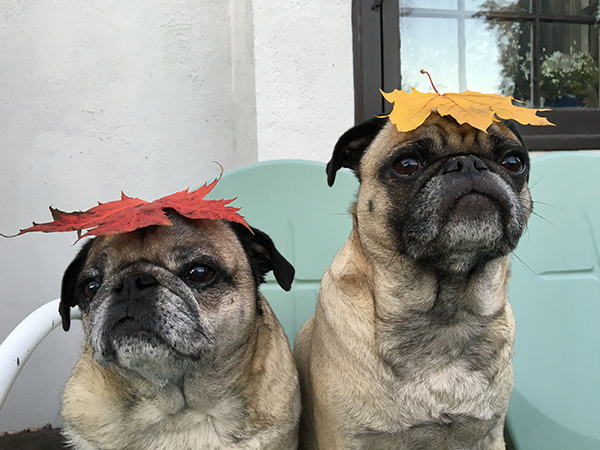 The leaves are almost all down in our neighborhood so I took the pugs outside to take a few pics.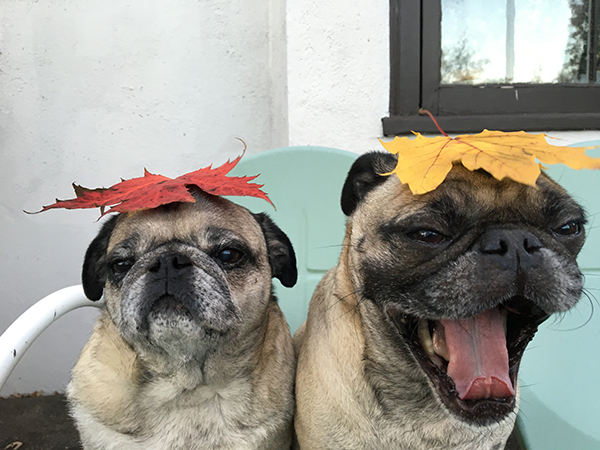 Apparently I was boring Hugo because he couldn't stop yawning.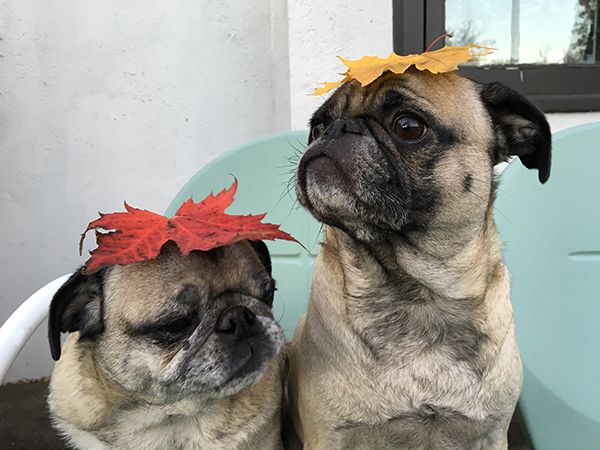 Then the neighbor rottweiler caught his eye. Oscar was busy wondering when we were going inside for supper.