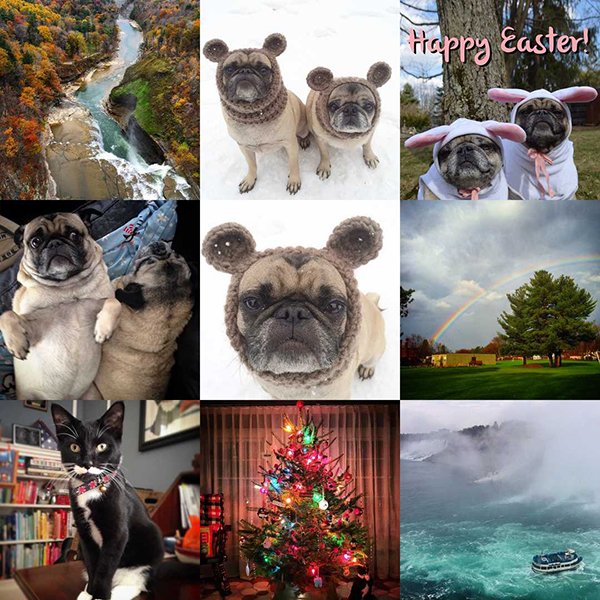 I was disapointed that the app that generated Instagram year in review videos wasn't available this year. The new thing this year however was an app that pulled your top nine Instagrams into a collage. #2015bestnine was everywhere.
These were my top nine pictures on Instagram. Pugs and rainbows - looks like a pretty good year. Just needs to have Stewie in there though!
I made sure he was in this review video.
And Facebook still did their Year in Review.