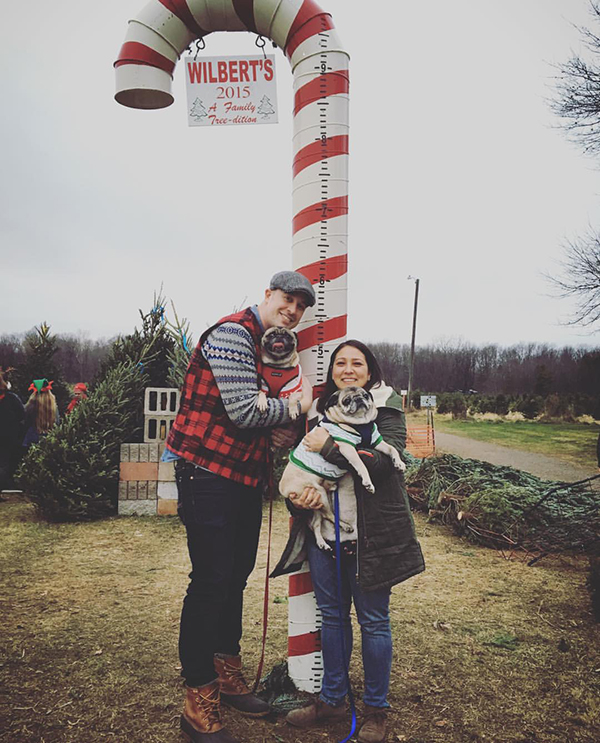 Don't you love traditions? Especially holiday traditions. We went to get our Christmas tree at the same farm we have been going to for years. I think this is the warmest weather we have ever had this time of year. No mittens or hats!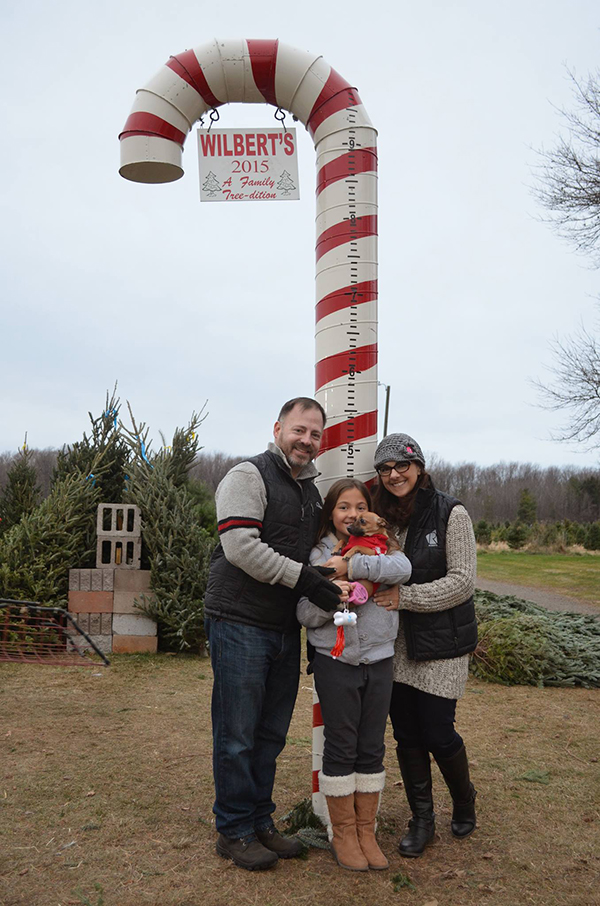 The Clarks joined us again for the big tree hunt and cutting.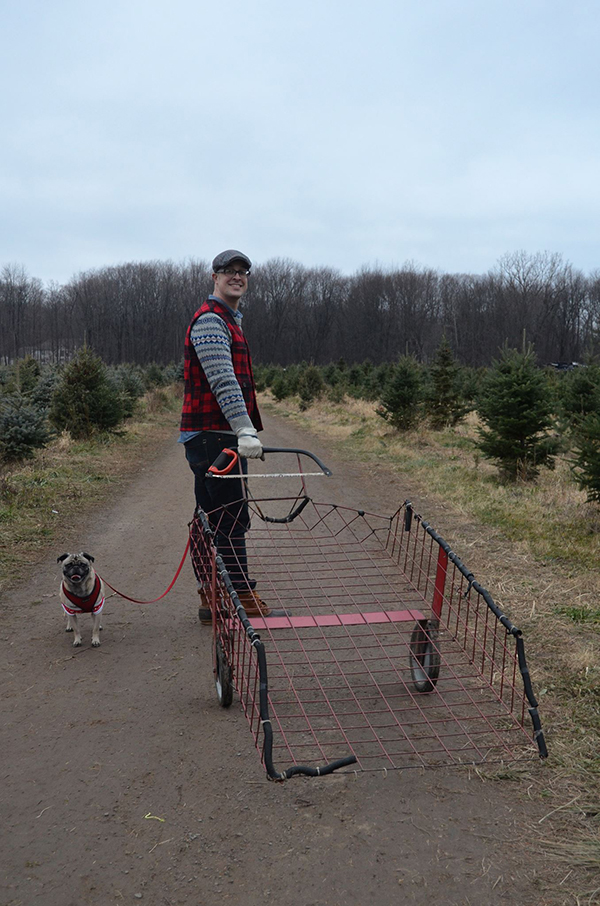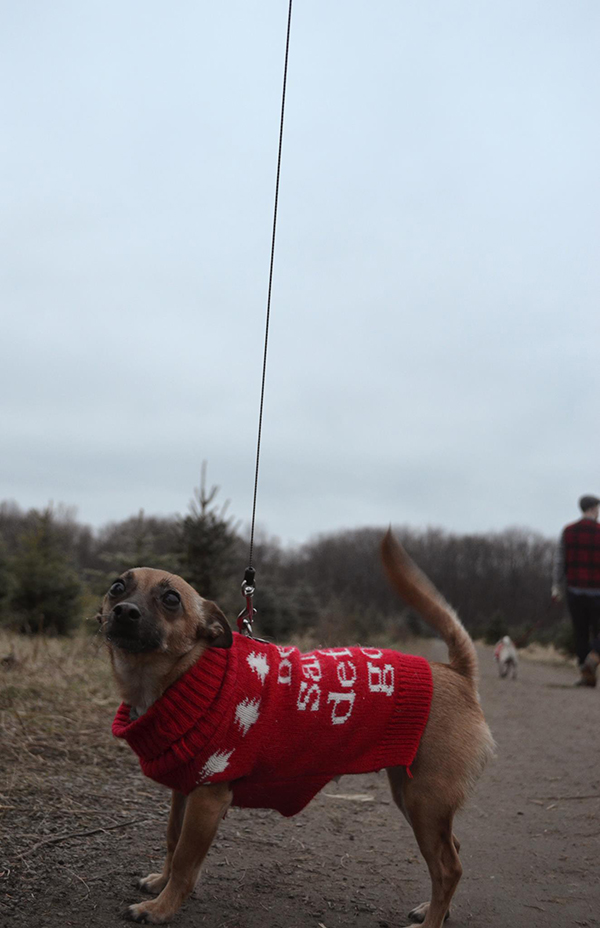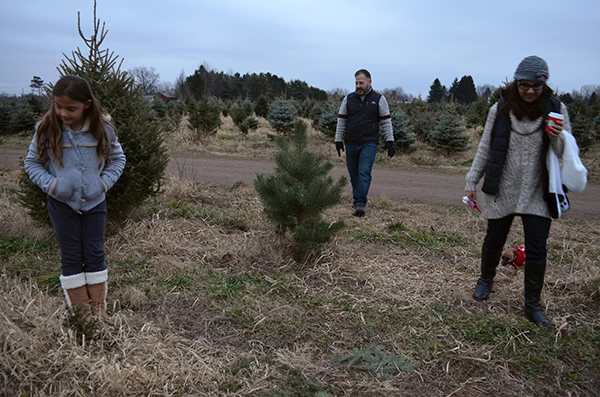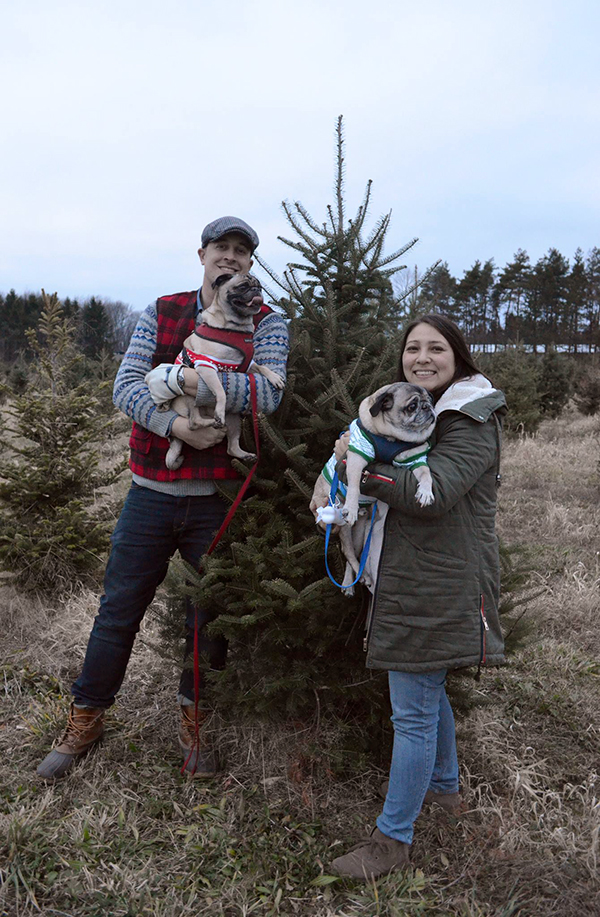 Here is this year's tree.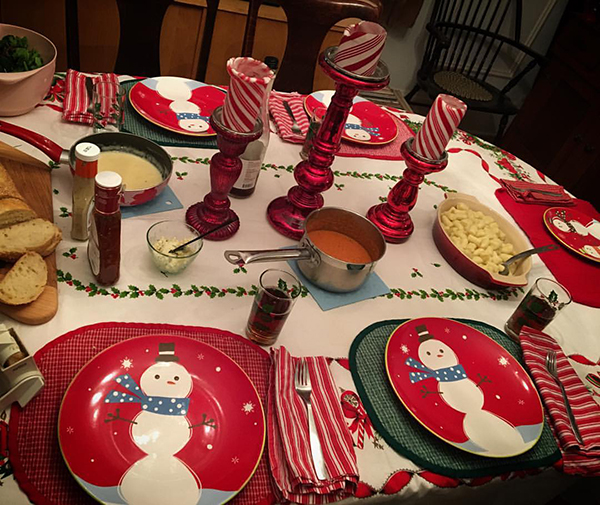 Afterwards we had our usual Christmas-tree-getting-day dinner. I like getting all my Christmas plates out to set the table.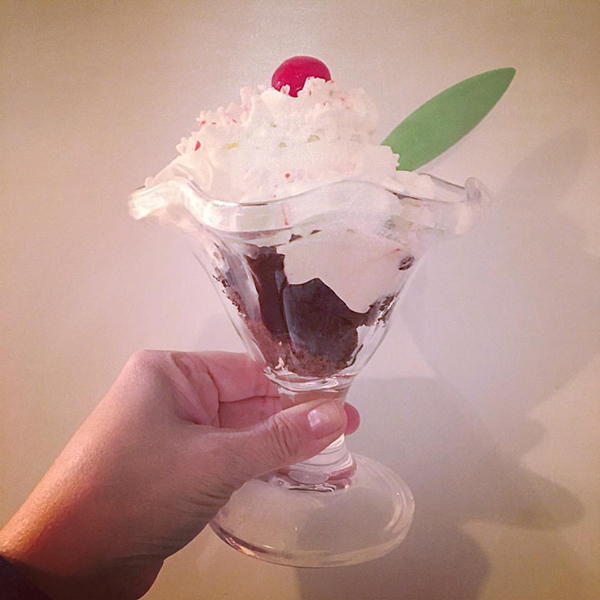 Tina made peppermint brownie sundaes - another yearly tradition. So sweet and so perfect this time of year.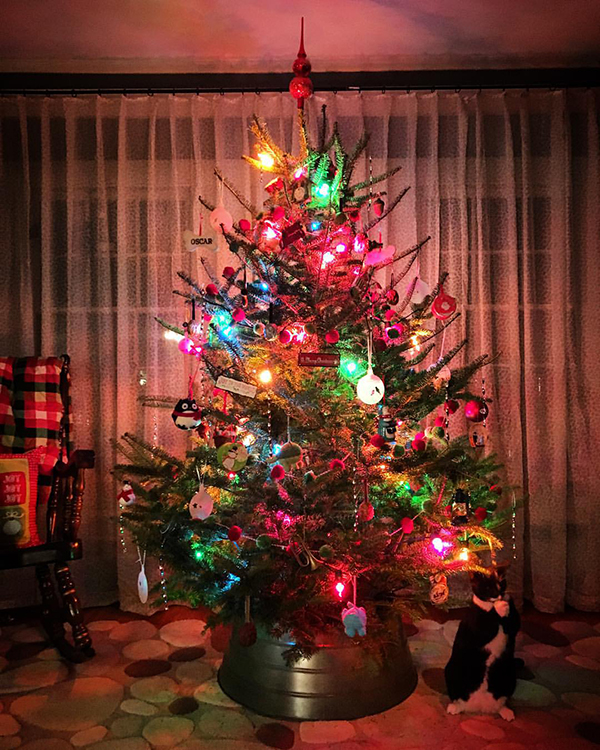 When we trimmed the tree I had worries that Wyatt the Riot might be a little too interested in branches and decorations so we only hung unbreakable ornaments. Looks like I was spot on.
Gopher kitty!