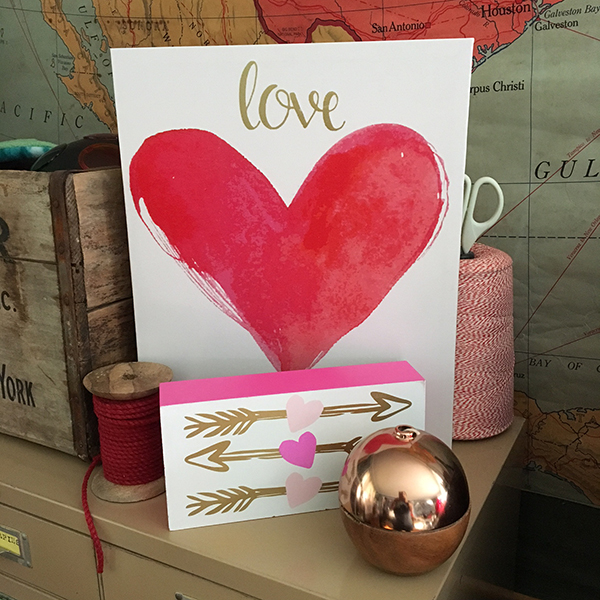 Valentine's Day is in my top five holidays to decorate for. The bright pinks and reds with hearts are just what you need in the middle of a long cold winter.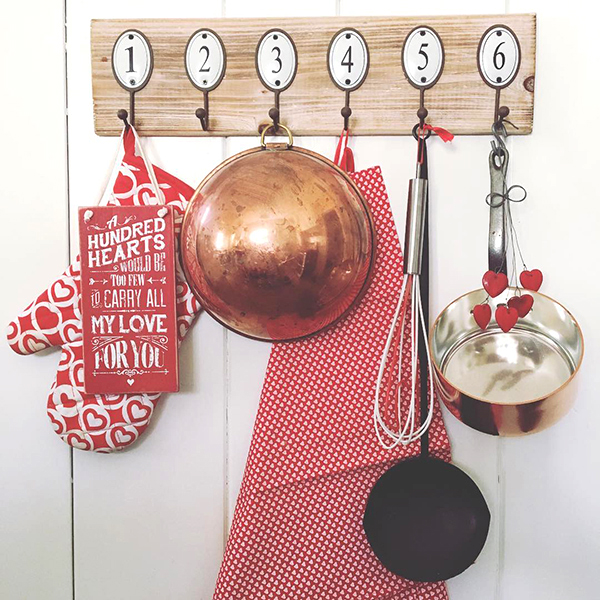 I was particularly pleased with my kitchen display.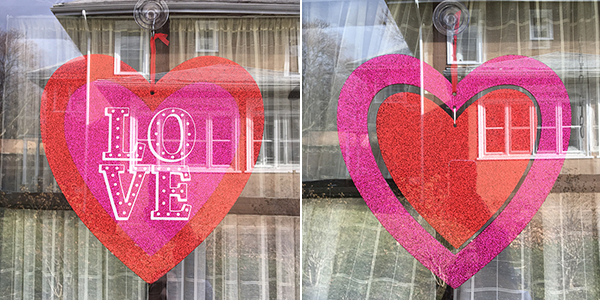 These glittery signs came from the Dollar Tree! They make me smile every time I come home and am standing there fumbling with my keys.