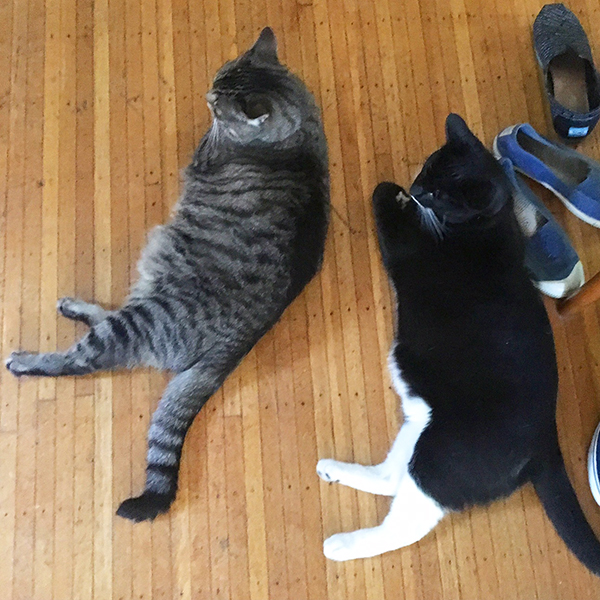 I was pretty happy when I saw these two hanging out together. Wyatt pouncing on Stewie and hanging on his neck to get him to wrestle is the closest they get.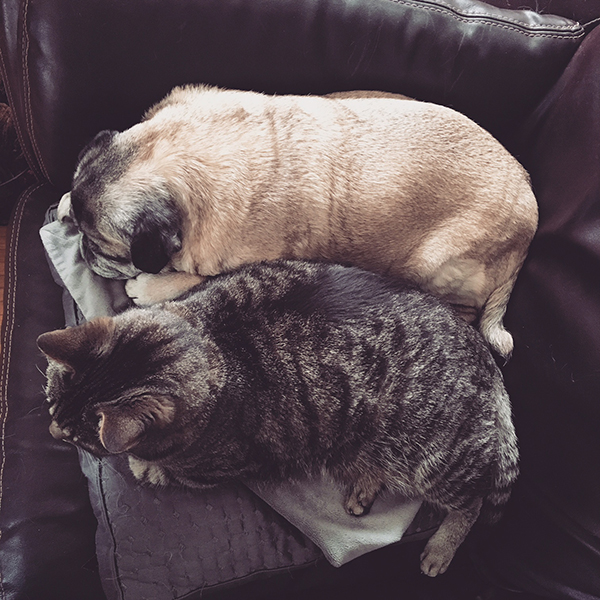 Unlike Oscar and Stewie. They are buddies from way back and are expert snugglers.
And Hugo... he is just hanging out having a good time.