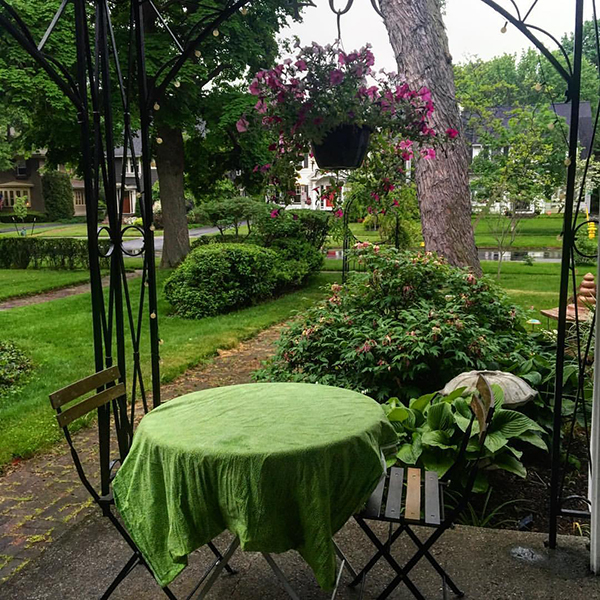 The weather delivered rain as promised. I love watching it from our side porch. Everything looks super green.
Rain video
Ooooh, a little bit of thunder!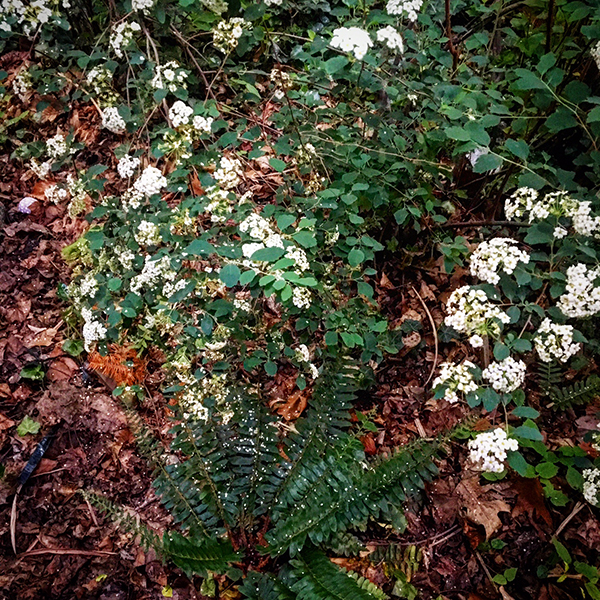 I am super happy to see the ferns we planted next to the side porch growing. It makes it seem like a little forest.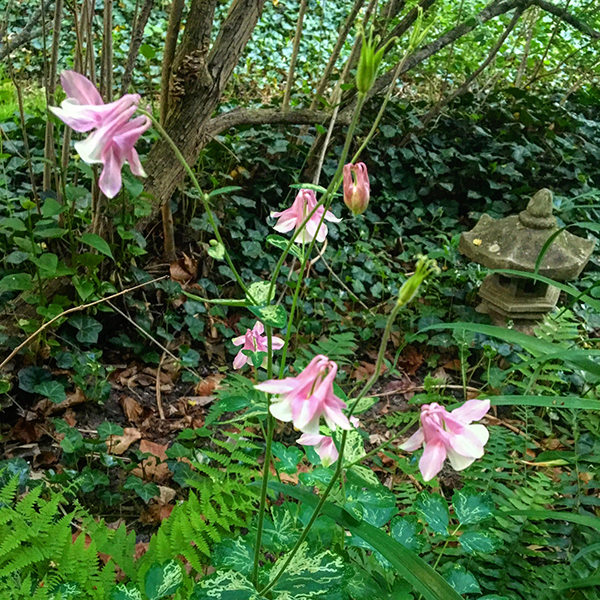 And some columbine from seeds that my friend Aprille gave me came up too!