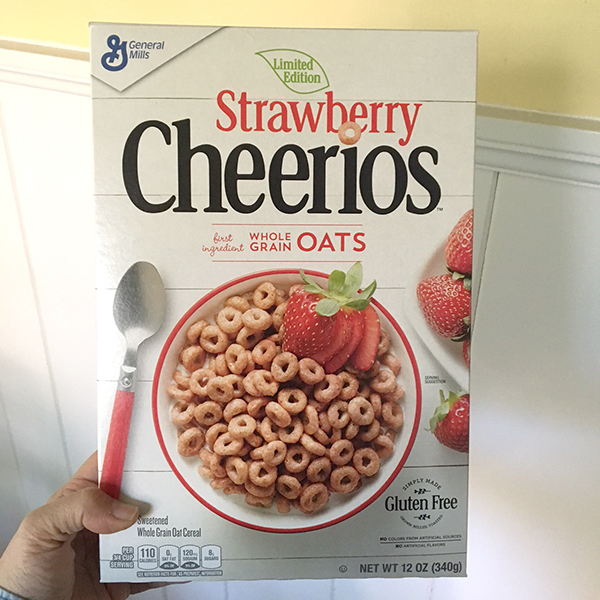 I pay special attention to what Wegmans puts in their endcaps because it's often special or new products. Sure enough I just spotted this new version of Cherrios with strawberry!
Another cool thing is many of the Cheerio flavors are now gluten free. Great news for those who cannot eat gluten.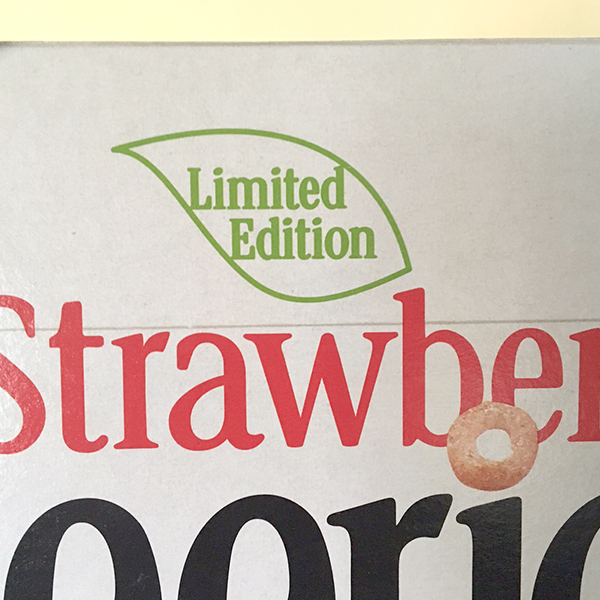 Here is what is worrisome. The Strawberry Cheerios are delicious. I really, really like them. BUT. They are LIMITED EDITION! I fear the day I can no longer find them.
Needless to say I stocked up with two extra boxes.